Hotel fitness programs
There's no need to spend the night to participate in these workouts.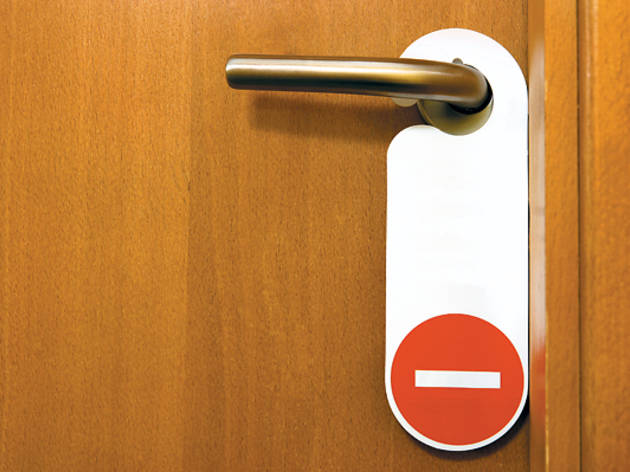 City Running Tours at the James Hotel (55 E Ontario St, 312-337-1000, jameshotels.com) Whether you're a guest or live nearby, this posh downtown hotel offers a way to get some exercise and do a little sightseeing. The 4.25-mile jaunt guided by a member of City Running Tours is offered at every running level and begins and ends at the hotel. Sights you'll see along the way include the Hancock Building, McCormick Place, Millennium Park and Navy Pier. The running tours happen by appointment—just call the hotel to schedule one. Cost $60.
Work out by the Water at W Hotels (172 W Adams St, 312-332-1200, starwoodhotels.com; 644 N Lakeshore Dr, 312-943-9200) Last spring, this trendy hotel launched a fitness program led by hotel general manager Heather Steenge-Hart and personal trainer Saran Dunmore. The Monday–Thursday sessions start bright and early (6am) and focus either on cardio or strength training. The group meets in the hotel's lobby, and then heads to the lakefront. Cost Free; sessions will start back up in April.
Kinesis One machine at Spa at Trump Health Club (401 N Wabash Ave, 312-588-8020, trumpchicagohotel.com) The Trump's fitness center just got this new machine, which is said to burn 30 percent more calories than traditional training equipment. The wall- and floor-mounted machine uses pulleys and helps with posture, flexibility, muscle strength and more. Trump trainers are on hand to help members and nonmembers customize workouts using the device. Cost $45 for 30 minutes, $90 for 60 minutes.
SheaNetics at VALEO at JW Marriott (151 W Adams St, 312-660-8200, jwmarriottchicago.com) You have to be a member to take advantage of the fitness programs offered at this new Loop hotel. And since the facility only allows 250 memberships at a time, you're pretty much guaranteed lots of personal attention from staffers. (Before joining, you're required to go through a pre-membership 90-day trial to determine if the gym is a good fit for you.) Among the exclusives here is the SheaNetics movement class, which blends yoga, Pilates, tai chi, dance and martial arts. Cost $125–$175 (includes a monthly spa or fitness service).
BEGINNER TIP
Take advantage of the $20 discount on the signature sports massage at the in-house spa, Asha, at the James.