House call: Jason Pickleman's Lakeview East attic apartment
The graphic designer's sizeable art collection brightens the former servants' quarters.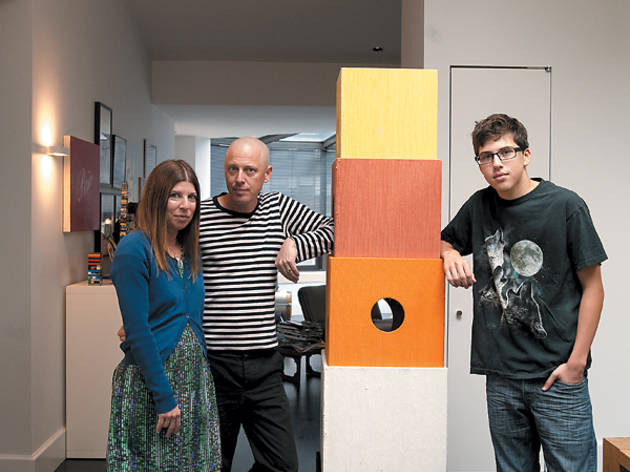 1/13
Pickleman with his wife, Leslie Bodenstein, and their son, Willem.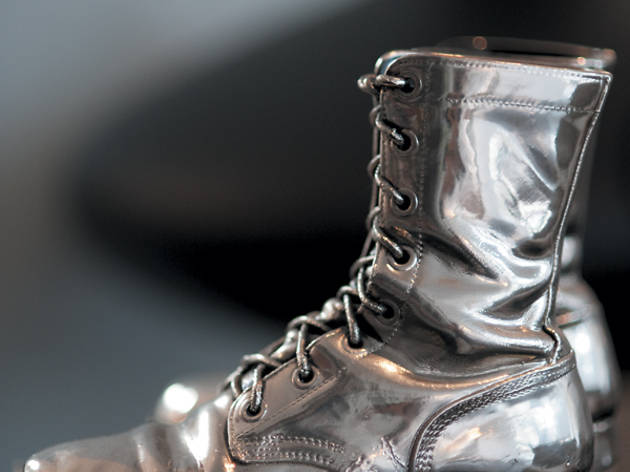 2/13
"Those boots are my high-school punk-rock boots that have been electro-statically plated silver. When I was in Milwaukee, [I visited] a memorial for soldiers and saw these bronze boots on top of the memorial that tore at my heart. I was thinking of other things that were lost, and I was thinking about my adolescence."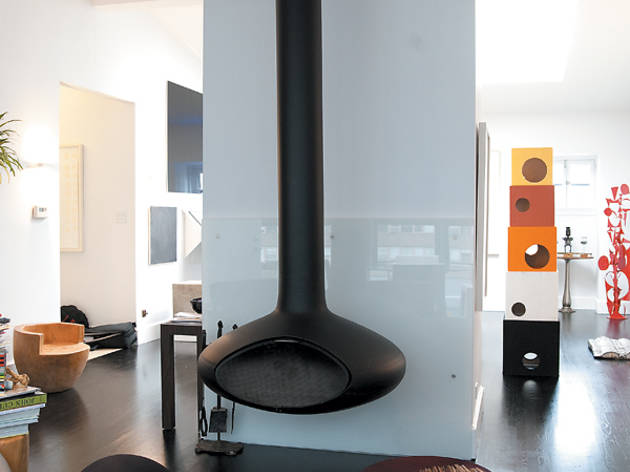 3/13
The combination of this fire orb by Chicago architect Douglas Garofalo and a Vico Magistretti for Cassina sofa from Luminaire.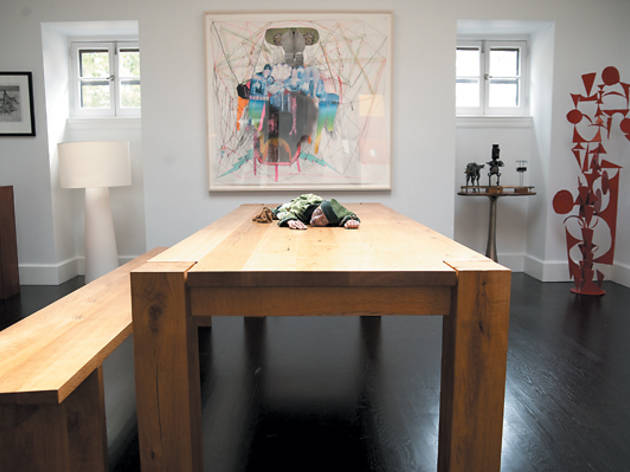 4/13
After multimedia artist Tony Tasset described this piece, "The Death of Whismy," to Pickleman. Pickleman purchased it from the artist, Joe Cassan, sight unseen.
5/13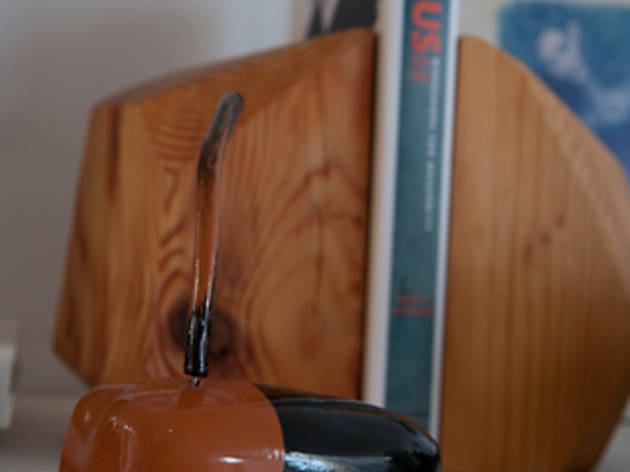 6/13
This wind-up mechanical heart was made by David Sedaris when he lived in Chicago in the '80s.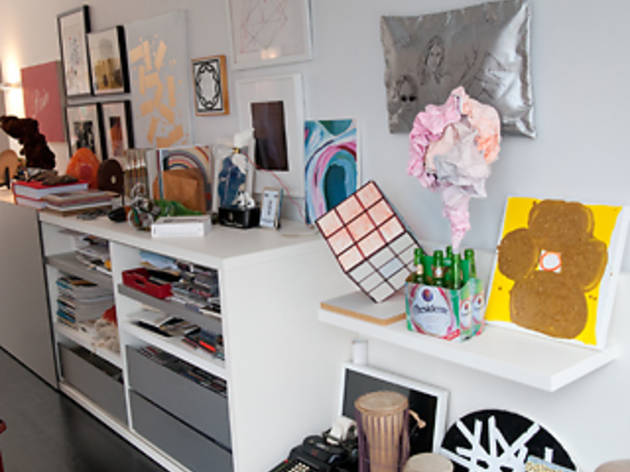 7/13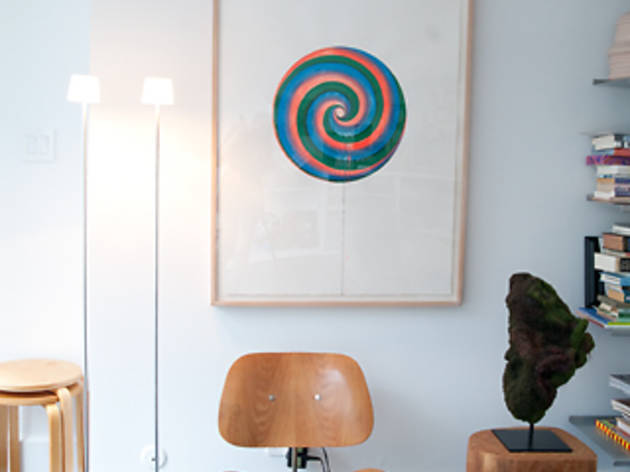 8/13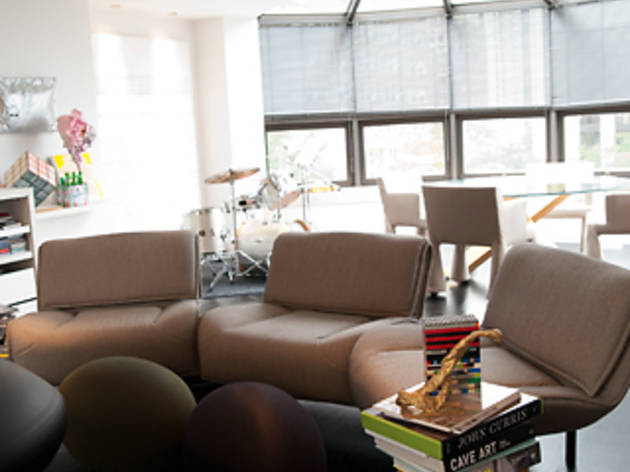 9/13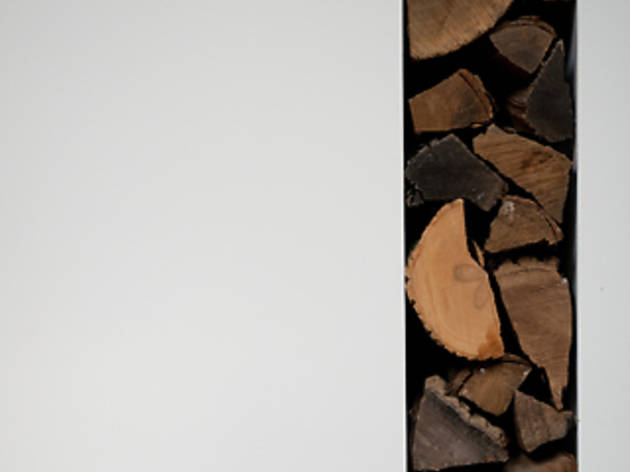 10/13
This slender alcove holds the wood for the fire orb. "I like the idea of displaying an organic object, fire wood, which comes in all sorts of various shapes and colors, within a tightly confined and rigidly geometric space," Pickleman says.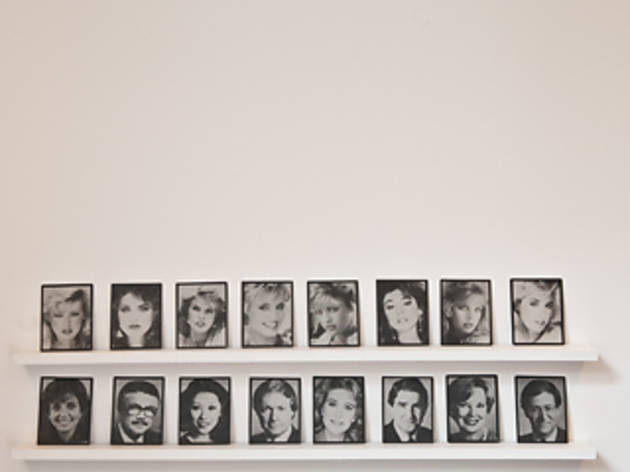 11/13
The first piece of art that Pickleman and his wife picked up in the late '80s was this set of photographs of Chicago newscasters and Playboy bunnies. "[They're] the people who told me the truth about was going on, and I reacted nostalgically to that. The Playboy playmates suggest a different truth about sexual awakening and manipulation of identity."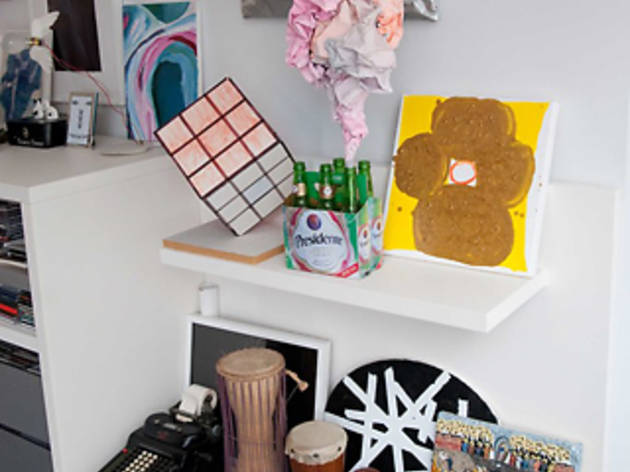 12/13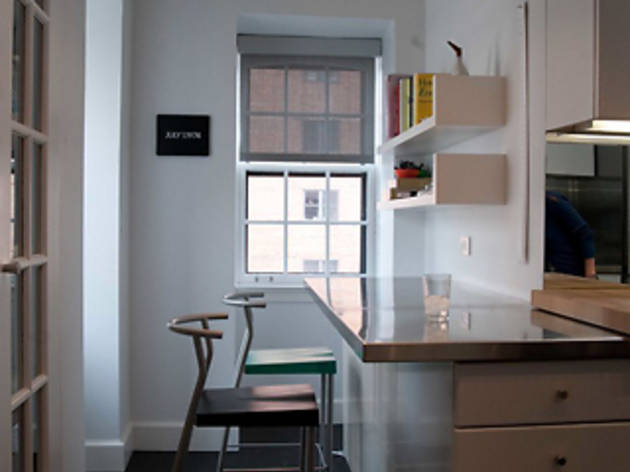 13/13
"What sold me was the contrast between the antique exterior, that classic Edwardian front, and what we saw we could turn into a white box attic," Pickleman says of the top-floor, 2,000-square-foot apartment he shares with his wife, Leslie Bodenstein, their son, Willem, and cat, Dustball. After moving into the former servants' quarters of the 90-year-old mansion seven years ago, the graphic designer–artist and head of graphic-design firm JNL Design filled the place with his ever-expanding art collection. "My process of acquiring work is that I'm constantly desirous," Pickleman says. That explains the 100-plus works, displayed on every surface (not to mention the few hundred additional pieces in storage or on display in his office).