House call | Robert Zizzo's Lakeview home
Robert Zizzo turned this former Lutheran church into a rustic man cave.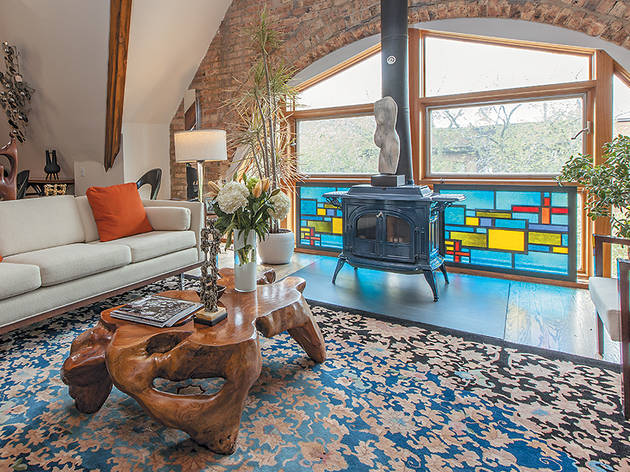 1/9
Photograph: Andrew Nawrocki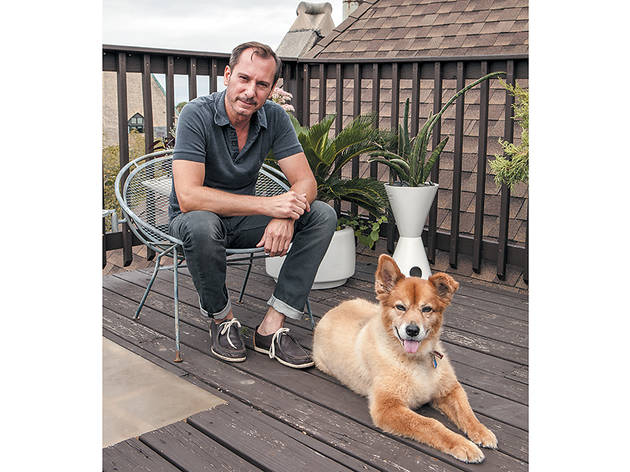 2/9
Photograph: Andrew Nawrocki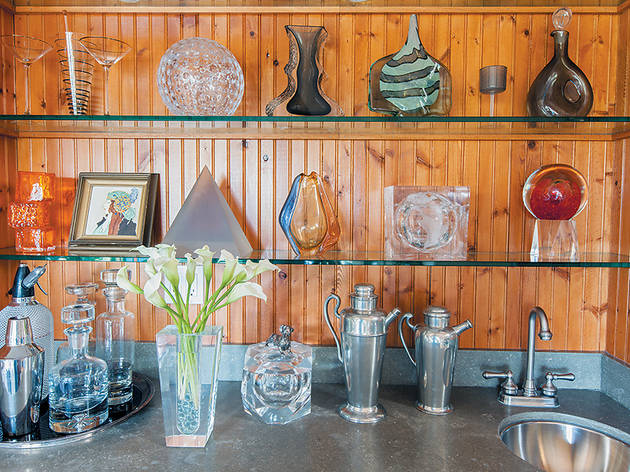 3/9
Photograph: Andrew Nawrocki
The wet bar houses his collections of ice buckets and art glass, chosen for their unique shapes, colors and design.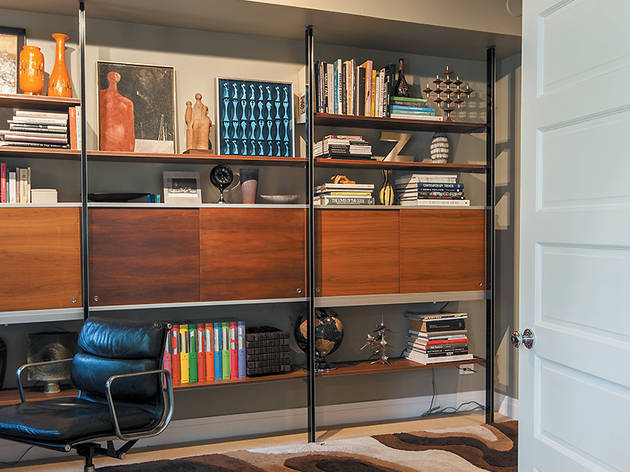 4/9
Photograph: Andrew Nawrocki
In the office—since Zizzo started using 1stdibs.com for his business, he spends a lot of time working online—are a few pieces that survived the move from his previous home, including a George Nelson for Herman Miller CSS wall unit.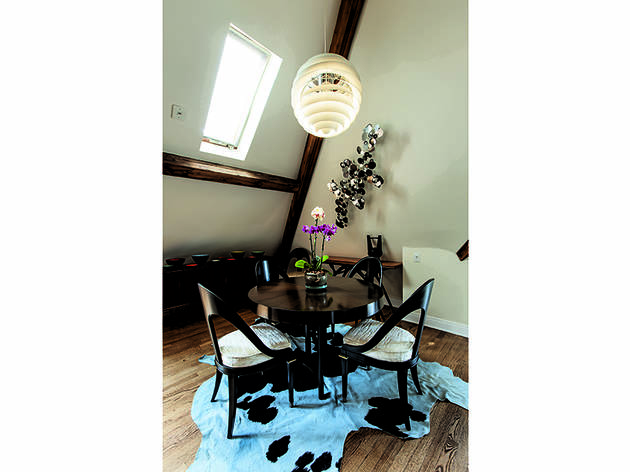 5/9
In the dining area is a Curtis Jeré metal wall sculpture, Raindrops, that Zizzo bought when he was working at a bank. A conversation with its owner helped push Zizzo to pursue his dream of opening Modlife. "I'll never put it up for sale," he says.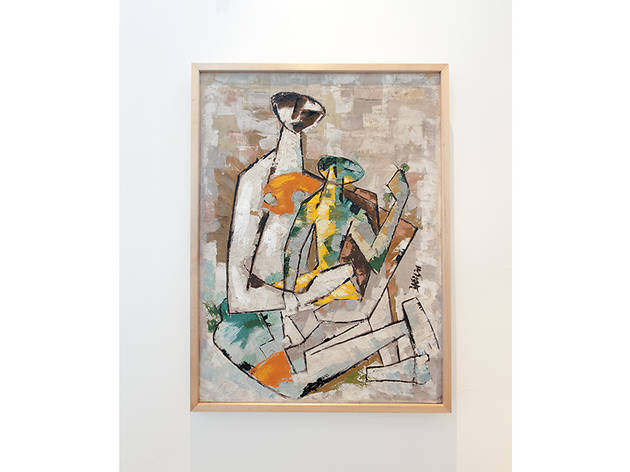 6/9
Photograph: Andrew Nawrocki
Next to a living room chair is a six-foot cross that Zizzo's had for years but never prominently displayed. (Zizzo's not sure what to make of the fact that although he's been collecting religious-style art for some time, it wasn't until now that it found a proper home.)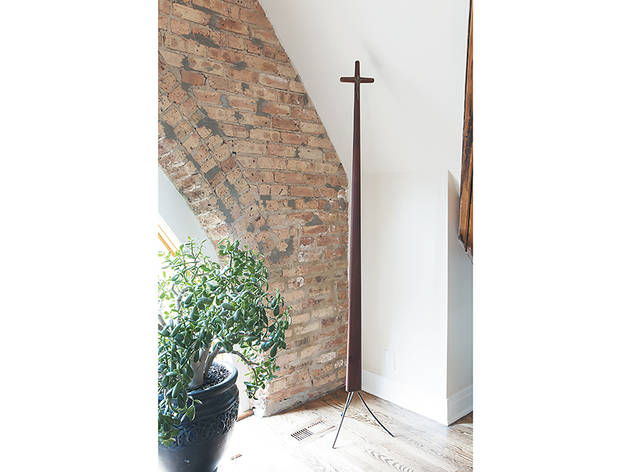 7/9
Photograph: Andrew Nawrocki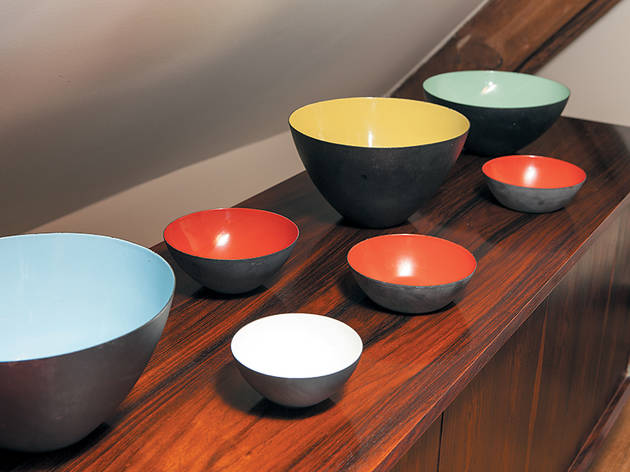 8/9
Photograph: Andrew Nawrocki
9/9
Photograph: Andrew Nawrocki
It's a problem a lot of homeowners in this economy would love to have. But a few years ago when Robert Zizzo sold his Lakeview townhouse in 20 days instead of the year or so he'd expected, he had to make some big decisions fast.
RECOMMENDED: Chicago apartments guide
Having bought and sold four Chicago properties over the last 15 years, Zizzo, owner of Modlife (3061 N Lincoln Ave, 773-868-0844), a Lincoln Avenue showroom filled with midcentury modern American and Danish furniture and accessories, definitely knew he didn't want to own this time around. Besides, with the recession wearing him down, he was planning to move to L.A., where his pieces by designers like Eames, Paul McCobb and Knoll bring in higher prices than in Chicago.
Or so he thought.
"What happened was I had a wonderful month in January," Zizzo says. "And then in February, March, April…the momentum kept on building." He also sold and rented out furnishings for the set decorations for a few TV shows (The Playboy Club, Boss, Mad Men) and did some design projects, including curating the Michigan Avenue residence of the CEO of Strategic Hotels and Resorts. Says Zizzo, "I thought, with all these projects, I'd be crazy to leave town now."
But the soon-to-be-homeless Zizzo also knew he couldn't live in just any pedestrian apartment while he waited out the lease on his shop and figured out what he was going to do next. When he happened upon online photos of an 1898 former Lutheran church in Lakeview, now a three-story, three-bedroom loft condo with 25-foot vaulted ceilings for rent, he thought, "Now this could be interesting."
For the interior of the 2,200-square-foot space, Zizzo left behind the elegant, contemporary style of his previous 4,000-square-foot home—to say nothing of the tons of items he got rid of before moving in (more on that later)—and instead opted for a "rustic, bohemian man-cave vibe," albeit one filled with midcentury modern pieces that he meticulously restored and reupholstered. ("I look for pieces that are beat up but have good lines," he says of his buying tactics. "When I get stuff, it looks like someone's been murdered on it.") "I didn't think sophisticated would fit with the exposed brick and wide, knotty timber beams here," he says. "My old place was very glam, but that's not appropriate for a church."
To take attention away from the beige walls and cobalt-blue stove that came with the property in the open second-floor area—he's not a fan of either—Zizzo brought in decor pieces, including Mondrian-style stained glass windows and a 1920s Art Deco Chinese rug, in a palate of ivory, walnut and blue.
Downstairs, the first-floor guest room also functions as a gym and lounge—the 36-piece modular black leather DeSede sofa he bought a while ago at an auction helps with that multipurpose effect. Artist Curtis Jeré's Pompoms hang on the wall next to a black-and-white George Hurrell photo of Douglas Fairbanks. "Friends have said it looks like me," Zizzo says. "I wish!"
Although a lot of the pieces he's collected over the years are long gone (having been sold off when the economy tanked), Zizzo's just fine with that. "This is the only thing I'd ever miss," says Zizzo, pointing to Jodi, his ten-year-old rescue dog who recently had a cancer scare but is healthy now. "When I started thinking about that, you don't care about all this other stuff."