House call: The Hyde Park home of Art Smith and Jesus Salgueiro
The couple's passion for cooking and art define the design scheme.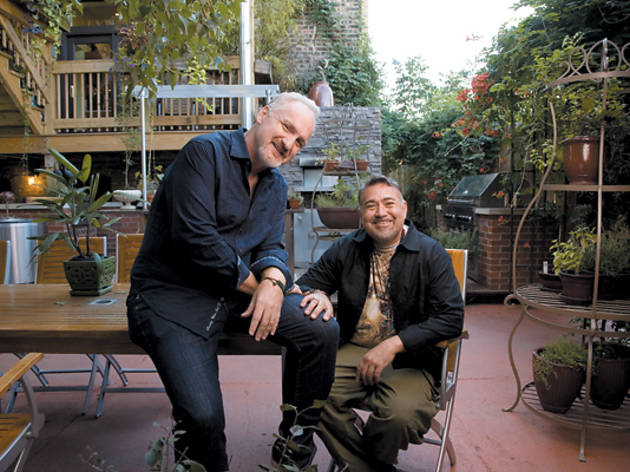 1/16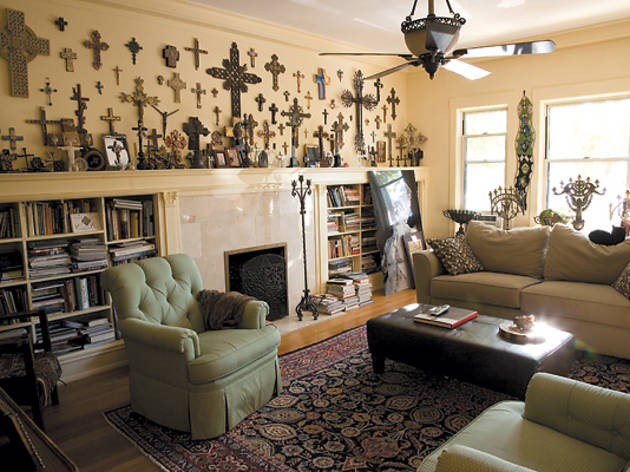 2/16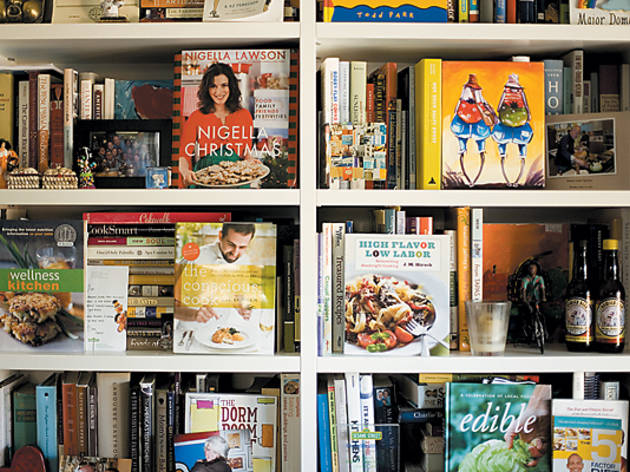 3/16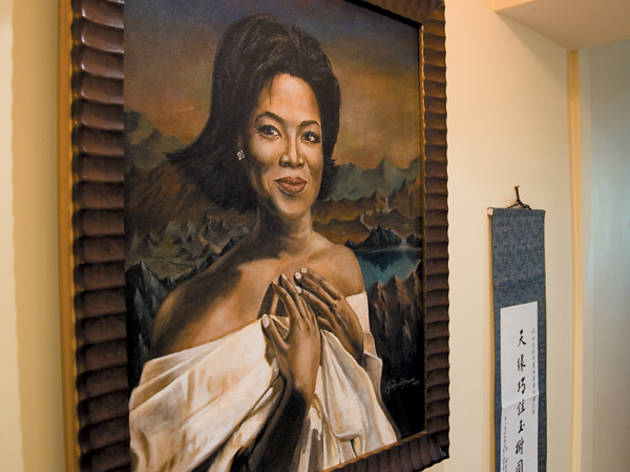 4/16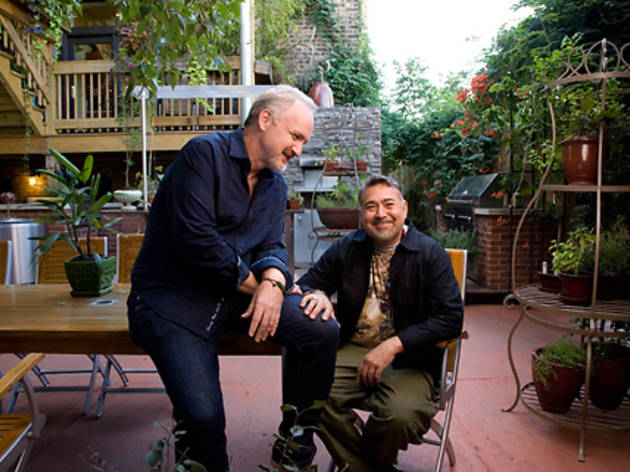 5/16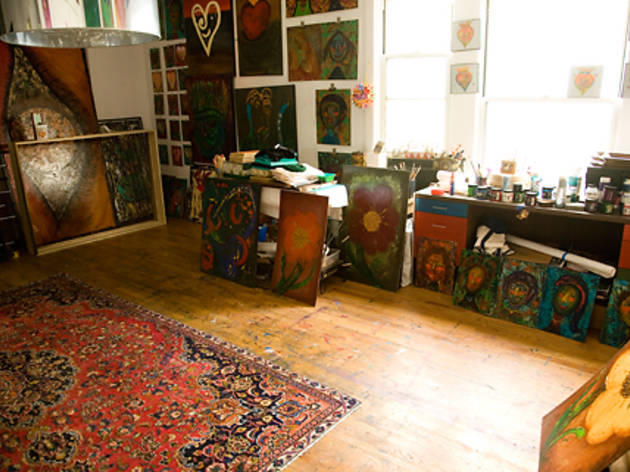 6/16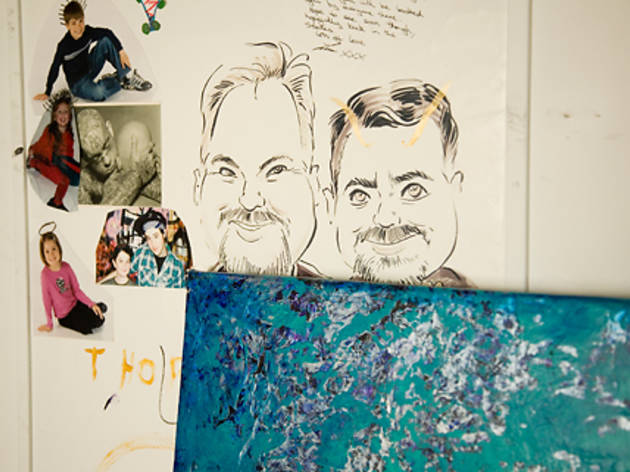 7/16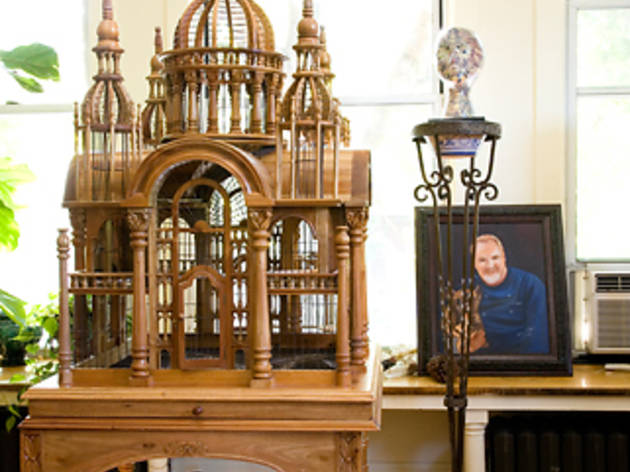 8/16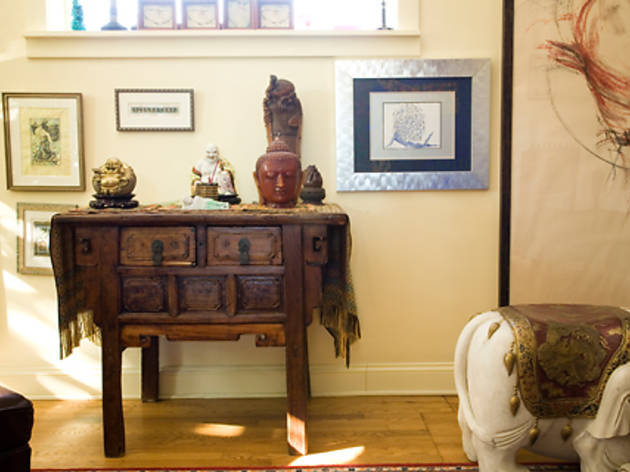 9/16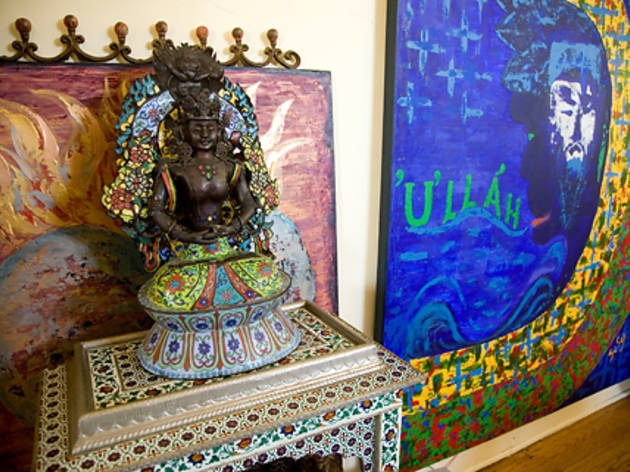 10/16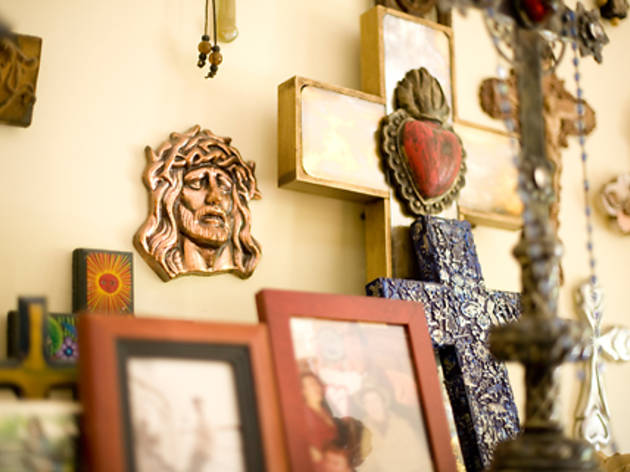 11/16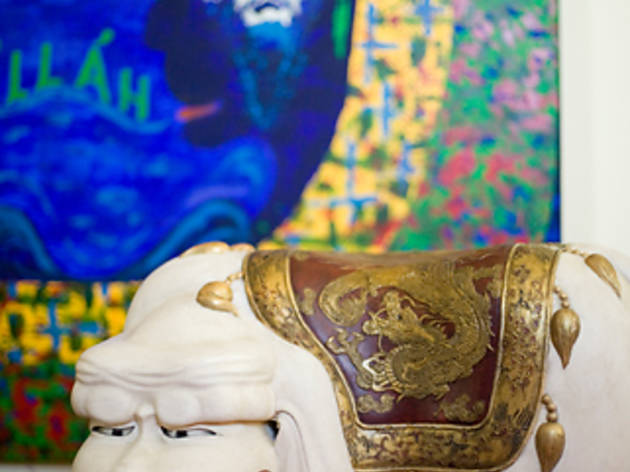 12/16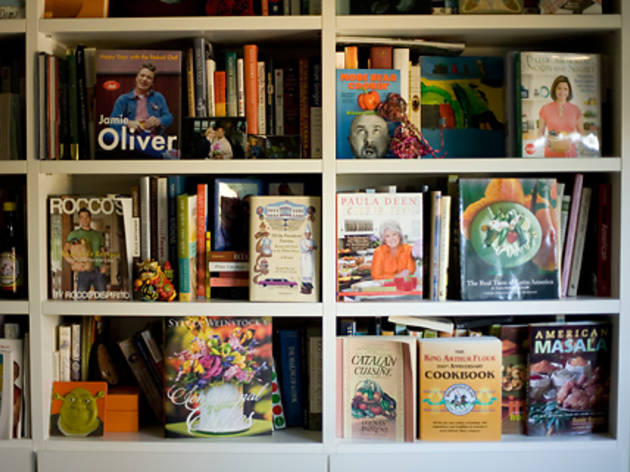 13/16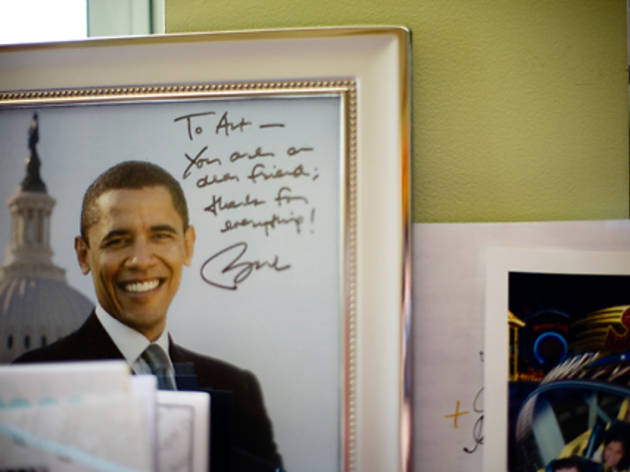 14/16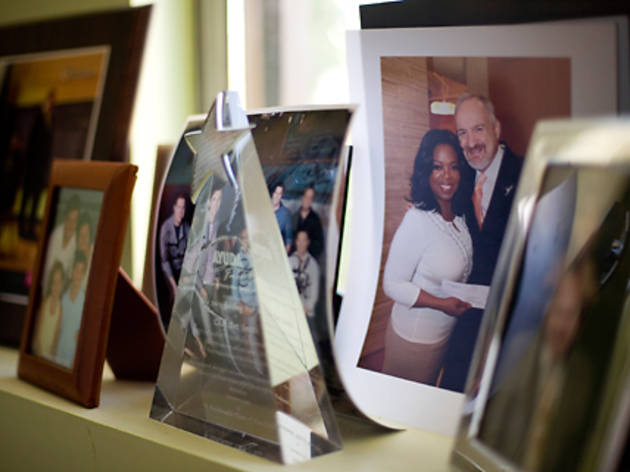 15/16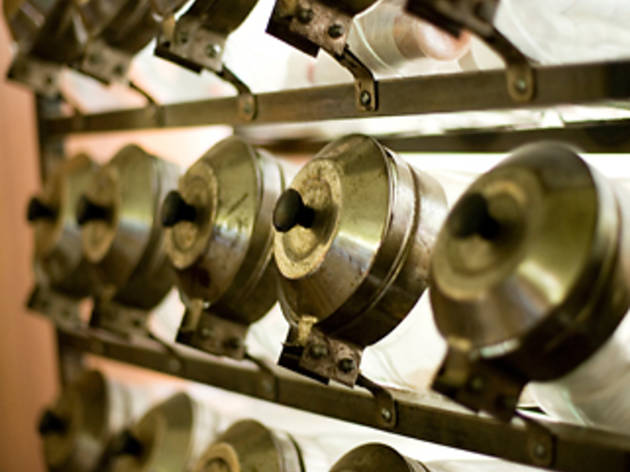 16/16
RECOMMENDED: Chicago apartments guide
Art Smith is an entertaining guy. Not only on TV (Smith, Oprah Winfrey's former personal chef and co-owner of Table Fifty-two, regularly appears on shows such as Top Chef and BBQ Pitmasters), but also in the home he's shared for six years with his artist husband, Jesus Salgueiro. The newlyweds (they were married in Washington, D.C., on August 22) often open up their first-floor condo for $1,000-a-plate benefits and parties. "I have all kinds of friends, and I love inviting people over that make your life fuller," Smith says. As you'd expect in the house of a professional chef, the kitchen is fabulous. "The idea of a formal dining room is no longer," Smith says. "So when we redid the kitchen, I wanted to be able to cook and see everyone at the table." The couple also have an outdoor oven in their lush back patio (designed by Stan Thorson), brimming with strung lights. But it's the art covering the walls and mementos from their travels (from South Africa to Devon Avenue) throughout the space that demand your attention.