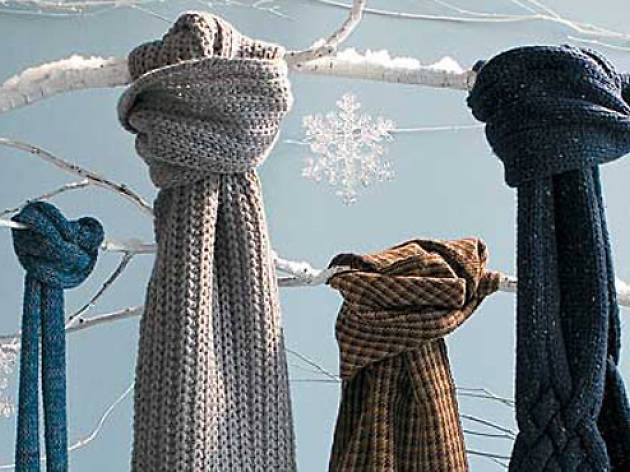 How to tie a winter scarf
Look cool—and keep warm—with these trendy ways to tie a winter scarf
Allow us to set the scene: You're on the bus and you see a woman with a really interesting winter scarf tied in a unique way. Admiring her style, you try to re-create the look at home the next morning, only to end up with a clumsy knot. Frustrated, you do your typical boring, circa-2001 wrap-around routine and head for the bus stop. Thankfully, your day will never have to start that way again. We've enlisted the help of Amy Salinger (amysalinger.net), a Chicago- and New York–based personal shopper who has styled celebrities like Kate Moss and Michelle Williams. Salinger shows us four simple styles with four kinds of scarves. "You want to keep it simple, because when you're running out of the house and it's freezing, the last thing you want to try to do is put together a puzzle with your scarf," she says.
How to tie a winter scarf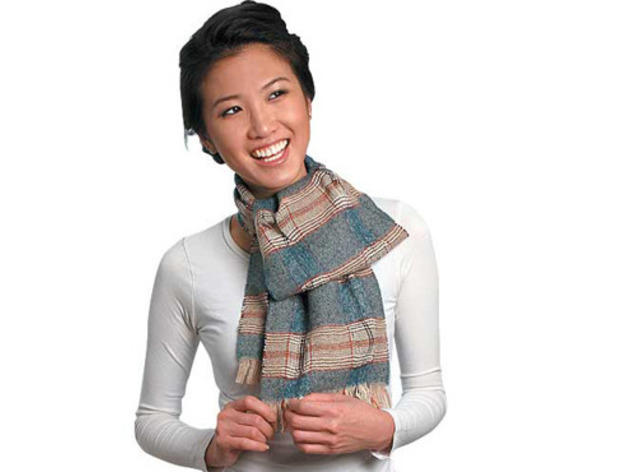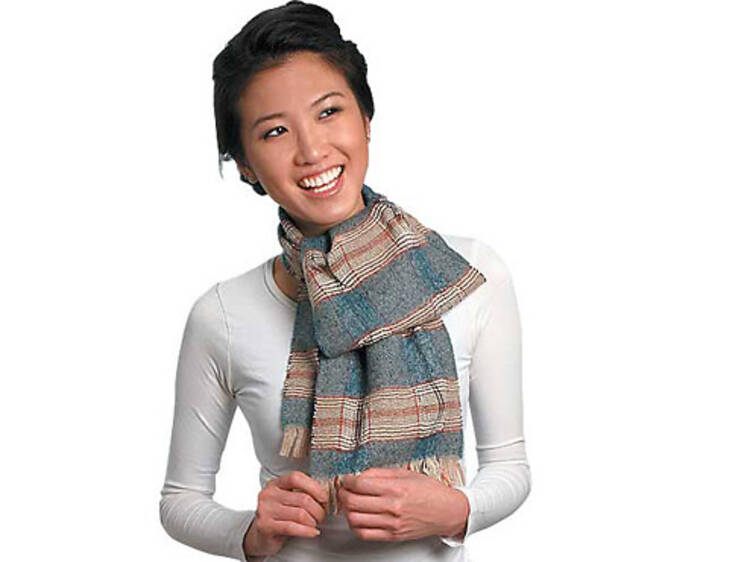 Drape the scarf around your neck, keeping the left side slightly shorter. Cross the right side over and begin to tie a knot, without pulling the right side all the way through. It then becomes an unfinished knot, with the two ends uneven. Drape the pulled-out portion over the knot, making it look like a half bow. To dress up the look, Salinger suggests adding a large broach to the top of the draped portion.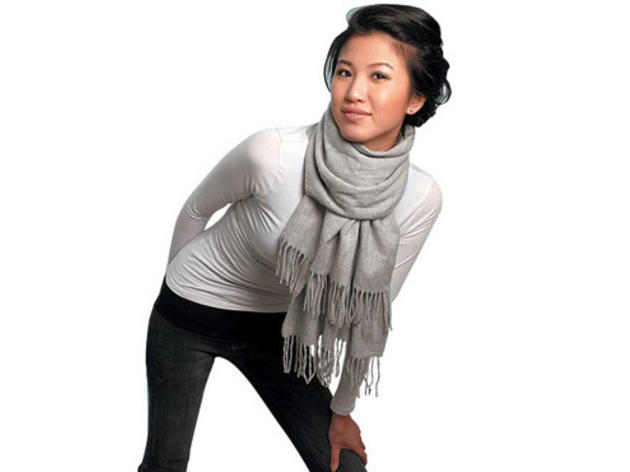 Fold the pashmina in half. Position the center at the front of your neck, with the ends draped over your back. Crisscross the ends and bring them over to the front of your neck. Tie a loose knot at the front and tuck it underneath the wrapped portion of the pashmina, keeping that upper layer (which covers the knot) loose. Flatten out the ends over the chest as much as you can, making them less puffy. Gently pull down the top layer to cover the knot. The result looks like a loose turtleneck combined with a scarf.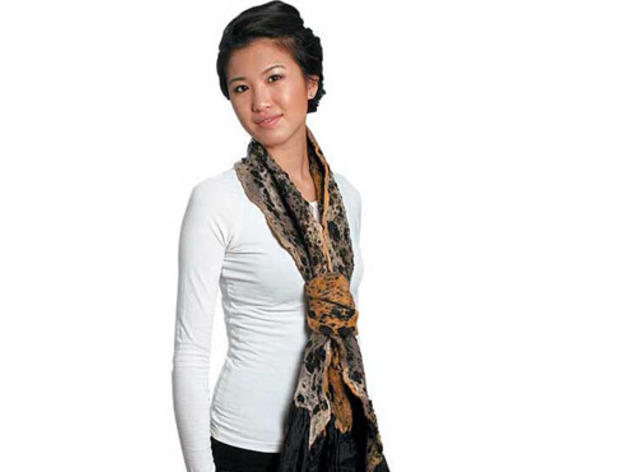 Drape the scarf around your neck so both sides are even in length. Using only the right side, tie a loose knot in the middle of that side. Take the other side and simply thread it through the knot. Tighten the knot. To wear with a coat, tie the knot closer to your neck, or lower it on the scarf to wear as an accessory to your outfit.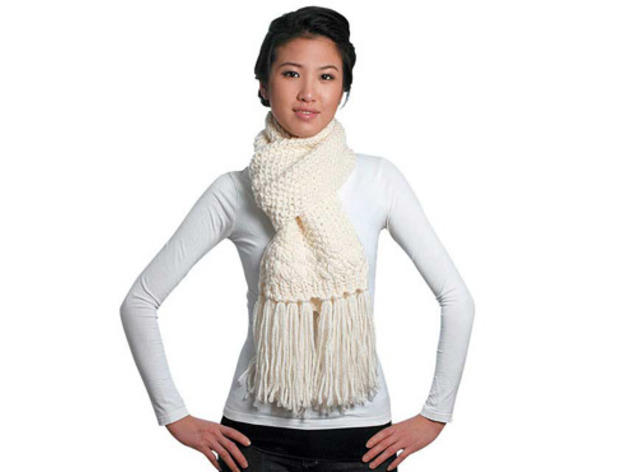 The most simple, and popular, style is the European way. Fold the scarf in half creating a fold at one end and two loose ends at the other side. Drape the middle of the scarf around your neck, with the two ends on the left side and a loop on the right side—each facing forward. Slip the two loose ends through the loop and tighten.
To see these styles in action, check out this video with stylist Amy Salinger, who demonstrates the quick-and-easy way to tie your winter scarf.