How to wear sequins throughout the year
Yes, you can wear sequined clothing after the holidays without looking so festive. Stylist April Francis offers some tips.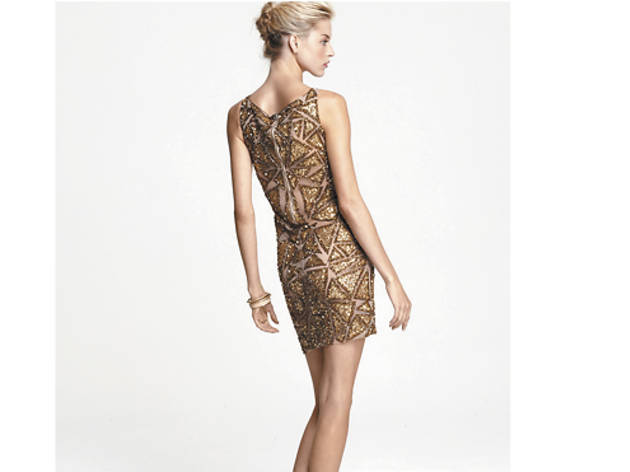 I love wearing sequins this time of year. But is there a way to wear them after the holidays without looking so…festive?
Good question, and we know just the right person to weigh in. We recently saw stylist and Dose Market cofounder April Francis in a subdued sequin number that would look good long after the holidaze has ended. Francis's advice on rocking sequins beyond New Year's Eve? "Wear them sparingly," she says. "On one piece and one piece only in the scheme of an entire outfit—day or night." She suggests a fully sequined dress ("Alice + Olivia always show great ones." This one is on sale at Bloomingdale's for $297) with opaque tights. You could also opt for a fun applique on a sweatshirt—Topshop has a nice selection. Francis also says it's a good rule of thumb to avoid other pieces with sheen and sparkle once this festive season is over. Instead, pair your sequined number with cozy or matte fabrics such as knit, denim, suede, non-sheen velvet or heavy cotton. For example, wear that sequin-accented tee with worn-in jeans, a blanket sweater and a pair of tough lace-up boots. Rather go for a sparkly accessory? Opt for a colorfully sequined evening bag. "It's a great piece for offsetting a little black dress," she says. Just stay clear of sequined shoes. "Regardless of who makes them, they often come off looking cheap."
Need an answer to your shopping question? E-mail us at shopping@timeoutchicago.com.