Humboldt Park apartment decked in steampunk style | House call
K.L. Kenzie and Joseph Rovner deck their place in steampunk style.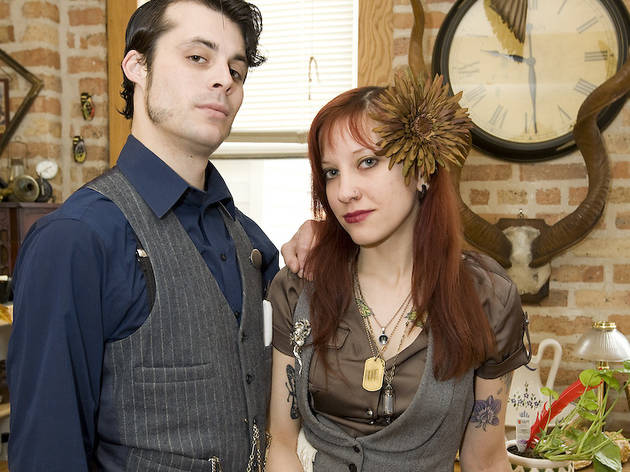 1/14
Photograph: Erica Gannett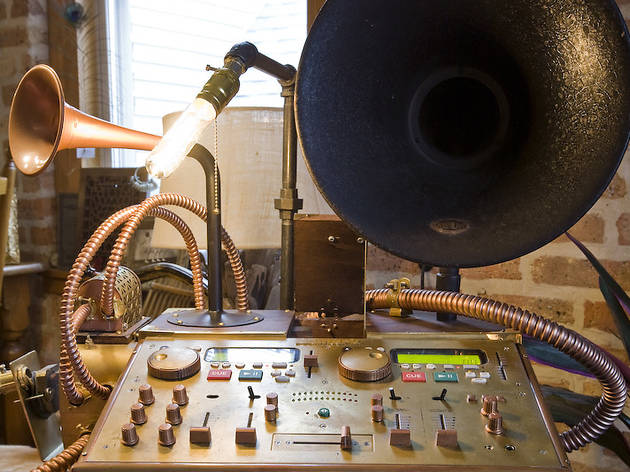 2/14
Photograph: Erica Gannett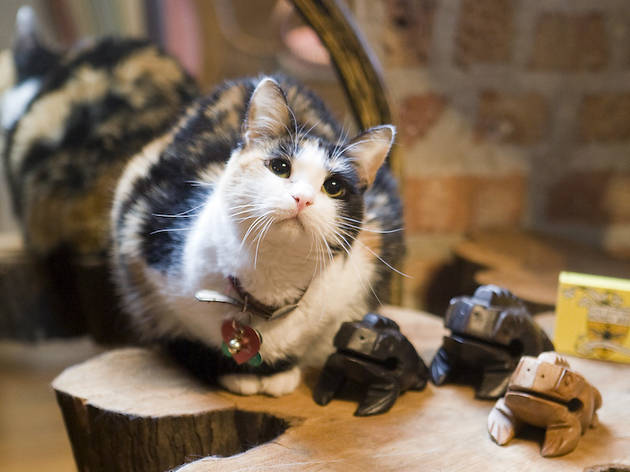 3/14
Photograph: Erica Gannett
Kenzie has taken home random set pieces from films and shows she's worked on, such as this cross-section of a tree turned into a table and oddly shaped lightbulbs.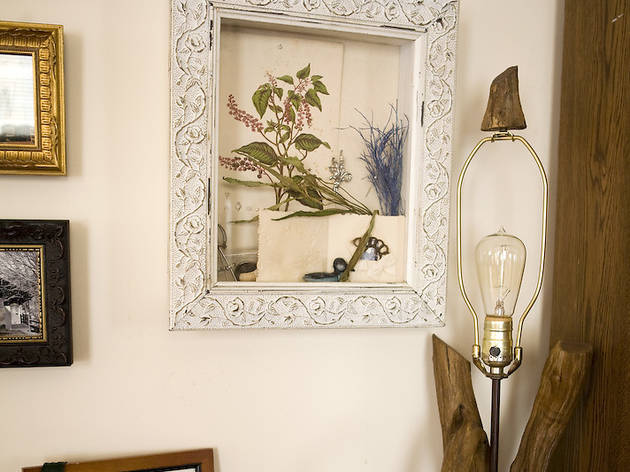 4/14
Photograph: Erica Gannett
This shadowbox showcases a coin from the World's Columbian Exposition and a braided lock of hair on a Victorian mourning card.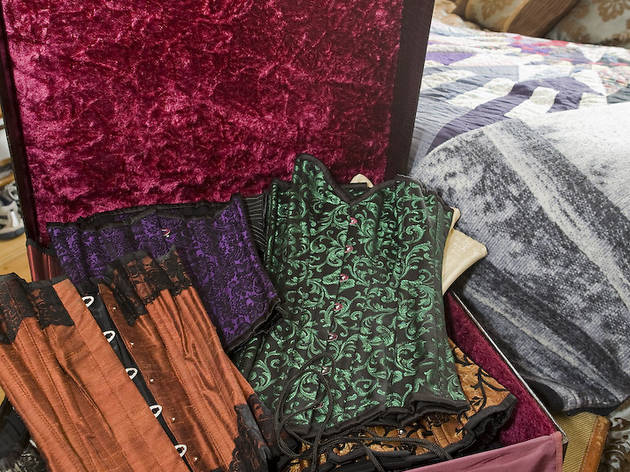 5/14
Photograph: Erica Gannett
Kenzie keeps a collection of about 16 mostly steel bone corsets, which she frequently wears, in a trunk at the foot of their bed.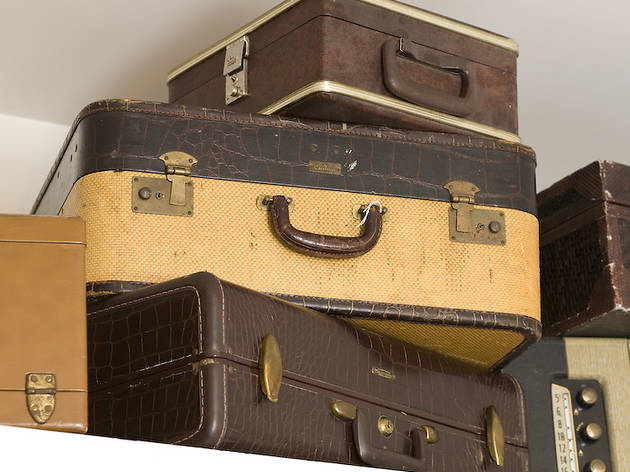 6/14
Photograph: Erica Gannett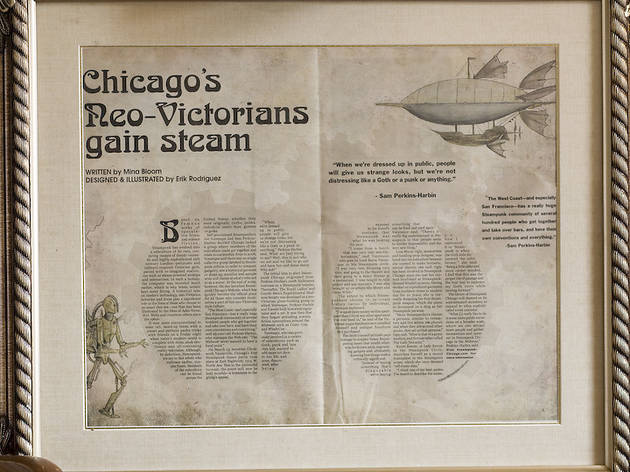 7/14
Photograph: Erica Gannett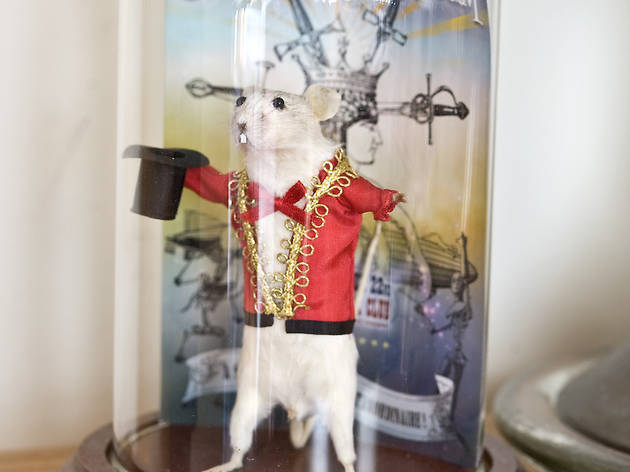 8/14
Photograph: Erica Gannett
This ringmaster mouse was Kenzie's 30th birthday gift to Rovner (and his first piece of taxidermy).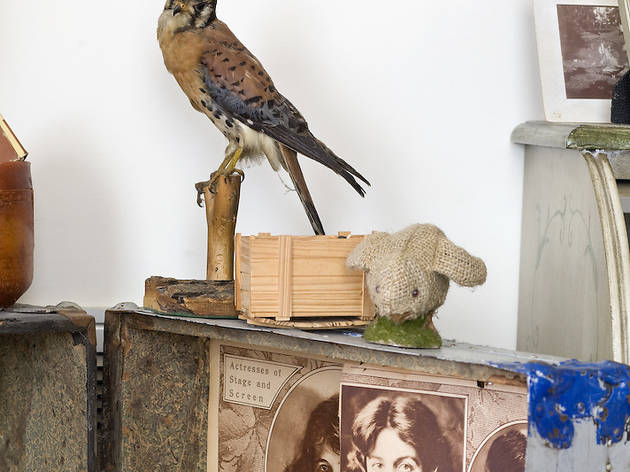 9/14
Photograph: Erica Gannett
Since Rovner works from home as a field manager for a Scotch brand, Kenzie sends him to pick up taxidermy finds posted on Craigslist during the day.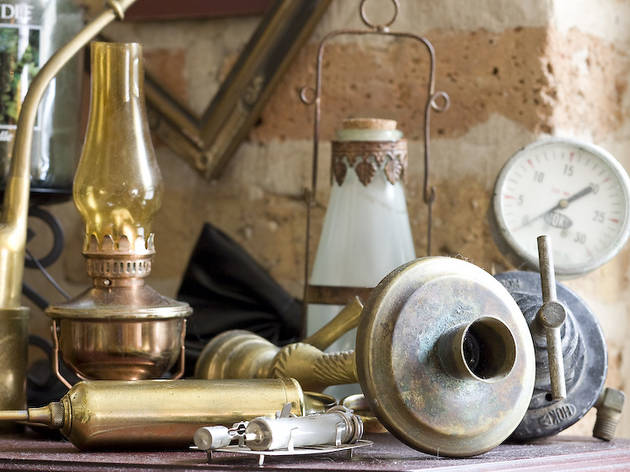 10/14
Photograph: Erica Gannett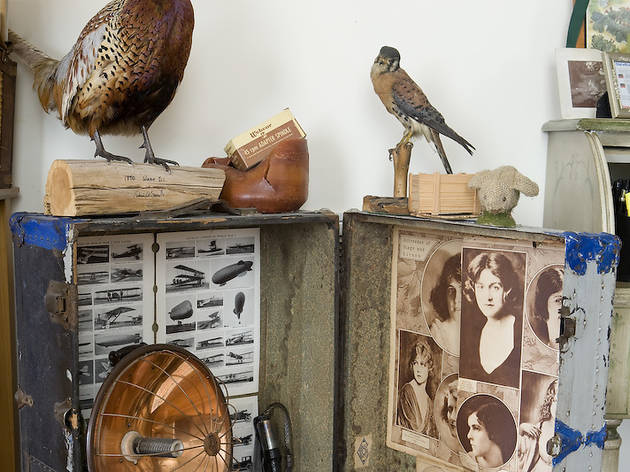 11/14
Photograph: Erica Gannett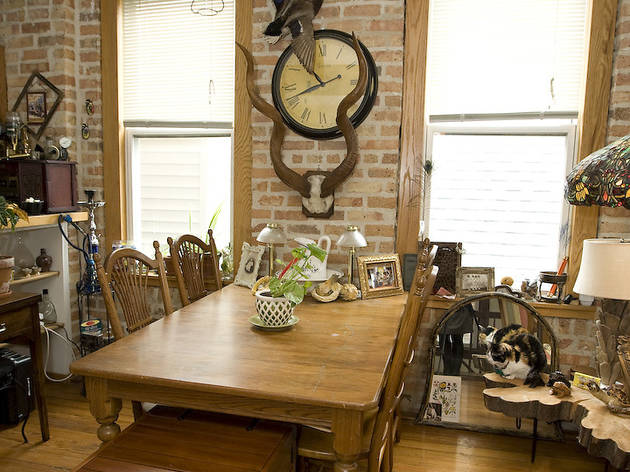 12/14
Photograph: Erica Gannett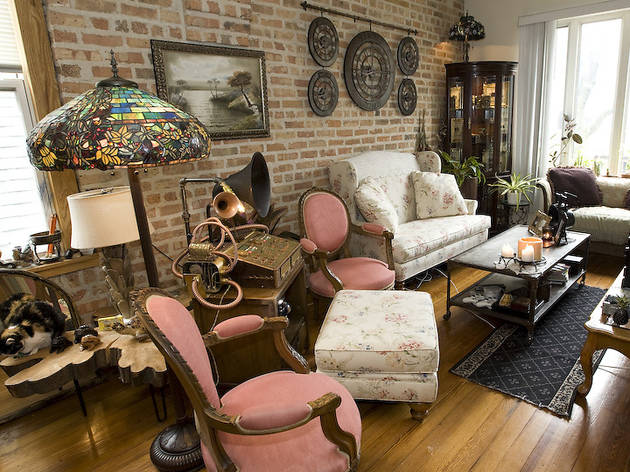 13/14
Photograph: Erica Gannett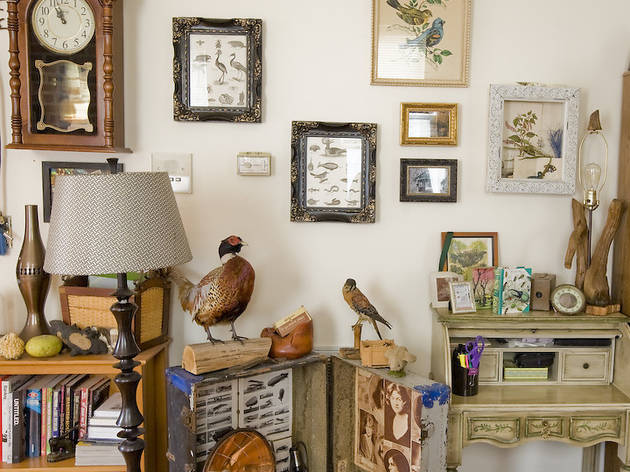 14/14
Photograph: Erica Gannett
There's not a silent moment in KL Kenzie and Joseph Rovner's (a.k.a. JCR Vourteque IV) second-story Humboldt Park walk-up. If it's not the persistent cluck and chime of 16 clocks, then it's the din of dinner guests punctuated by the high-pitched clang of spoons tapping fine 100-year-old china as background music pipes through a phonograph. The young couple, who along with Sam Perkins-Harbin and Lisa Marie-Ogle run Steampunk Chicago, like to entertain: I arrive to a feast of cheese, crackers, confectionaries and tea.
RECOMMENDED: Chicago apartments guide
While there are dozens of steampunk subgenres, the popular notion—which surfaced around the 1980s—is an aesthetic mash-up of Victorian meets sci-fi meets mechanization (think H.G. Wells' The Time Machine and Jules Verne's 20,000 Leagues Under the Sea). For Rovner and Kenzie, it's an adapted lifestyle and ethos. "Our view is you can take what you like from preretro periods and bring them all together in an aesthetic that suits your needs and lifestyle. We want a life that's maybe a little more delicate," says Rovner, 30, a pocket watch dangling from his vest.
"For me, [steampunk] is about bringing back a degree of class and couth, a degree of slowing down," says Kenzie, 33, who, with dark-painted lips and burgundy hair, also wears a pocket watch as well as crocheted knee socks under her pencil skirt. "We do wear jeans, by the way," Rovner offers as an aside. Kenzie chimes in, "But [for a while], he was making me call them dungarees."
As ringleaders in the local steampunk scene, they host everything from large-scale events such as the annual Clockwork Vaudeville featuring circus sideshow acts (sword-swallowing belly dancers, men walking on glass) to monthly soirees at local bars. The signature DJ rig that Rovner made with a friend and carts to these events steals the spotlight in their living room: a Numark CD Mix-2 encased in an antique, filigree-adorned wood box with copper-painted corrugated tubing coming out the sides, a '30s Ford car horn serving as the mic and a removable phonogram.
That's not to say there isn't plenty else to look at in their packed apartment…so packed that the taxidermy bird resting on a water-stained d d d steamer trunk and taxidermy sea turtle on a wood table just blend in among other pieces, such as Rovner's homemade ghost-hunting equipment and his collection of antique syringes. "In particular, it's the unusual and obscure [that I like]," he notes. As far as inheriting strange and hard-to-find ephemera, it doesn't hurt that Kenzie works in set design for film and television productions such as the upcoming Transformers 3 and The Chicago Code.
Excluding the industrial-chic pieces from Home Decorators (a coffee table, a wooden bar cart and massive, hanging metal clock), Kenzie and Rovner are both drawn to the workmanship and history of pre–World War II pieces. "People used to buy furniture and machines and devices with the intention of never having to buy again," Kenzie says. "We're going back to a culture where people fix things."