Lana jewelry | Designer profile
Jewelry designer to the stars—and Chicagoan—Lana Bramlette celebrates ten years in business.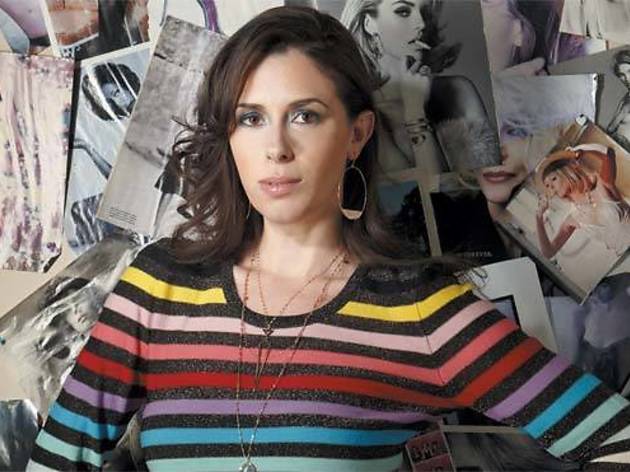 What it is Gold, precious and semiprecious stone jewelry by Lana Bramlette
Who she is Bramlette studied fashion business at Columbia College, where she was recently named Alumnus of the Year. And for good reason: Nine years ago, 12 months into launching her jewelry line, Bramlette also started the Chicago Fashion Foundation, which offers scholarships to Chicago-based fashion business and design students every year. "I don't consider myself a jewelry designer, just a designer, and jewelry is what we call the 'first floor' of the house," Bramlette says. She started off in various facets of the fashion world: running an apparel line, working as a model and running a store. The idea to create jewelry stemmed from a desire to find pieces that suited her style. "I was the type of girl that spent a certain amount of money on jeans and purses and shoes. [But] girls like me never wore jewelry," she says. "I wondered why that was." Bramlette decided to design her own capsule collection and started wearing the pieces around town, eventually selling—and quickly depleting her stock—at Bucktown's p.45. A savvy businesswoman, Bramlette flew to L.A. to peddle her wares "because it was a very celebrity-driven kind of jewelry" and got picked up by Fred Segal. In no time, Kate Hudson, Drew Barrymore and Cameron Diaz were shot wearing Lana jewelry in the celeb rags and Neiman Marcus started selling the line, catapulting Lana into a new level of business. Ten years later, Lana is in 300 stores worldwide, including the fifth floor of Bergdorf Goodman and at Harrods in London.
What she makes Considering she's sold more than 300,000 pairs of her first design—the upside-down hoop—you could call the simple style her signature piece ($210 and up). There are also the nameplates with initials, star charms and scripted pendants with phrases like "luck" and "love." Three to four times a year, she releases a collection of 20 to 30 new pieces, in addition to exclusive and capsule collections. Oversize hoops, hollowed circles, bangles and chains come in shiny 14-karat white, yellow and rose gold. She has also expanded from exclusively using gold to incorporate diamonds, and precious and semiprecious stones. While she won't give us specifics about what's next, she does say home accessories, perfume and handbags are on the horizon.
Where to find it Lana pieces are sold at Neiman Marcus, Nordstrom, Bloomingdale's, Intermix and more, as well as at lanajewelry.com.