Laura Lombardi
This newbie designer quit her day job to kick her jewelry-making hobby into high gear.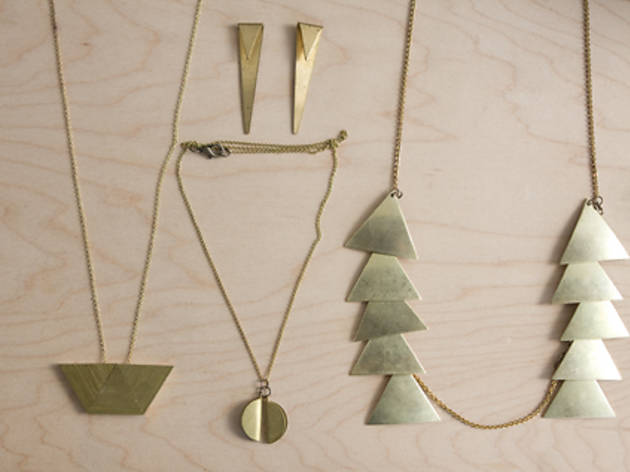 1/14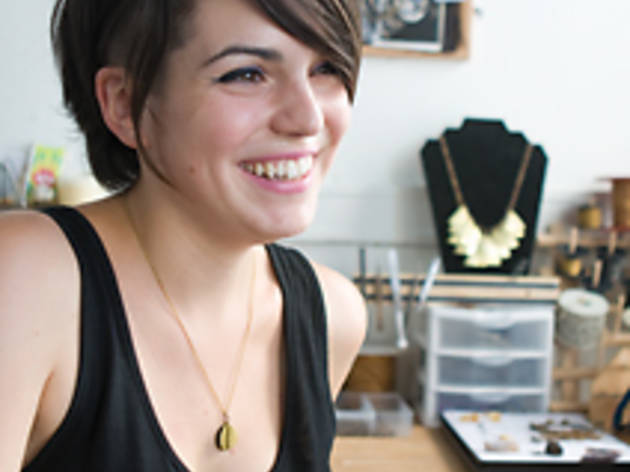 2/14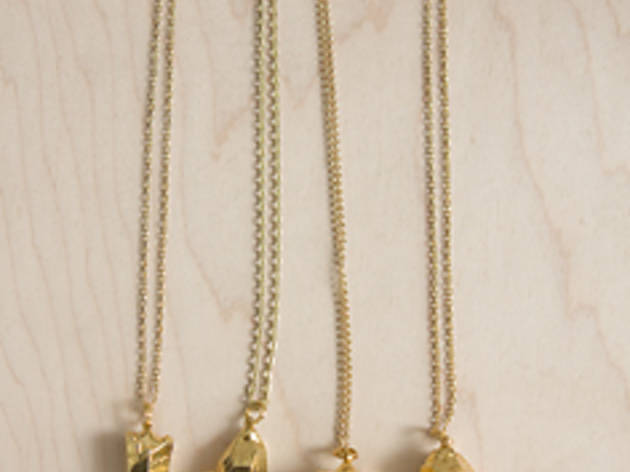 3/14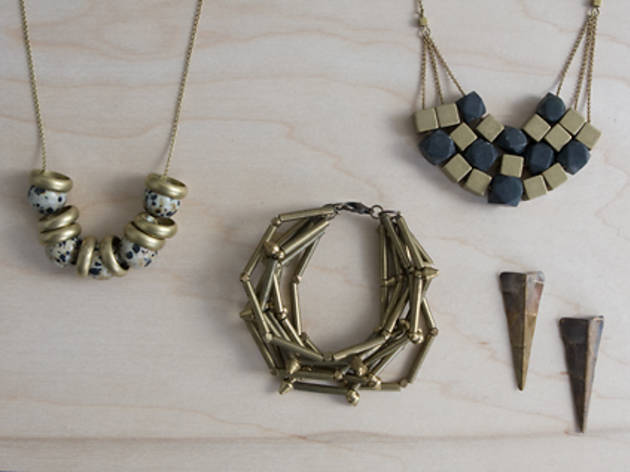 4/14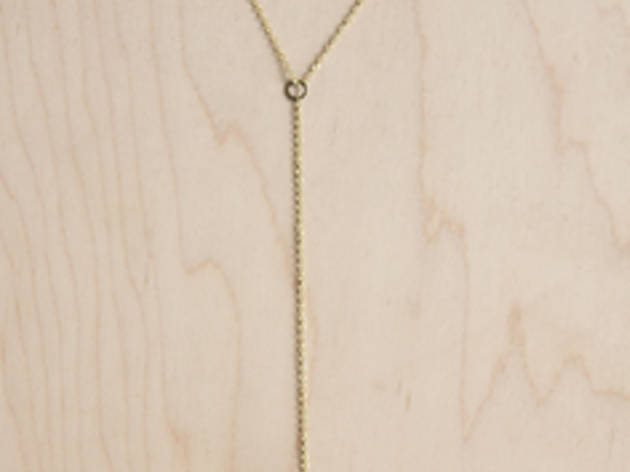 5/14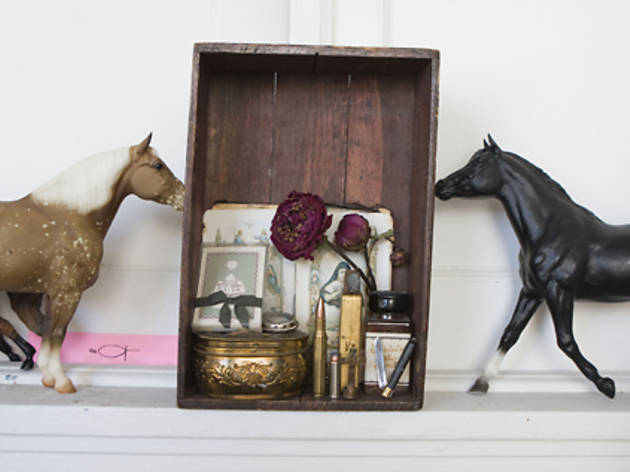 6/14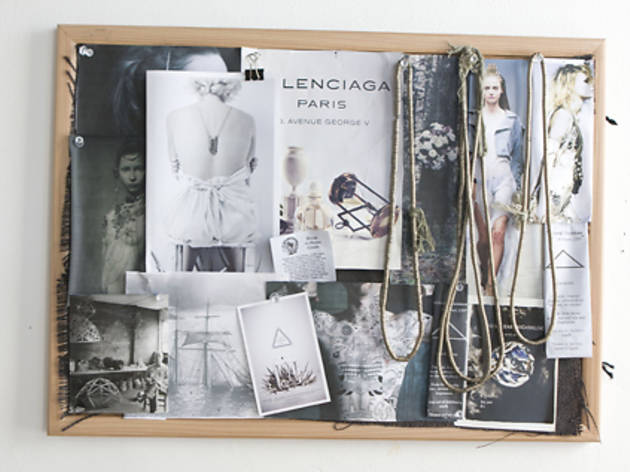 7/14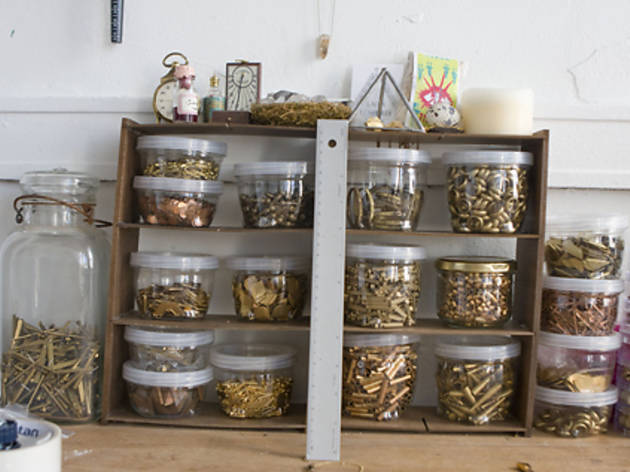 8/14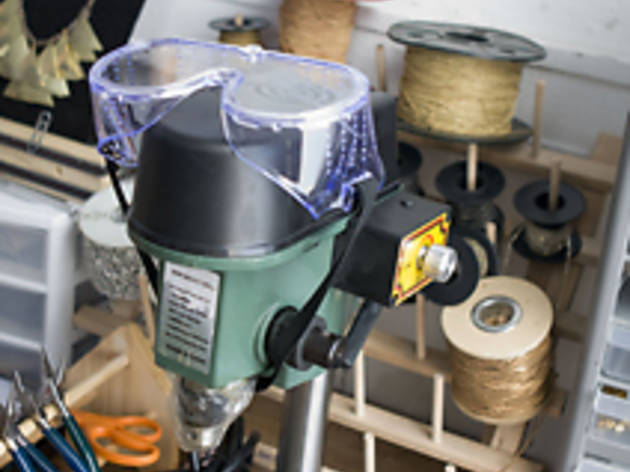 9/14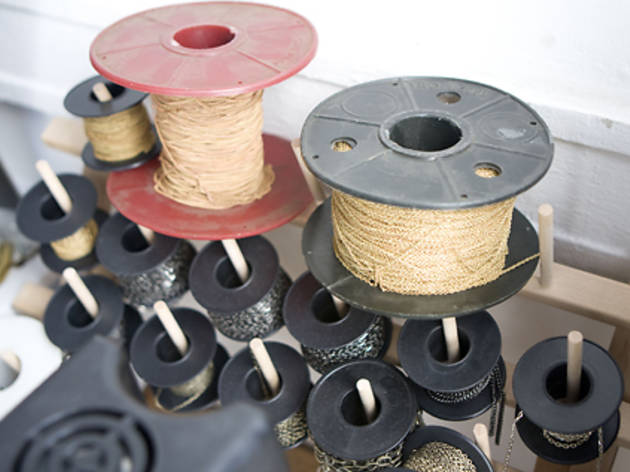 10/14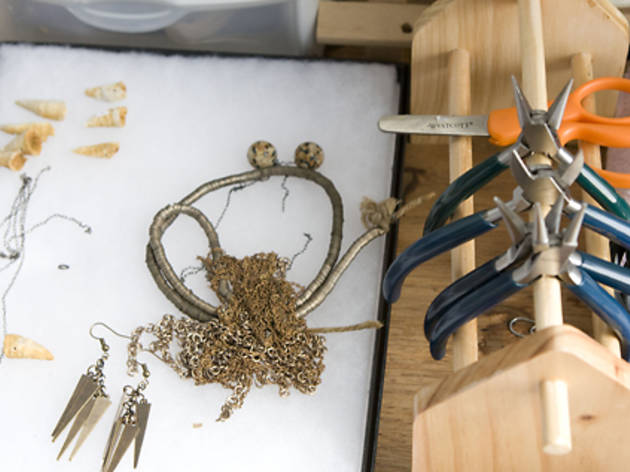 11/14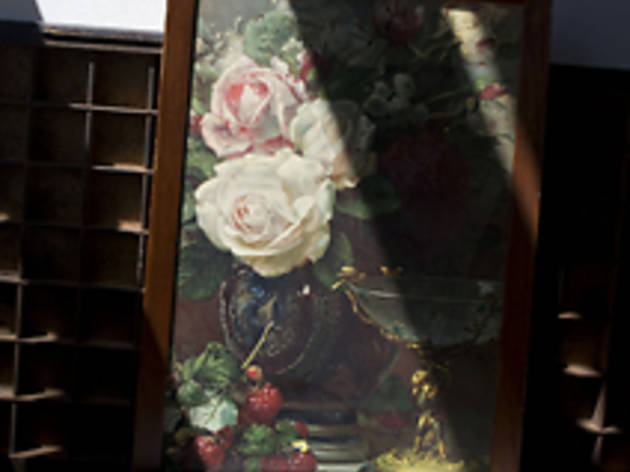 12/14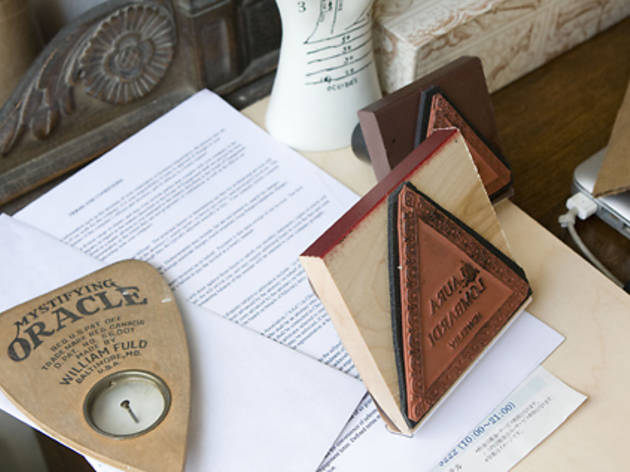 13/14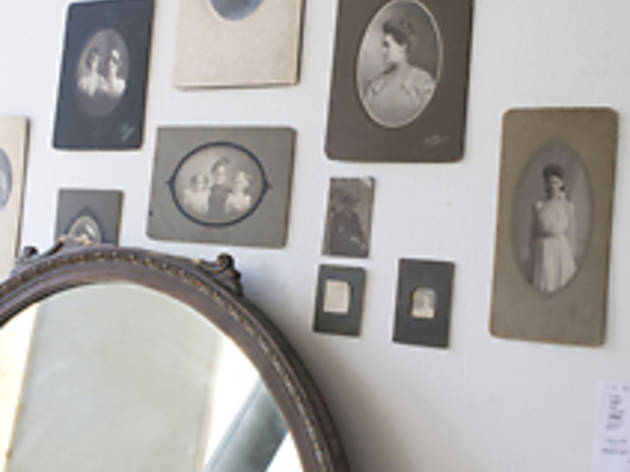 14/14
What it is Geometric jewelry designs composed of mostly vintage brass parts
Who she is While Lombardi has been practicing art since she was a kid (she took pre-college courses in illustration and sculpture at Fashion Institute of Technology and the School of Visual Arts), the 21-year-old has been making jewelry for just about a year and a half. Her day job as a saleswoman at a jewelry store in Boston initially fueled her interest in the medium, and a coworker taught her some basics. "All of a sudden, everything made sense as a necklace versus a sculpture," she explains. "It started to seep into my subconscious." After experimenting with materials and honing her aesthetic, Lombardi posted a handful of pieces on Etsy in early 2009 to see what kind of response she'd get. The answer? Unbelievably positive. She stopped working retail in January 2010 (by then she'd moved to Chicago and was spending her days selling stationery at Paper Source) and has pursued jewelry making full time since then, showcasing her work everywhere from local boutiques to a group trunk show at the Ace Hotel in New York City.
What she makes Every season, she supplements her core collection—pieces such as the scale necklace (parallel brass triangle charms on a long chain for $54), the rosemary (a round locket on a Y-drop chain for $40) and the small sphere necklace (side-by-side semicircular brass charms for $35)—with about seven new looks. Gold-dipped crystals on long drop chains were a huge hit in the past; up next: a spiked multilayered bracelet ($80) and a mosaic-like bib necklace featuring faceted jade and brass cubes ($120). "I'm really inspired by natural history, occult imagery, the aesthetic and history of personal adornment in general," she says. "I'm inspired by the material itself a lot of the time, ranging from mineral specimens to bones."
Where to find it Dovetail (1452 W Chicago Ave, 312-243-3100), Workshop (818 W 18th St, 312-226-9000), her website and an upcoming trunk show at Eskell (1509 N Milwaukee Ave, 773-486-0830) November 5 and 6.