Logan Square Halloween party | House call
Justin Langenberg and Cary Barnette add spooktacular decor to their Logan Square apartment—just in time for Halloween.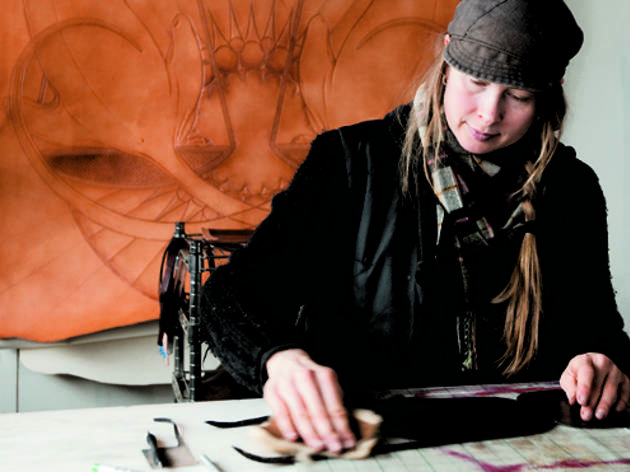 1/12
Photograph: Andrew Nawrocki
Leather worker Casey Gunschel is the first to participate in the pilot artist-in-residence program. She's using remnants from Horween Leather across the street for small pieces and Argentine leather for larger pieces to hand-carve and cut sellable goods like belts, iPad cases and bike bags.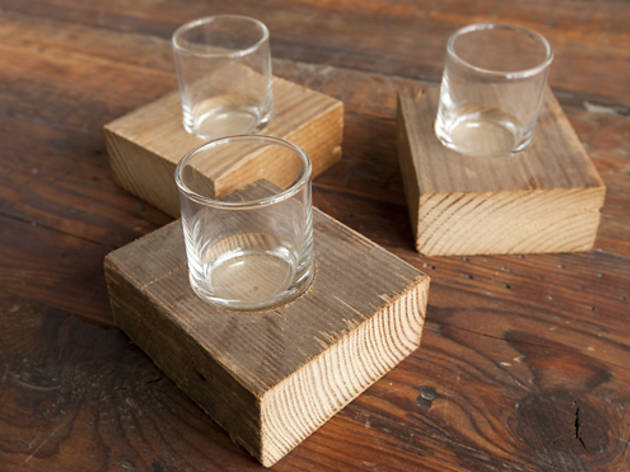 2/12
Photograph: Andrew Nawrocki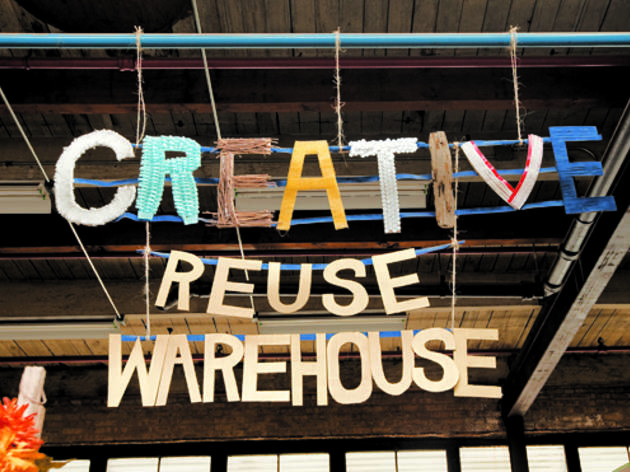 3/12
Photograph: Andrew Nawrocki
The nonprofit Creative Reuse Warehouse hosts a mini shop-in-shop, selling odds and ends like textiles, overstock books and typewriters to primarily artists, teachers and parents for creative educational projects.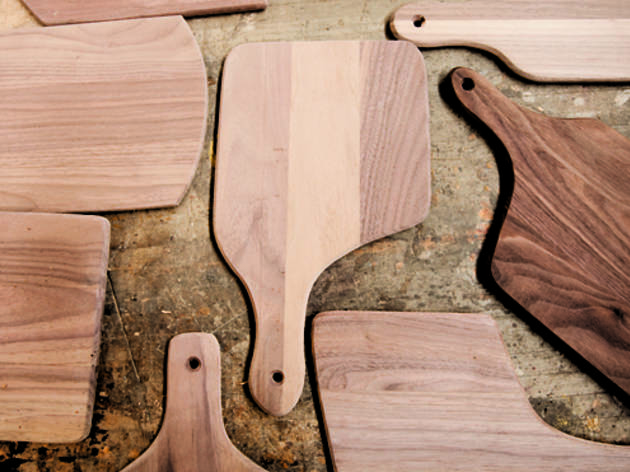 4/12
Photograph: Andrew Nawrocki
This cutting board is made froma recent donation of walnutwall paneling.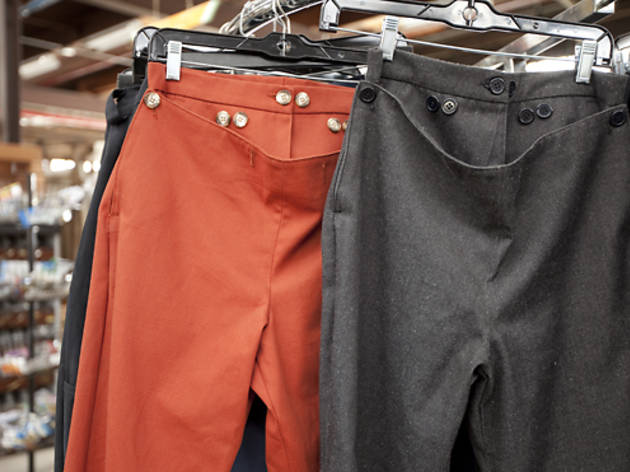 5/12
Photograph: Andrew Nawrocki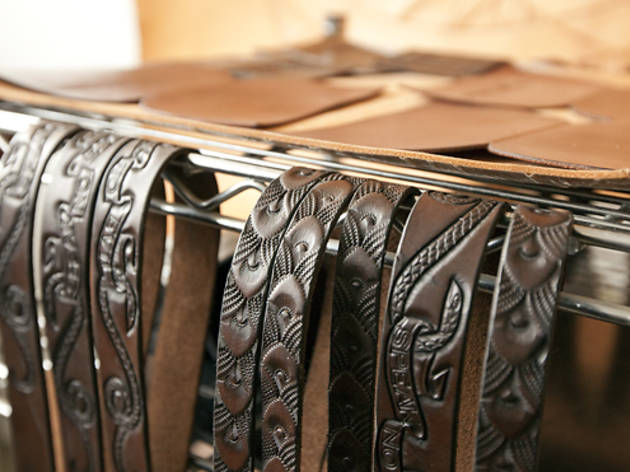 6/12
Photograph: Andrew Nawrocki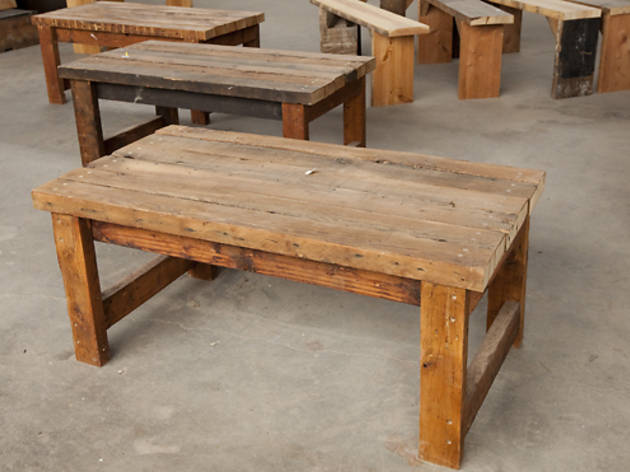 7/12
Photograph: Andrew Nawrocki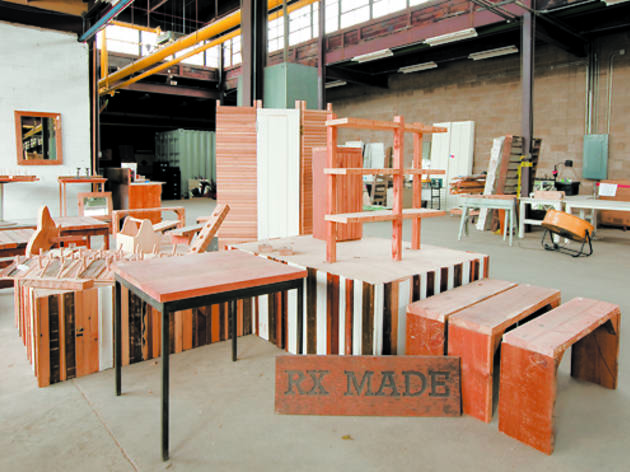 8/12
Photograph: Andrew Nawrocki
Main says the center plans to have three seasonal collections of furniture as well as three lines, all produced in house.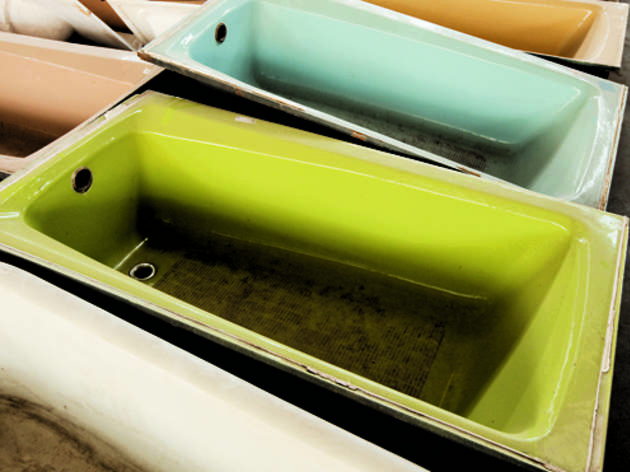 9/12
Photograph: Andrew Nawrocki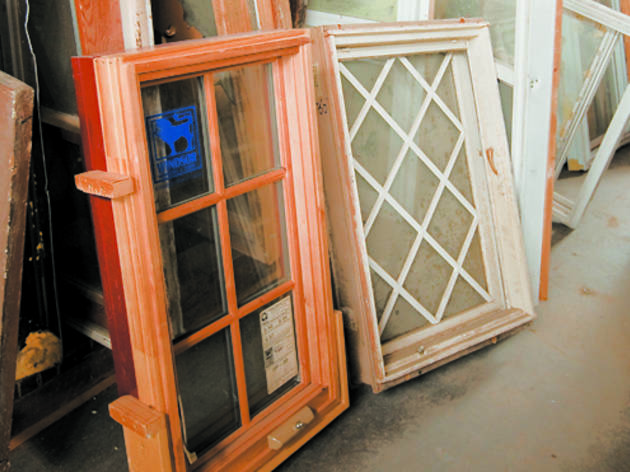 10/12
Photograph: Andrew Nawrocki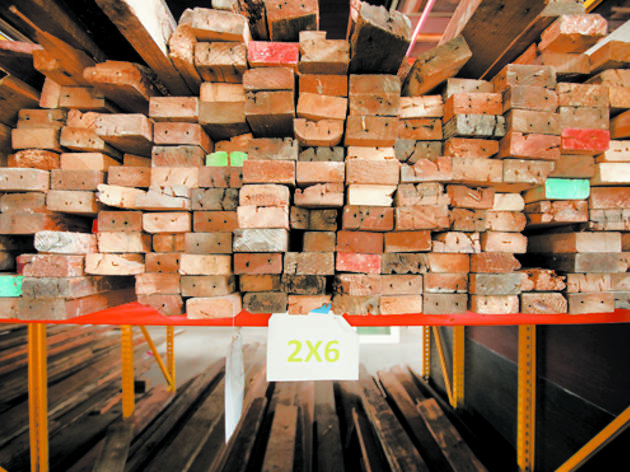 11/12
Photograph: Andrew Nawrocki
In addition to using donated wood from deconstructed buildings, it's looking to partner with organizations such as Horigan Urban Forest to use reclaimed urban lumber to get around some of the limitations that white pine (the wood it typically uses) presents.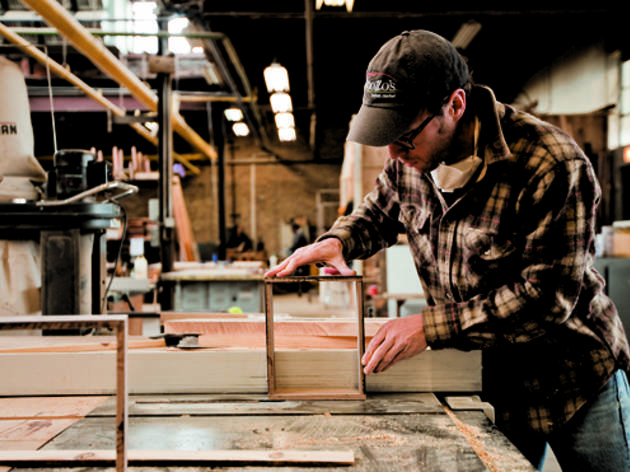 12/12
Photograph: Andrew Nawrocki
Justin Langenberg and Cary Barnette take the holidays very seriously. None more so than Halloween, which they celebrate with an annual bash at their 1,800-square-foot Logan Square apartment. "Halloween is a big Irish holiday and it's always been huge in my family," Langenberg says. "We're continuing the tradition."
Preparations begin in September when the couple start decorating, compiling their guest list and designing the invitations, which Langenberg, an illustrator and mixed-media artist, produces himself. By the night of the party, they will have stretched faux cobwebs across the original oak doorframes, illuminated the front yard with strings of lightbulbs and glow sticks, and hung jack-o'-lanterns from the ceiling of the staircase that leads to their unit on the top floor of a vintage two-flat. And then there's the homemade pies, cupcakes and many, many plastic cauldrons overflowing with candy that are strategically placed throughout the apartment. ("All the bad food that you'd ever want to eat," Barnette says.)
Langenberg and Barnette's creepy Halloween accessories don't necessarily look out of place in the pad. In fact, the decorations complement their everyday furnishings, which include a tufted Chesterton-style leather sofa and a similar pair of wing chairs. "We both like the idea of living in a big, dark leathery hunting lodge," Langenberg says.
But even though it's a little dark, the place isn't super serious, thanks to Langenberg's growing toy collection, which includes G.I. Joes, LEGOs and Star Wars figures. A Boba Fett doll perches atop a doorframe in the large bonus room/foyer; a very collectible Millennium Falcon hangs above an IKEA display case chock-full of toys in the office. "Toys have always brought me such quick and easy joy," says Langenberg, whose father was a toy buyer who frequently brought home product samples from toy fairs. "A little shiny piece of plastic makes me just as happy as an expensive new game system."
Although the toys are Langenberg's, it was Barnette who encouraged him to display the pieces on a hallway shelf in one of their prior apartments. Over time, more and more items from Langenberg's toy collection have been unpacked, and also occupy a large display case in the dining room. The toys send a signal to guests that Langenberg and Barnette are far less serious than the wrought-iron chandelier, antique rug and leather furnishings might suggest. "It's our fantasy image of a living room, almost like dress-up," Barnette says.
Speaking of dress-up, arriving in costume is mandatory for admission to the Halloween party. Those who come in regular clothes have two options: leave or choose an ensemble from the "box of shame," an antique wooden chest that Langenberg lined with purple satin fabric with black velvet moons. The chest holds remnants of costumes left behind over the years, including wigs, Mardi Gras masks and portions of Svengoolie and Elvis costumes. The couple have a good reason for the strict rule. "When you're in a costume, you're kind of protected, and you can float through the night like you did when you were a kid," Barnette explains. "It's kind of magical."