Matchmaker
Barbie Adler, founder and president of Chicago-based Selective Search Inc., shatters our delusions about the role of serendipity in finding true love.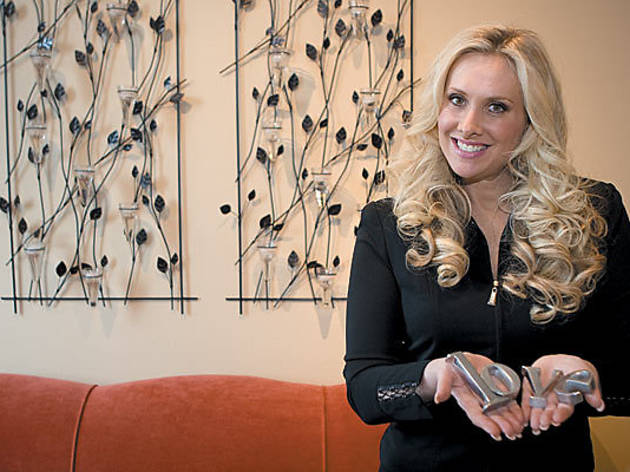 Love learning curve What qualifies Adler to find your mate? The former executive recruiter and PR bigwig started Selective Search in 2000 after a self-taught road to matchmaking expertise. "First, I was my own science experiment," she says. "I went on enough bad dates to know what existed. I got fixed up by friends and family. I met people at bars. I tried dating services that were awful. I thought, There must be a better way." Here's how Adler's service works: Commitment-minded men shell out the dough (roughly enough to buy a year of college at a state school), women go through a free online application process, and Adler and her team conduct in-person interviews, background checks and other candidate-screening techniques to determine who should date whom.
Millionaire matchmaker? We're hooked on the Bravo matchmaking series, so we naively asked Adler if she's anything like her TV counterpart, Patti Stanger. "That's a scripted reality show," she asserts. "I scream at the TV when I watch. The main problem I have with it? It's false." Adler's idea of the art of matchmaking is an in-depth process of getting inside clients' worlds and understanding what they do, their lifestyles and their value systems. "On Millionaire Matchmaker, what Patti does is say, 'Oh, you're a cute blond.' And then walk the girl in to her client. Did you see when she tried to teach the girls how to smile?" On the verge of fuming, Adler goes on to pronounce the show superficial, saying it objectifies women and fixes people up for all the wrong reasons. "Why would anyone want to go through that on TV?" she asks. "No one's listening to what the women are looking for, and the guys, they're just doing it to be on TV."
Go shorty Even as Adler's clients were walking down the aisle, she was still single. "I was so focused, I put every ounce of who I was into the business," she explains. Her now-husband (the pair were married last October) was once a client but never asked her out until he "de-listed" himself from the service and told Adler to give his fee to charity. "At first I wasn't interested in him because I'm a former heightist. He's five nine and a half, and I would only date six feet tall and up. But girls, if you're blowing off the shorter guys, look again. They make great partners. They have to develop other skill sets, like a personality. Tall guys are great, but now that flats are back I don't even care."
Here comes the bride Adler's numbers are convincing: "We've had over 400 marriages. Twelve new engagements this past December," she says, showing off her hidden wall of former clients' wedding invites and baby pictures (privacy is a big deal in the Selective Search offices, where staffers never let clients run into one another). When she and her staff of junior matchmakers hear of a proposal, "We do little victory dances and break out the high fives down the hallway," Adler says. "We get Berry Chill delivered. We rejoice! You have to try the banana flavor."
Find more information at selectivesearch-inc.com.