Megan Ross and David Handschuch's Ukrainian Village apartment
A marriage in life also means a marriage of aesthetics.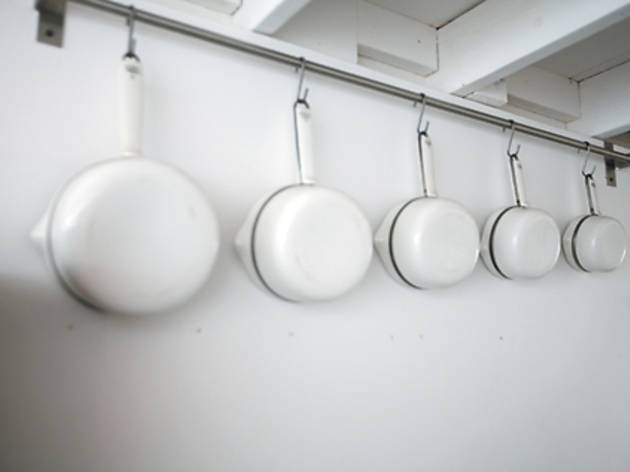 1/8
Ross' grandmother bought this pot-and-pan set in France when she was 14, and just recently handed it down. "I love that they're really old but with a super modern aesthetic," Ross says.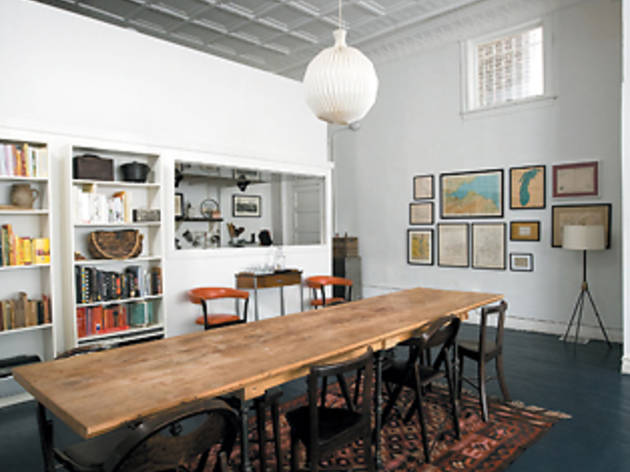 2/8
Most of the maps on the wall have special meaning. One map features an area in Wisconsin where there's a family cabin; another shows a part of France where Ross's family originates.

The couple currently uses a mix of different chairs at the dining table, but Ross plans to add a Douglas fir bench.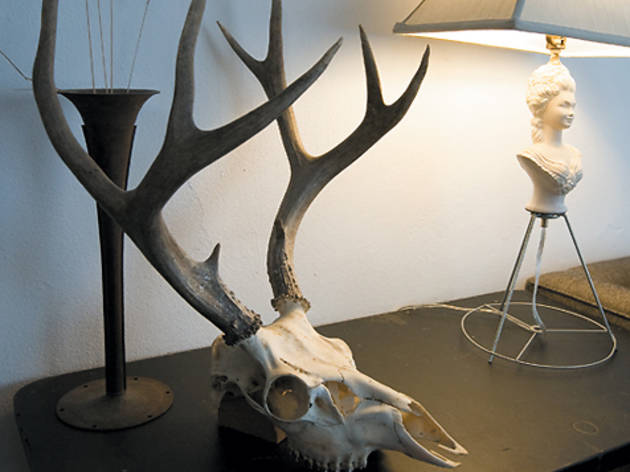 3/8
Inspired by her interest in mind/body work, Ross collects bones from most places she's lived. She found this skull near her and Handschuh's cottage in Wisconsin.
4/8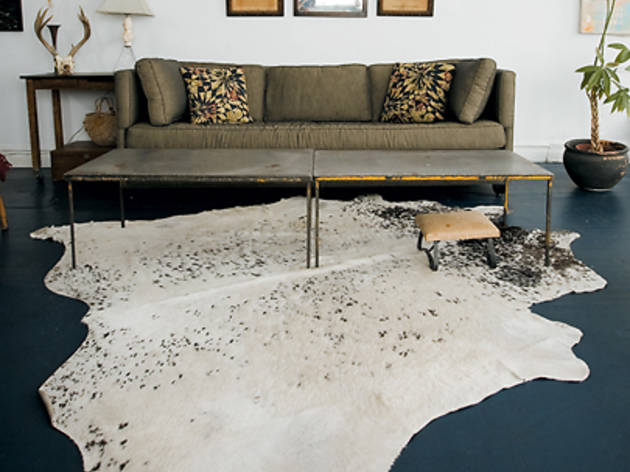 5/8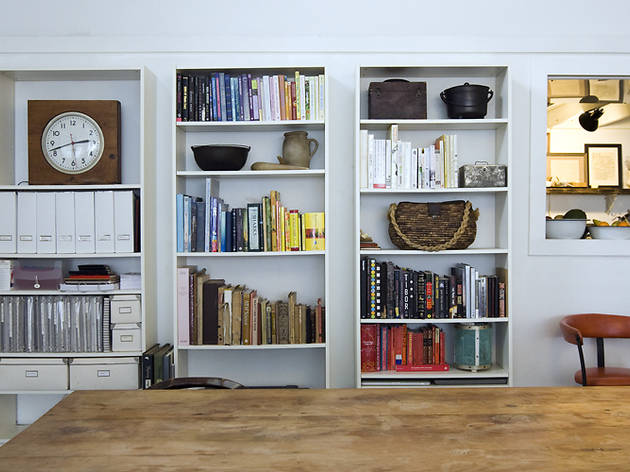 6/8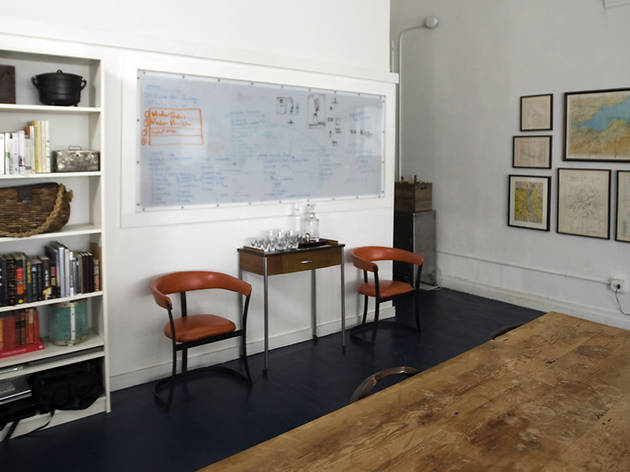 7/8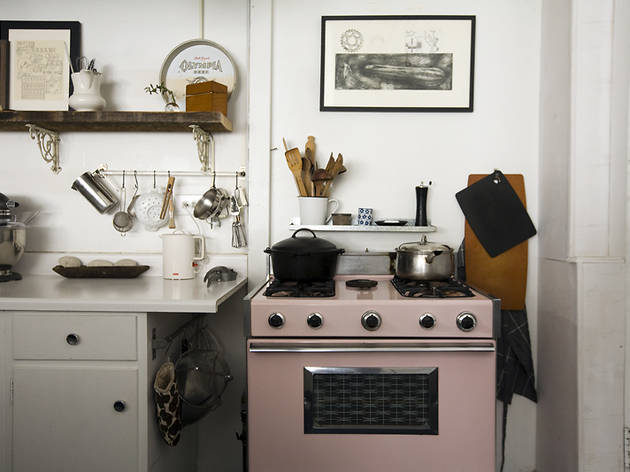 8/8
When most couples become engaged, they immediately call their friends and family or update their relationship status on Facebook. That wasn't the case for Megan Ross and David Handschuh. "Right after I proposed to him, we decided to walk around the neighborhood feeling different. So we parked across the street [from this apartment] and saw that it was for rent," Ross says. "It was a big day."
The couple, both 33, moved into the Ukrainian Village apartment in July 2009 and married in September of that year. In the same month they moved into the space—which was previously an art gallery and originally a corner store—they started their graphic design business, 11hundred.
Between the nondescript siding and the gated door leading to the front entrance, the place looks more like a regular storefront than a welcoming home. But step inside and you'll find a spacious room filled with art, vintage, midcentury modern-esque furniture and Arrow, Handschuh's 13-year-old border collie lab.
Because this apartment marks the first time Ross and Handschuh are living together, the move also meant marrying their design aesthetic. According to Ross, it couldn't have gone more smoothly. "There are probably only two pieces of furniture that one of us didn't already own," she says. Case in point: The headboard (actually a Japanese door turned on its side) in the upstairs loft-like bedroom is hers, the greenish-gray sleek sofa in the downstairs living area is his. "I'm glad I didn't have to be like, 'Babe, I love you, but I don't love your style. We're going shopping,'" Ross says.
Among the newer items in the apartment is the long Douglas fir dining table (which seats 12), a wedding gift from Ross to Handschuh, handmade by Ross' brother. Every Sunday in the winter, the couple gathers friends around the table for soup get-togethers.
It's also where they hold business meetings. "A lot of our clients enjoy being able to see how we choose to live and our personal relationship to creativity," Ross says. Also great for meetings is the huge white dry-erase board that came with the apartment; it flips down from the ceiling, separating the main room from the kitchen counter. It's Handschuh's favorite feature in the space.
Ross' favorite aspect about the apartment is the way the white, ornate ceiling trim frames the bedroom, which is just big enough to fit their bed. She says it feels like a wedding cake.
The apartment's one drawback: the complete lack of closet space, which the couple didn't really notice prior to moving in. As a solution, they transformed the small back room off of the kitchen into a walk-in closet. The only other change they've made to the space was painting the originally industrial-gray floors an ocean blue. "Part of the charm of this space is that it is what it is," Ross says. "It's a large, dusty industrial space. We didn't want to fight that."