Mineralogy jewelry
Chicago designer Theresa Cowan's new jewelry line, Mineralogy, is all about beauties in the rough.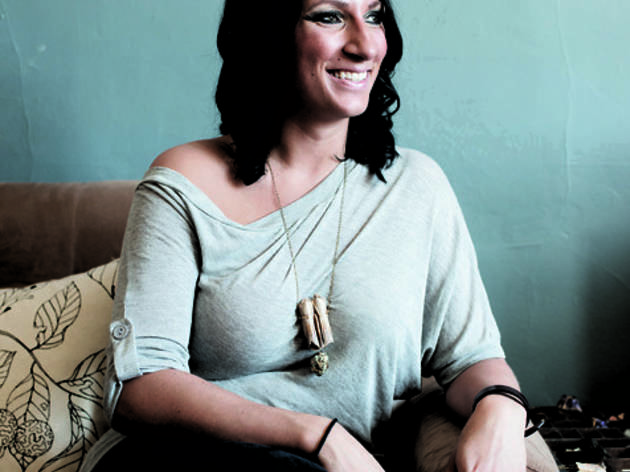 1/2
Photograph: Damien Thompson
Theresa Cowan of Mineralogy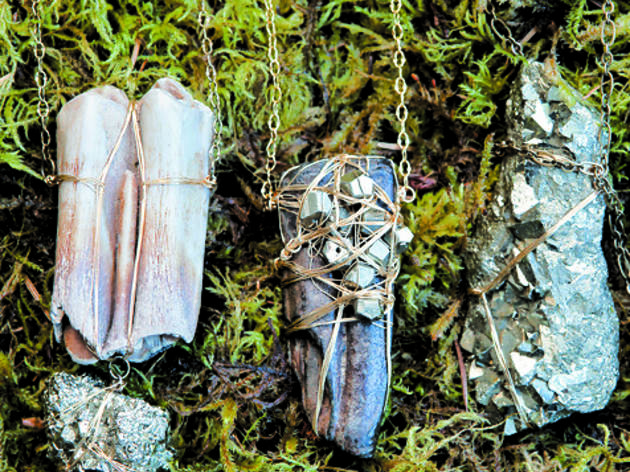 2/2
Photograph: Damien Thompson
Mineralogy
What it is Rough gemstone and wire jewelry by Theresa Cowan.
Who she is For Cowan, it's a good thing that the School of the Art Institute of Chicago requires its students to supplement their schedules chock-full of artsy classes, such as Fashion Illustration 101 and Reading Godard, with science courses. "I was just sitting in science class making jewelry, [listening to] a mineral classification lecture," Cowan says, explaining the origin of her interest in minerals. Taken with their texture and chemical composition, Cowan searched for the unpolished, uncut stones. She wanted to experiment with ways to work them into jewelry designs. Thanks to a tip from her teacher, she discovered her current major supplier and shortly before graduating in spring 2010, she put her first pieces up for sale.
What she makes Playing with uneven shapes and varied textures "forces me to work through natural challenges," Cowan says. Instead of drilling, which could break the more fragile minerals, she wire-wraps them. "It highlights [their] shape and attaches them to other pieces like ancient animal teeth and bones." Lately she's been experimenting with hammering and hand-shaping 14-karat plated-gold wire into earring hooks with a single piece of pyrite or quartz at the tips. Cocktail rings and necklaces have a chunkier aesthetic: Multi-strand, woven layers of wire secure clusters of faceted pyrite to a prehistoric horse tooth pendant, and a large chunk of pyrite makes for a statement-piece ring. Cowan's also playing with new materials, including agate slices and petrified wood, and unexpected pairings, such as silver African beads mixed with pearls. Because of the aberrant nature of the materials, nearly every piece is either limited edition or one-of-a-kind. Prices range from $40 to $200.
Where to find it Roslyn (2035 N Damen Ave, 773-489-1311), Workshop (818 W 18th St, 312-226-9000) and online.