Mott 50
This sun-protective line of clothing is not only smart, it's actually stylish, too.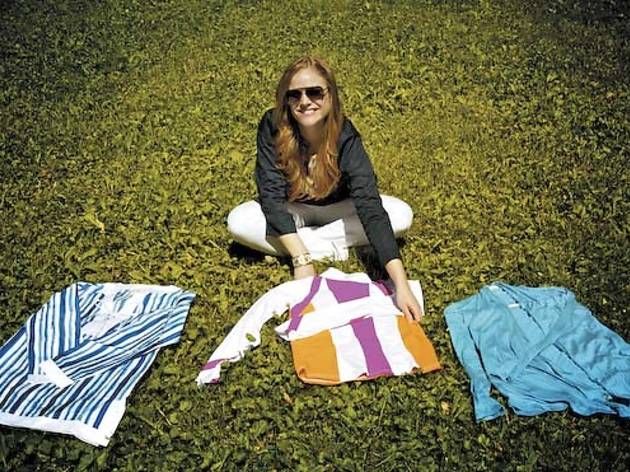 What it is A year-old line of sun-protective men's and women's clothing
Who they are The idea came to co-owners Monique Moore and Anne Botica Reilly two years ago when they were sitting on the beach in the Hamptons talking about how their twentysomething friends had finally started covering up in the sun. "It was such a shift in trend from the days of high school [and] frying ourselves," Botica says. "People started talking about wrinkles." Around that same time, Reilly's mother had been diagnosed with melanoma and Reilly's aunt had recently died of skin cancer. Seeing the effects of sun damage in their personal lives and the change in perspective among their peers, Reilly and Moore recognized a hole in the market: functional and fashionable sun-protective clothing.
What they make They left their jobs at Condé Nast and started on the business planning right away. After spending a year researching, sourcing materials and testing those fabrics with a facility in Alabama, the duo launched the line in spring 2011. The fabrics—a tightly woven bamboo jersey blend and cotton poplin—are all UPF (Ultraviolet Protection Factor) 50, which means only 1 percent of UVA rays (aging) and UVB rays (burning) can penetrate them. In comparison, the standard T-shirt has a UPF of 5. The monochromatic, classic line features year-round basics such as henleys and cardigans for ladies and long- and short-sleeve shirts for guys, plus two seasonal collections a year featuring trendier items including maxi dresses and tunics. Bucket and wide-brimmed straw hats round out the collection as stylish, practical accessories.
Where to find it Neapolitan (715 Elm St, Winnetka; 847-441-7784) and mott50.com.