Oak Street Bootmakers opens a brick and mortar on Oak Street.
Oak Street Bootmakers expands with a men's shop selling USA-made mens goods and accessories.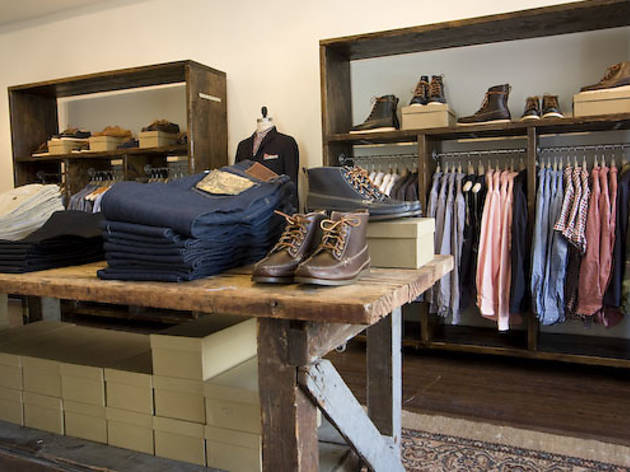 Independence The name of George Vlagos's shop has many layers of meaning. Not only does it reference the independent nature of all the lines this new men's store carries—from Imogene + Willie denim to tops and bottoms from Engineered Garments—it also points to the overarching theme of the shop: Everything in the store is manufactured in the U.S. Among them are Vlagos's handmade shoes, Oak Street Bootmakers (a convenient tie-in to the shop's street address). Doubling as Oak Street Bootmakers' flagship, the store features the entire shoe line, plus occasional exclusives. Find a shop-in-shop of Shrine (the former resident of this space) selling non-U.S. brands. 47 E Oak St, second floor.