Optimo Hats opens in the Monadnock Building
Graham Thompson opens a second outpost of Optimo Hats.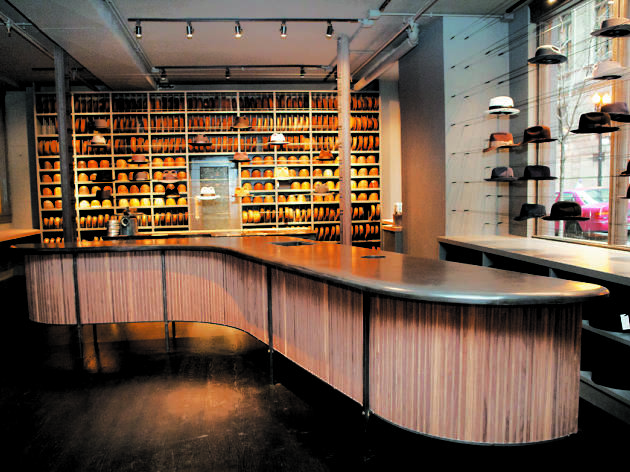 1/6
Photograph: Allison Williams
Post 27 owner and interior designer Angela Finney-Hoffman helped design both Optimo locations to achieve that "timeless but trendy, cool and modern but old" look. A 1,000-pound slab of heated concrete rests on top of the walnut bar where shoppers sit on stools to try on hats.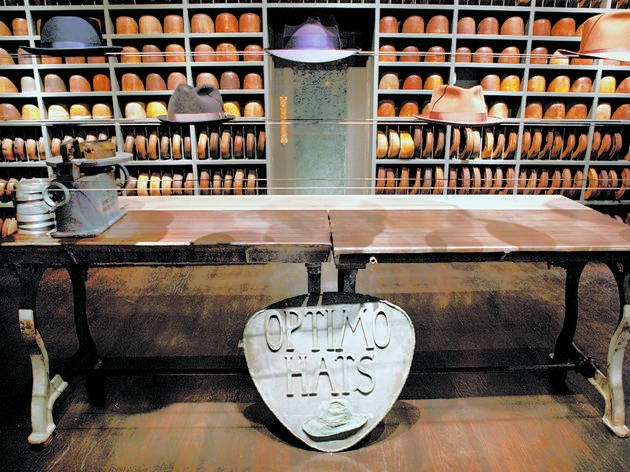 2/6
Photograph: Allison Williams
A 100-year-old work table from Switzerland stands in front of a wall of wooden molds for hat brims and crowns.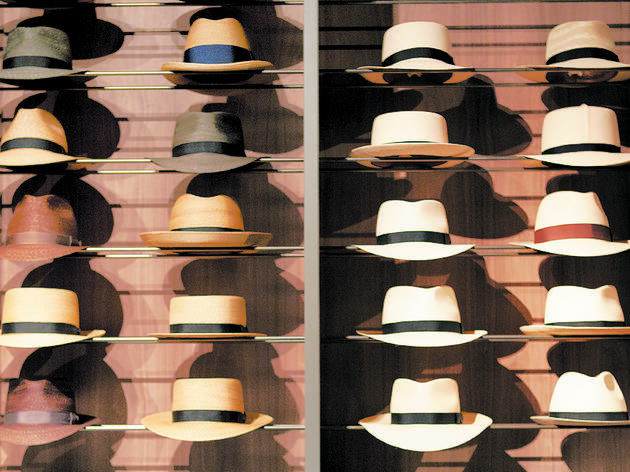 3/6
Photograph: Allison Williams
This shelving unit—which holds Panama hats and the pricier felt options—embodies the unspoken "look but don't touch" rule. While the shop is designed to make customers feel comfortable, everyone consults an employee to try on the hats.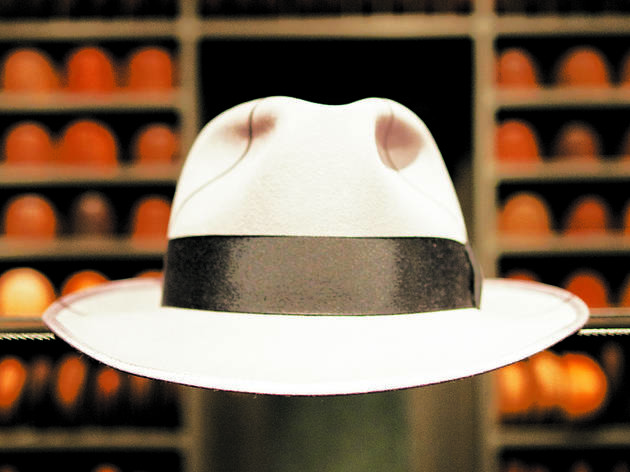 4/6
Photograph: Allison Williams
Among approximately 30 hat styles (including ten straws), one of the most popular is the Chicagoan. The timeless hat offers a moderate crown and rim, with a slightly wider ribbon. "So much is how you wear it," Thompson says. "You build the angle and tilt into it. You wear it for your style."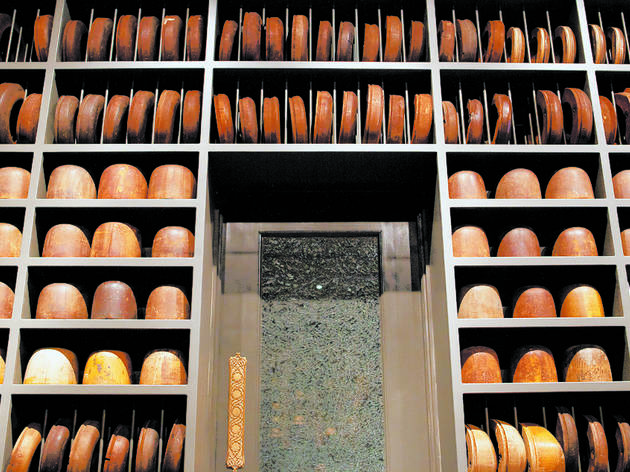 5/6
Photograph: Allison Williams
A view of wooden hat molds at the Optimo Hatmakers store in downtown Chicago.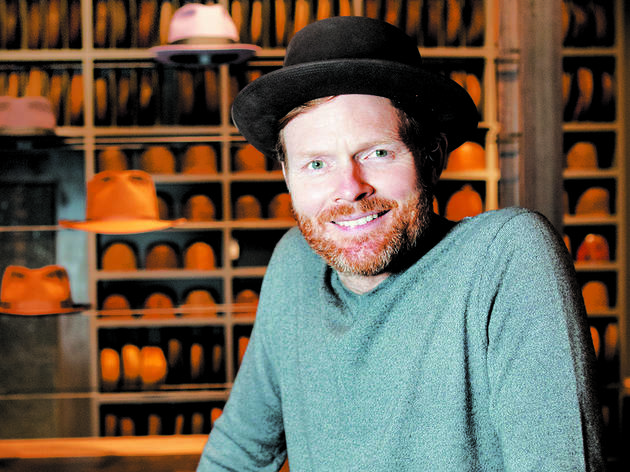 6/6
Photograph: Allison Williams
Optimo Hatmakers owner Graham Thompson in his downtown Chicago store.
If ever there were a perfect match between storefront and building, the Monadnock Building in the Loop and the just opened second outpost of Optimo Hats is it. The clean-lined late-19th-century building is home to yesteryear businesses: a shoe "hospital," a barbershop and, as of this month, Graham Thompson's shop, purveying high-end custom hats.
Thompson treated himself to his first fancy hat at Johnny's Hat Shop on the South Side at 16 years old. He moved from Chicago to Hawaii and Japan for college, but Thompson always returned to the shop on breaks to spend time with the owner, Johnny. Shortly after graduating, he learned Johnny was retiring. So enamored with the craft of hat making, Thompson bought the business. He moved the equipment to a nearby larger space in Beverly.
Thompson's shop has flourished in the past 16 years since its opening, thanks in no small part to generations of families of hat wearers, not to mention Optimo's outfitting the characters in Public Enemies. Ultimately, though, the successful business speaks to the integrity of the hats. Instead of hiring hat makers, Thompson handpicked a staff that values precision and detail above all else; among the ten-person team, staff backgrounds range from engineering and wine production to suit making at Oxford Clothes.
Five years ago, he expanded the Beverly location to meet the demand of growing business and, this month, he realizes a dream he's had for the last two years: opening a storefront downtown.
That's not all: If business goes as planned, Thompson has his sights set on opening additional locations around the world (Nashville, Miami and Japan, to name a few), each with specially designed hats catering to the city's style and history, such as panamas in Miami and rocker hats in Nashville.
Visit Optimo Hats at 320 S Dearborn St (312-922-2999).