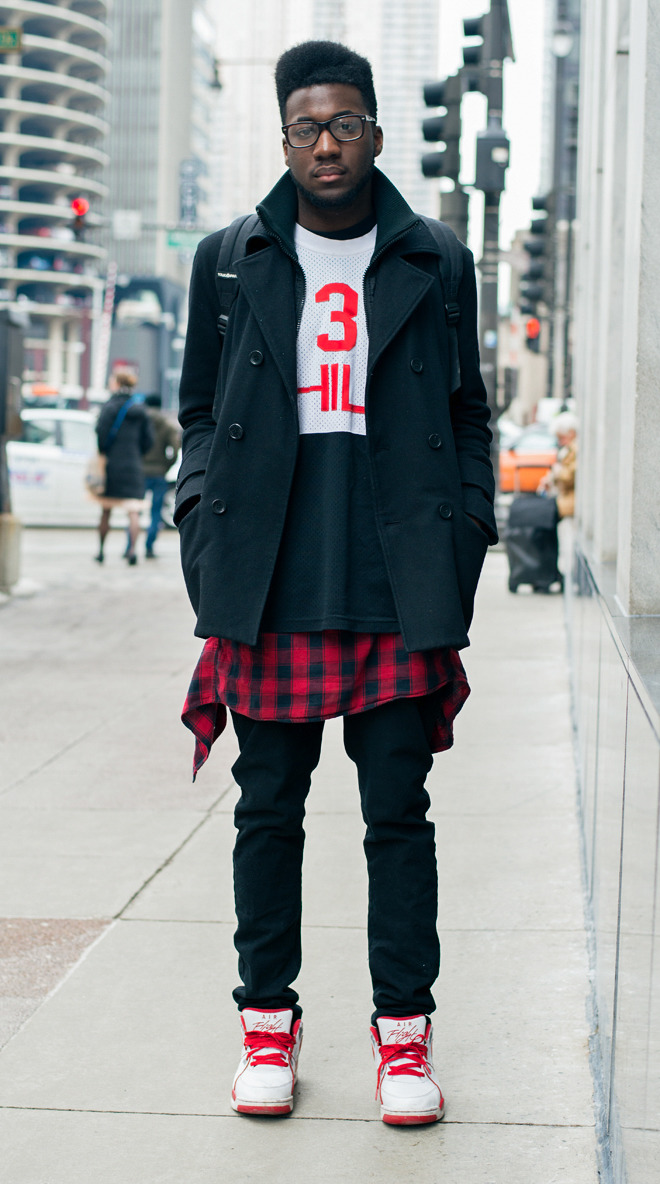 What are you up to?
I'm studying for my drama class. I've never been in a stage production in my life, so I'm wading in unfamiliar water. The idea of being on stage makes me nervous; I'm a shy person, always been quiet. Got it from my dad, who's quiet too. Jeez, the last time I even remember being angry was maybe three years ago.

What's your secret for staying even-keeled?
Just do stuff to keep your mind off of it. Usually I'll go home and make beats. I make stuff that's all over the place—dubstep, hip-hop, R&B. I try to do as many genres as I can. I call myself VisionaryTactic because, in school, I've always been a visual learner. So when I make music, there's always a visual playing in my mind as inspiration.
I love the high-top fade.
Cut it myself. Took a while. I was watching Fresh Prince one day and was inspired by Will's haircut.

Speaking of Fresh Prince—did you mourn the passing of Uncle Phil?
Yeah, I did feel sad. I felt the loss in my heart. He was everyone's uncle.

What's on your iPod right now?
CeCe Peniston's "Finally."

High-top fade, Fresh Prince, CeCe Peniston—you're really into the '90s.
Yeah, yeah. But my shoes, the Nike Air Flight 89, are actually from the '80s. Barely.