ReBuilding Exchange
The nonprofit organization showcases its new line of reclaimed wood furniture.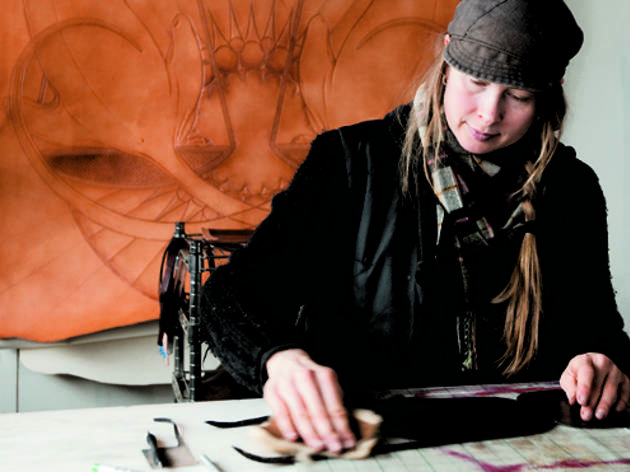 1/12
Photograph: Andrew Nawrocki
Leather worker Casey Gunschel is the first to participate in the pilot artist-in-residence program. She's using remnants from Horween Leather across the street for small pieces and Argentine leather for larger pieces to hand-carve and cut sellable goods like belts, iPad cases and bike bags.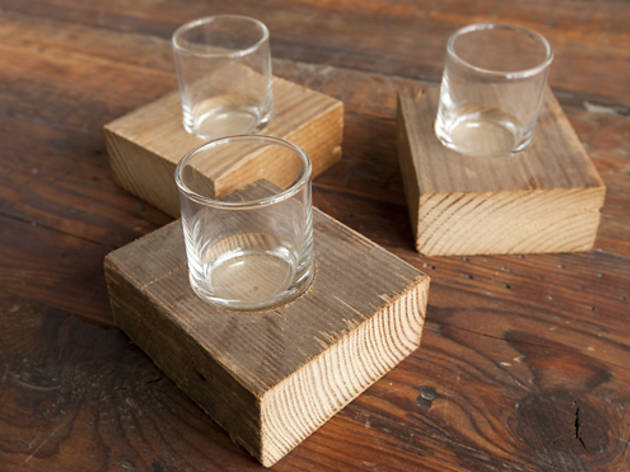 2/12
Photograph: Andrew Nawrocki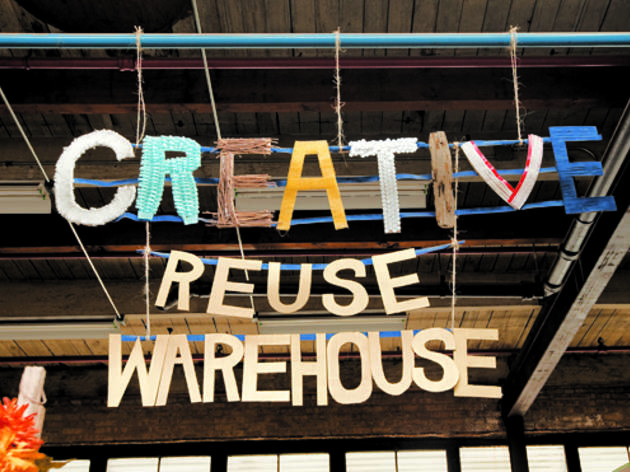 3/12
Photograph: Andrew Nawrocki
The nonprofit Creative Reuse Warehouse hosts a mini shop-in-shop, selling odds and ends like textiles, overstock books and typewriters to primarily artists, teachers and parents for creative educational projects.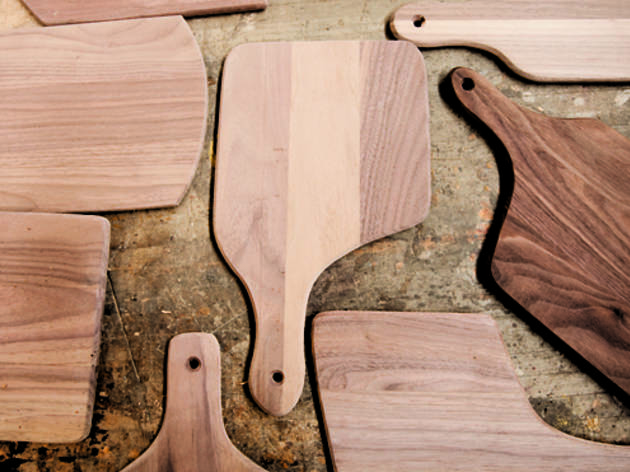 4/12
Photograph: Andrew Nawrocki
This cutting board is made froma recent donation of walnutwall paneling.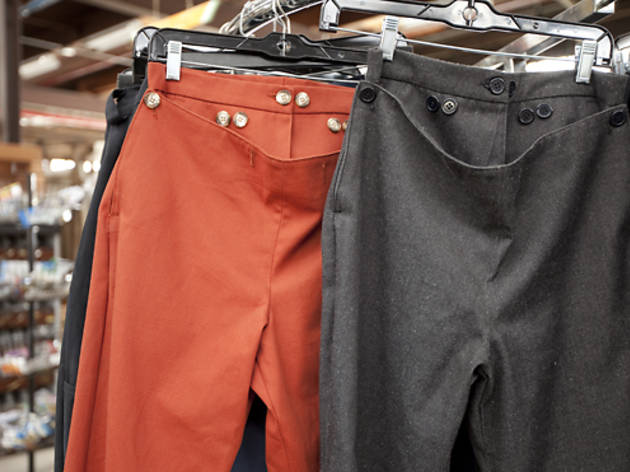 5/12
Photograph: Andrew Nawrocki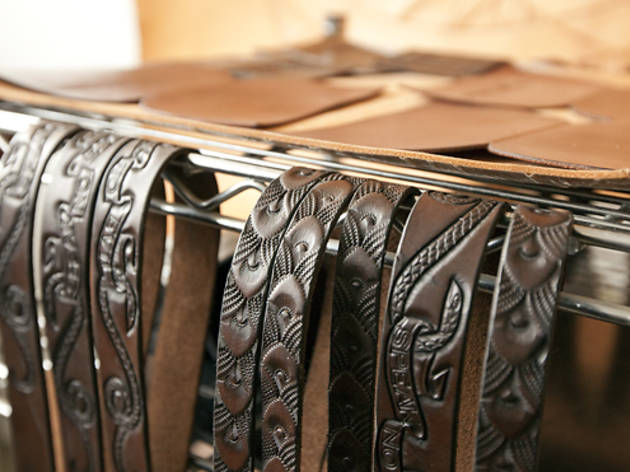 6/12
Photograph: Andrew Nawrocki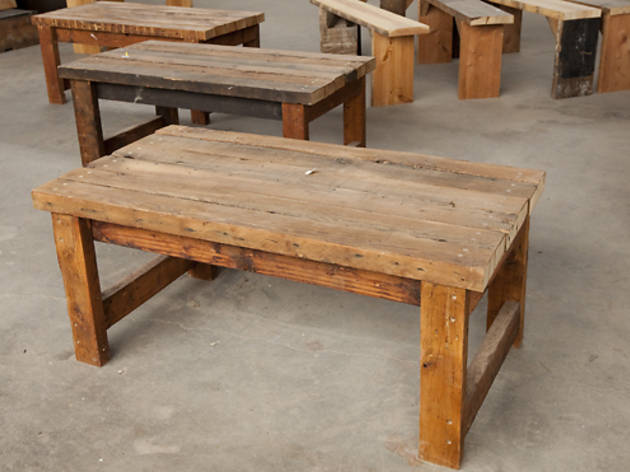 7/12
Photograph: Andrew Nawrocki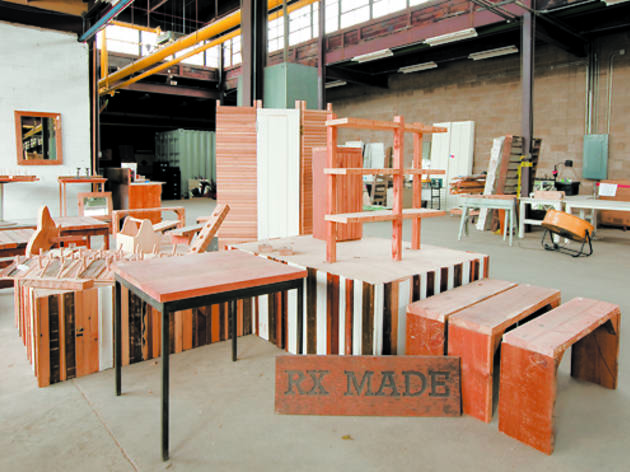 8/12
Photograph: Andrew Nawrocki
Main says the center plans to have three seasonal collections of furniture as well as three lines, all produced in house.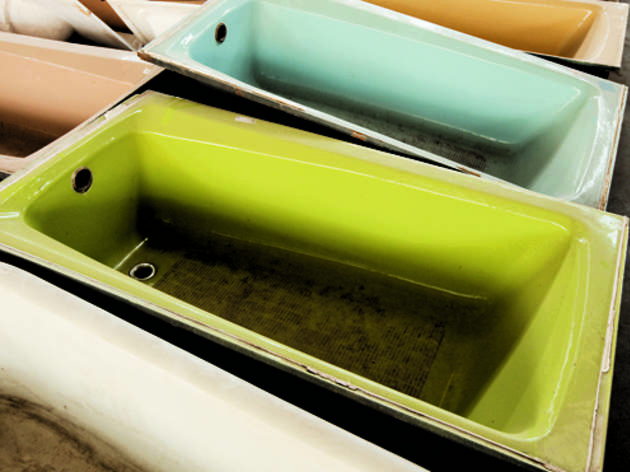 9/12
Photograph: Andrew Nawrocki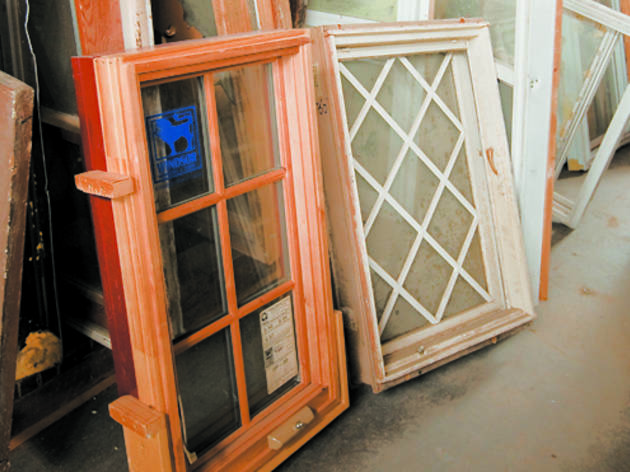 10/12
Photograph: Andrew Nawrocki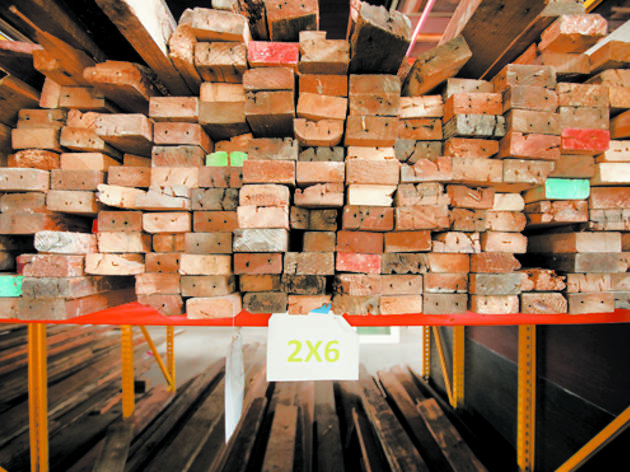 11/12
Photograph: Andrew Nawrocki
In addition to using donated wood from deconstructed buildings, it's looking to partner with organizations such as Horigan Urban Forest to use reclaimed urban lumber to get around some of the limitations that white pine (the wood it typically uses) presents.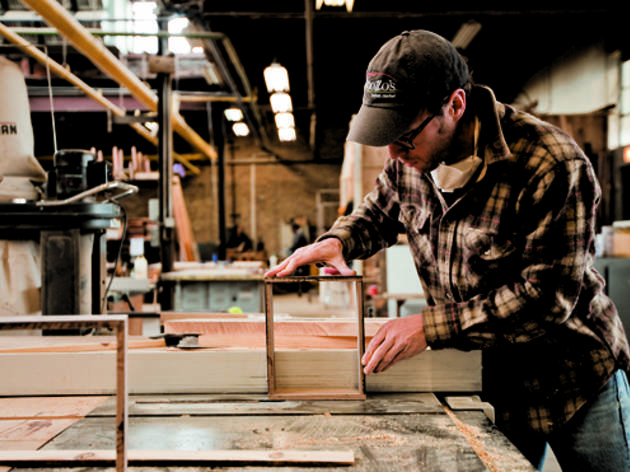 12/12
Photograph: Andrew Nawrocki
Despite the workshop full of saws and the infinite opportunities for splinters, for Cynthia Main, the biggest hazard of working at the ReBuilding Exchange, a nonprofit organization that deals in reclaimed, reusable building materials, is hoarding. As we walk through the stacks of lumber, leaning clusters of windows and doors, and colorful rows of bathtubs donated to the nonprofit organization, Main, director of education and special projects, stops to remove an on hold Post-it stuck to a garage door she thought she'd use. She then admits she has nowhere to store yet another door in her apartment.
The possibilities for reinvention by recycling everything from windowpanes and mirrors to floorboards donated to the ReBuilding Exchange from deconstructed residential and commercial buildings are endless. In addition to offering a wealth of workshop classes, this past fall, the ReBuilding Exchange launched a furniture line called RX Made. The rustic benches (starting at $25), dining ($600–$800) and coffee tables ($200–$250) and wood-framed mirrors ($40–$200) are made by the woodshop staff, members of the job-training program wherein students learn carpentry skills, and in the future, local designers who want to collaborate on RX Made collections.
Workshops and custom furniture are just a fraction of this nonprofit's function. To date, ReBuilding Exchange has saved 5,000 tons of material from being dumped into landfills. While the carpentry job-training program is evolving into an apprenticeship model, the four-year-old nonprofit recently launched a new job-training program focusing on building deconstruction. Considering the tax benefits the city offers residents who recycle their building materials, the organization determined deconstruction was the best use of its job training forthe underemployed.
Everything here is in the spirit of collaboration and partnerships. "This building has that magical 'we need this and right then somebody shows up with that' thing," Main says, laughing. From the workshop equipment it received from a torn-down Chicago Public Schools woodworking classroom to the steady supply of materials the Merchandise Mart hands over, there's certainly a pay-it-forward good karma in the air.
The ReBuilding Exchange is located at 2160 N Ashland Ave (773-252-2234).
---
Get TOC for iPad: Interact with TOC in a whole new way. Download our new app today for exclusive slideshows, videos, audio clips and more!