Ryan Babbitt at Tsubo
One TOC reader loves stylist Ryan Babbitt at Tsubo.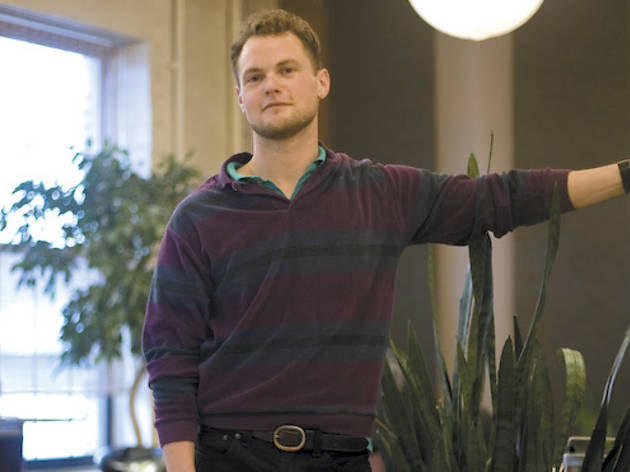 Street cred Disliking his solitary, desk-confined job as a graphic designer, Babbitt opted for cosmetology school in Michigan, a career change his 300–400 current clients surely appreciate. After moving to Chicago, he went from Ruby Room in Wicker Park to Roots Salon in Ukrainian Village to renting a chair seven months ago at Tsubo (a salon, fitness studio and spa where independent practitioners offer everything from haircuts to Reiki to back facials). While the 29-year-old is drawn to asymmetrical cuts and herbal coloring (he has aspirations of one day opening his own cutting and herbal-coloring salon), his approach is simple: "as much artistic approach as lifestyle approach." Translation: He considers his clients' lifestyles, along with what they want their hairstyle to say about them, to create the ideal cut. He also stresses the importance of being honest with clients about what's possible. "When someone hates their haircut, it's almost always a crisis of communication," Babbitt says. To hear him speak about his work is to understand the craft of haircutting in a new light: "It really is textile work. One of the things I feel stylists have as they grow into their career is they understand every person's hair is a different textile and every head is a different frame. I think of hair as fabric…. It's very enigmatic to me."
Why we love him "I was initially impressed by his gentle, observant nature and meticulous work," client Anna Kladzyk says. "Since then, our appointments have developed into collaborative experiences, in which the process is as beautiful as the result." About four years since their first appointment, when Kladzyk arrived with a half-shaved head, her hairstyles have matured with their relationship—evolving from a self-described "sophisticated lady-mullet" to Kim Cattrall's Mannequin look to her current long, thick-banged locks. Cuts by Babbitt at Tsubo (1821 W Hubbard St, 312-492-8490) start at $50 for men and $60 for women; color starts at $65 (rates are flexible depending on the request).