Sebastien Grey Clothiers opens within Halo [For Men]
Chicago men have another option for tailor-made shirts, suits and more thanks to Sebastien Grey Clothiers in Lincoln Park, the Loop and South Loop.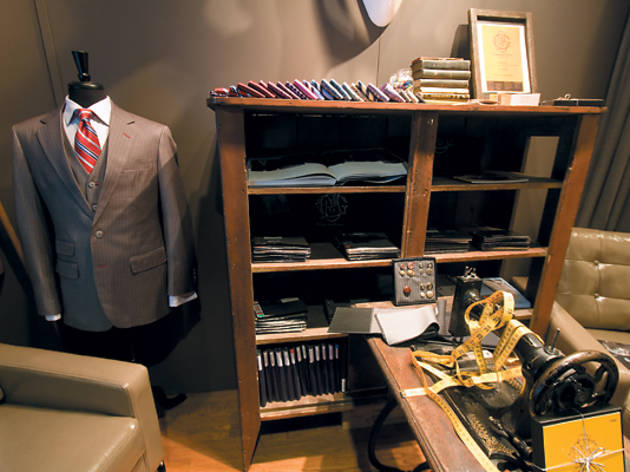 SUIT YOURSELF When it comes to finding well-fitting clothes, Chicago guys have plenty of options. Enter another one: Sebastien Grey Clothiers makes its debut in three Halo [For Men] salon locations—the Loop, South Loop and Lincoln Park. Taking over the spaces formerly occupied by Nicholas Joseph (who has consolidated his outposts and moved to one spot in River North), this new company relies on the talents of three tailors to create custom shirts, pants, vests, suits, overcoats and more. In addition to the clothes, the expert staff can offer tips on dry cleaning, suit storage, spot cleaning and the proper way to tie a tie. The shop takes walk-ins, or you can make an appointment. 645 W Diversey Pkwy; 70 W Madison St; 1351 S Michigan Ave (773-486-4646, sebastiengray.com).