Spa treatment | Magnetic facial therapy at Allyu
We're not talking kitchen refrigerator-type magnets.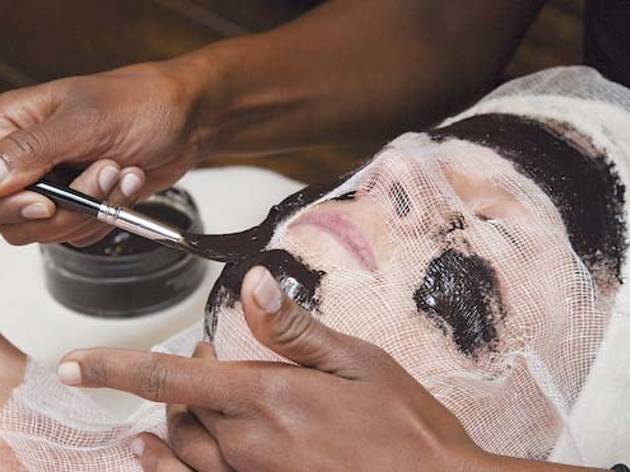 If you've spent time in Allyu spa's meditation area, you're familiar with the calming, centering effect of the dimly lit, semiprivate tented chamber. The spa's magnetic-therapy facial, which uses ilike's Magnetic Skin Therapy mask, takes that sensation of relief to the next level. As a warm stream of moist air hits my face and opens my pores, my aesthetician cleans up my skin with an apricot yogurt cream cleanser. After using a rose-hip exfoliator to slough off dead skin cells (amazingly, it smells like fresh-picked roses) and loosening up my muscles with a neck, shoulder and arm massage, she addresses my blemishes. Then on to the good part: She slathers my skin with a thick, black botanical-, vitamin- and fatty acid–enriched serum, which contains the magnetic lodestone special ingredient and feels like a thin layer of wet clay. (In other words, we're not talking refrigerator-type magnets here.) The magnetic mineral pushes the serum's ingredients deeper into my skin and is said to do everything from relieve inflammation and stimulate cell growth to increase blood circulation and oxygen to the tissue. At the very least, the mask has a calming effect (After the treatment, I notice my face bears no signs of typical post-facial redness). After leaving it on for a bit, she removes the product, touches me up with a toner and uses a rose moisturizer that leaves my face looking its dewiest ever. $125 for 75 minutes at Allyu spa, 600 W Chicago Ave (312-755-1313).