Spring Fashion 2011: Layers
Layered textures and patterns make for a surprising ensemble.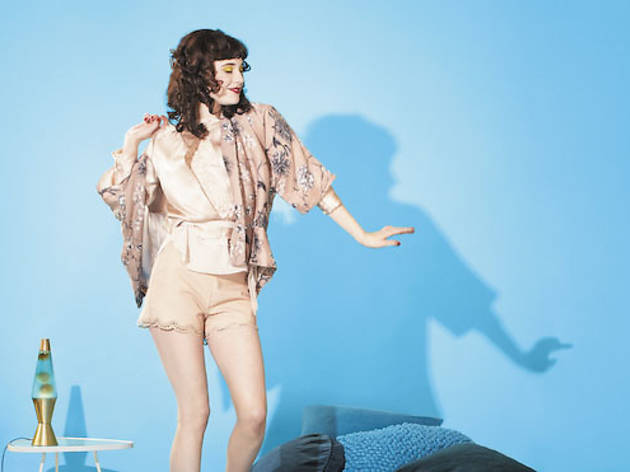 LAYER CAKE
Watch your outfit evolve as you strip away layers with the rising temps.
On Eve Kimono, $100 at Zara; lace cut edge shorts, $47, lace insert ruffle, $40, both at Akira; Pencey silk sweatshirt, $281 at Fix; sateen heels, $125 at Charles David.
On Kwesi Hyden Yoo knit sweater, $110 at Penelope's; Standard Issue striped sweater, $58, PF Flyer high-tops, $50, both at Akira; Gant by Michael Bastian pink canvas shorts, $175 at Bloomingdale's; Carlos Campos blazer, $270 at Trillium.