Style blogger questionnaire | Well Spent
Meet Brad Bennett, the creator of Well Spent.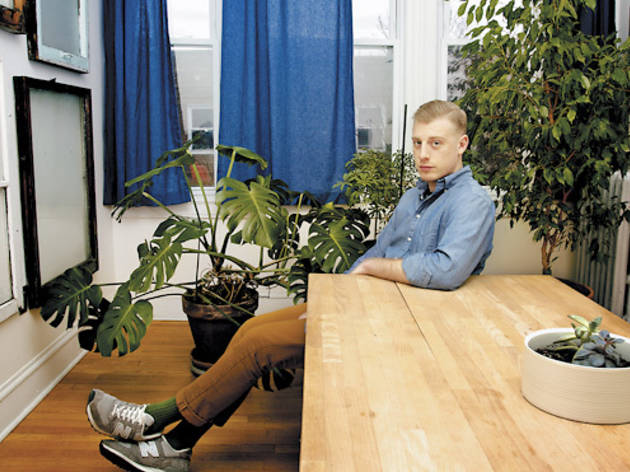 Year I started my blog April 2011
My first post It was about organic, color-grown (a.k.a. dye-free) canvas ties by the Hill-Side.
My day job It's Well Spent. I also do freelance marketing and strategy for a handful of U.S.-made menswear brands.
Why my blog is popular It has a very specific focus: attractive, (relatively) affordable clothes that are made in first-world/non-sweatshop conditions (mainly in the USA). It's the only menswear site where every single product posted is guaranteed to have something good (read: eco or ethical) about it.
My favorite post Last year, I did a bunch of studio and workspace visits for a series called "The Makers," which I'm still quite fond of. I'm also a big fan of the monthly "Instead of Rent" features [about items worth spending your rent money on].
The celebrity I want to read my blog Barack Obama. Less because I care about how he dresses, and more because I would hope it would inspire him to bring some jobs back to the U.S.
Best reader comment A reader left a comment complaining about the price of a pair of pants I posted on the site. The designer of the pants then responded (totally unprompted by me), and gave a very thorough and respectful breakdown of their cost. She actually wound up sending the commenter a pair for free. Pretty amazing.
Other blogs I read Valetmag.com, ArchivalClothing.com, SecretForts.com, Wax-Wane.com, Four-Pins.com
Trend I wish would go away Square-toed shoes. Jeans with embellished, flapped or embroidered pockets. Button-up shirts with gothic or tribal images screen-printed on them. Beanies in the summer. TOMS in the winter. I could go on….
Current trend I'm excited about The triumphant return of sneakers. Wing tips and boots are great and all but nowhere near as comfortable as a pair of New Balances.
My top three must-have products My U.S.-made Danner hiking boots. They're great for traversing the snow and ice. My U.S.-made, vintage Levis jean jacket; it's great on its own or as a layer. And my made-in-Denmark sweaters from S.N.S. Herning, which are the thickest and warmest sweaters I've ever owned.