Swirlgear | Chicago designer spotlight
Lacie Whyte makes running apparel stylish.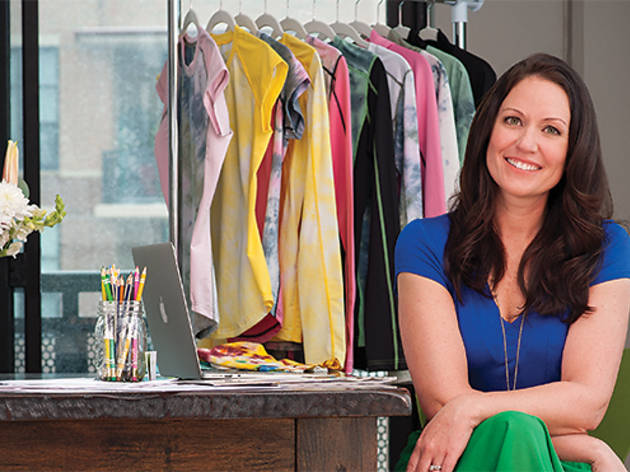 What it is Women's running apparel line, Swirlgear, by Lacie Whyte
Who she is A few years ago, Whyte wasn't a designer. She was an avid runner who recognized a lack of well-designed, colorful women's running apparel on the market. Despite the fact that her hands were full with a three-year-old and a full-time job at the time, the ambitious Glen Ellyn native started the first iteration of Swirlgear in 2007. She learned everything from sourcing manufacturers to choosing fabrics and finding distributors by trial and error. "I knew one hundred percent that this was what I wanted to do, and I learned the ropes the hard way," she says. The line took off, selling in about 30 retail locations, at which point Whyte opted to take a step back (in 2009) and seek out a business partner to help expand the line. Eventually finding her match across the country in Orange County, California, she designed a new collection and recently relaunched the brand.
What she makes Moisture-wicking cap-sleeve and long-sleeve shirts ($49–$54), jackets, hoodies ($68) and shorts ($36) are available in bold colors and the signature tie-dye-esque spray dye (the design is the origin of the name Swirlgear). Responding to the resounding requests she heard from female runners at races and expos, Whyte creates designs that are extra-long in the body and sleeves. Thoughtful details like reflective fabric, breathable vents, hidden ponytail openings and the runner's favorite, a thumb hole, make for particularly practical workout gear. Look for a new collection twice a year.
Where to get it Swirlgear.com and specialty shops, including Uncle Dan's (3551 N Southport Ave, 773-348-5800), starting April 1