The neighborhoods to buy property in now
Realtors predict which 'hoods will be the next Logan Square.
A Michelin-starred tavern. Two new coffee/whiskey cafés. A tiny cocktail bar owned by Charlie Trotter's former executive chef. A new office for Pitchfork. If Logan Square gets any hipper, it just might combust into a limited-edition screen-printed cloud of waxed mustaches, Ray-Bans and vintage paperbacks. Those who bought real estate in Logan Square a decade ago—back when the tree-lined 'hood was marred with graffiti-clad graystones and mother-in-lawed single-family-homes —were the pioneers of a new frontier. And now that the economy is recovering and the hipsters have spoken, those pioneers are cashing in.
So where are the new new frontiers? We asked a handful of real-estate specialists to examine the evidence and give you the early heads up.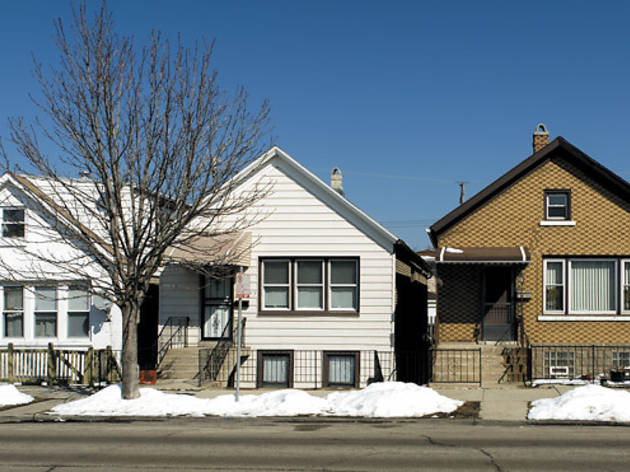 Control 'hood Logan Square
Number of 2-bedroom condos sold in past six months 50
Average price of 2-bedroom condo $214,520 list; $204,691 sale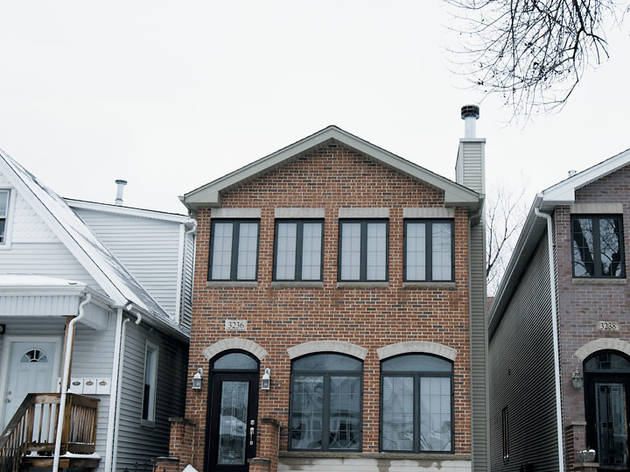 Neighborhood | Avondale
Number of 2-bedroom condos sold in past six months 32
Average price of 2-bedroom condo $138,187 list; $130,689 sale
Advantages Multiple public-transit options (Blue Line, several bus routes); both big-box and mom-and-pop shopping; easy bike-commute access to downtown via Elston Avenue or Milwaukee Avenue; easy access to expressway; diverse housing stock of single-family homes, two-flats, and tear-downs to make way for new construction
Disadvantages Not enough green space (only two parks); transportation-heavy epicenter can feel busy and lacks tree-lined charm
Frontier-worthiness "A lot of it is geography," says Lee Diamond of Big Shoulders Realty. "If you look at…neighborhoods of interest right now, [Avondale] is surrounded by them: Logan Square below it, North Center on one side, Irving Park to its north. Avondale's got everything that would help propel it into [the same] echelon."
A local says "My husband and I were shocked to find that a gorgeously renovated, three-floor home in Avondale was way cheaper than a much smaller condo in Logan Square. Now we have a huge backyard and we're super close to the Belmont Blue Line stop. Avondale's full of hidden gems like the JoongBoo Korean market and Los Potrillos, the Mexican grocery right around the corner that sells the best fresh tacos in Chicago."— Lara Levitan, 34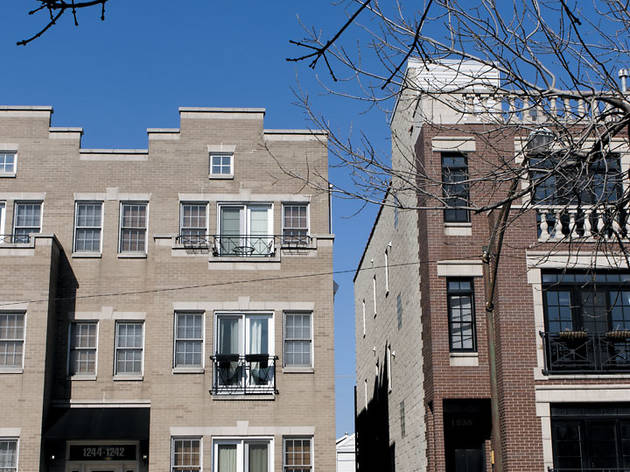 Neighborhood | Grand Avenue Corridor
Number of 2-bedroom condos sold in past six months 9
Average price of 2-bedroom condo $263,289 list; $253,056 sale
Advantages Close to Randolph Street restaurants; easy access to public transportation (Blue Line, multiple bus routes); quick bike trip to the Loop; home to time-honored Italian bakeries and restaurants
Disadvantages Lacks green space; neighborhood butts up against the noisy above-ground El tracks on Lake Street to the south
Frontier-worthiness Grand's close-to-downtown location and charm, including "a lot of vintage storefronts," may make the area desirable to young people looking to buy, says Ryan Huyler of Coldwell Banker.
A local says "I have been living in the Grand Avenue Corridor, more or less, since I moved to the city ten years ago. It has been wonderful to see it evolve. The side streets are wide and quiet with mature trees and beautiful old three-flats. Not more than a couple blocks away are plenty of restaurants, bars and boutiques that give the neighborhood some flavor."—Karen Lewis, 36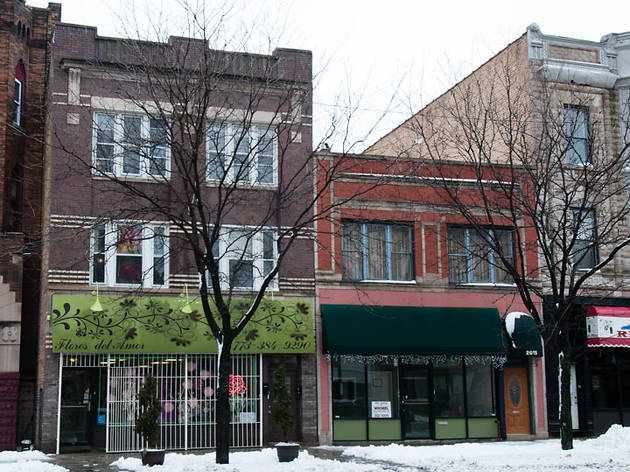 Neighborhood | Humboldt Park
Number of 2-bedroom condos sold in past six months 59
Average price of 2-bedroom condo $198,274 list; $160,697 sale
Advantages Close to multiple bus routes; close to restaurants and bars along Division; multi-amenity park in center (Humboldt Park)
Disadvantages Still known as a crime-heavy area (2,412 crimes were reported in the 'hood in the past 90 days, compared to 2,348 on the Near North Side and 1,887 in West Town, according to CPD statistics); traffic-heavy cross streets such as North Avenue
Frontier-worthiness Doug Breaker, president and CEO of data-centric homebuyers' website HomeFinder.com, pulled 2012 home-sales data and found the Chicago average was $131 per square foot, with an average monthly increase of $2 per square foot. Humboldt Park came in at just $61 per square foot—but had increased at the monthly rate of $4.50 per square foot. "That increase, combined with demographic information and other factors — close proximity to public transportation, restaurants—made us say, Wow. This is a place with all the right ingredients for growth," Breaker says. "Its population is earning a reasonable amount of money…and the average age [of residents] is pretty young. It's emerging as a hip, cool neighborhood."
A local says "Last fall, my wife and I bought a single-family home [in Humboldt]. The park is enormous and beautiful; my son and I practically live there spring to fall. And this is a truly diverse community, which is a priority for our family."—Jeffrey Brennan, 32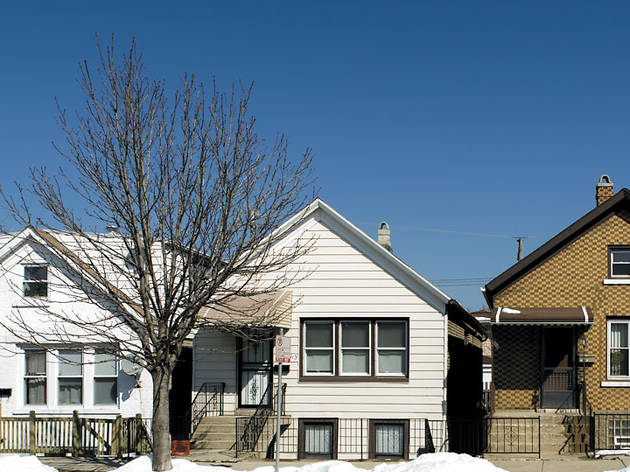 Neighborhood | Bridgeport
Number of 2-bedroom condos sold in past six months 5
Average price of 2-bedroom condo $197,969 list; $141,700 sale
Advantages Close to public transportation (Orange Line, multiple bus routes); home to 20-acre McGuane Park; easy access to downtown and expressways; emerging artists' community
Disadvantages Many homes lack front yards and are narrow with small bedrooms.
Frontier-worthiness As prices begin to rise in Logan Square, says LivingRoom Realty's Elizabeth Dudek, "people are starting to look in different areas and ask, 'What do you think of Bridgeport?' The energy driven by the artist community is expanding and making the neighborhood more approachable."
A local says "In 2011, I ventured to the [near] South Side and bought a 1950s raised ranch in Bridgeport. I love my backyard. I also like feeling like a member of the community, working with a diverse group of neighbors to continually improve the space around us. Art is abundant, and Palmisano Park, my favorite place maybe in all of Chicago, is just a hop and a skip away."—Samantha Mattone, 32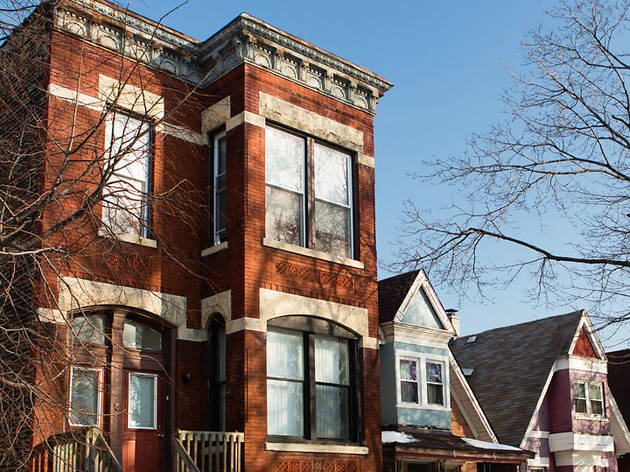 Neighborhood | Tri-Taylor
Number of 2-bedroom condos sold in past six months 7
Average price of 2-bedroom condo $92,022 list; $84,583 sale
(triangle bound by Congress Parkway to the north, Ogden Avenue to the east, Metra tracks to the west)
Advantages Close to public transportation (Blue Line, multiple bus routes), restaurants galore (Little Italy, Greektown, University Village), downtown and the medical district
Disadvantages Small neighborhood with limited housing options
Frontier-worthiness The 'hood is poised to grow: "The average age is 29.5 and households with kids are at 58 percent," Breaker says, adding that the area's drastic price increase of $10 per square foot each month in 2012 is a clue that it's on the verge of exploding. But right now? "The numbers show you can buy a lot of condo for the money," he advises.
A local says "Tri-Taylor is this quaint little corner of the city that's still connected to old Italian tradition. My wife's grandmother got her wedding cake from Ferrara Bakery, which is still on the corner of Taylor and Ogden. Also, the area is starting to form a real community. Another resident just organized the renovation of Claremont Park—got a lot of folks involved, secured private fund-raising and some public funds. It has a new playground and a dog park."—Sagar Gokhale, 36