Vile & Valiant opens in West Town
West Town gets a new edgy clothing and accessories boutique for men and women.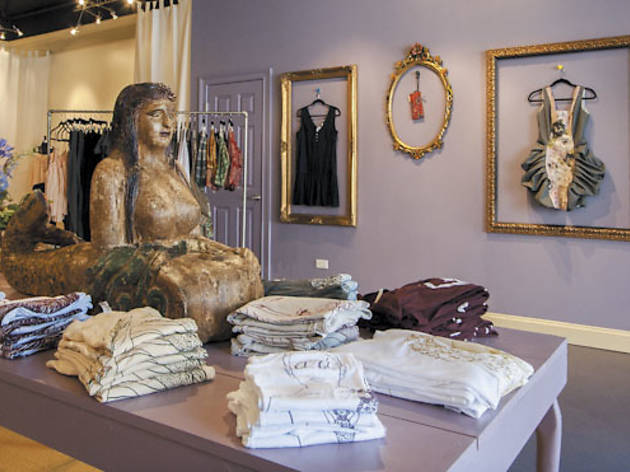 Vile & Valiant "Our philosophy is it doesn't matter how you want to express yourself, be proud of it," says co-owner Mark Millar of his new men's and women's boutique. How does that translate in Millar and girlfriend Mariel Westermeyer's West Town shop? Steampunk-style Sweet Hayseed wigs, organic and unisex Monkey Genes jeans, James Anthony men's tees silk screened with classic paintings, vintage-inspired Alexandra Grecco dresses and repurposed vintage jewelry by Halo Jones. In other words, edgy and eclectic. 1359 W Grand Ave (312-972-2071, vileandvaliant.com).