Where to donate used clothing in Chicago
Feeling generous? Donate your used goods to these Chicago organizations.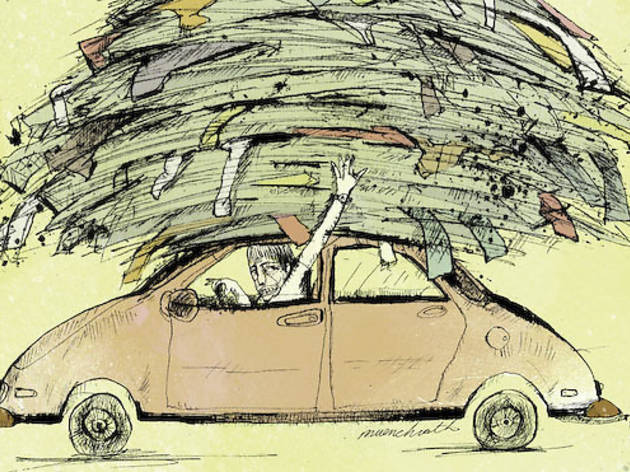 The Brown Elephant
Accepted donations Men and women's clothing, furniture, miscellaneous housewares
Where the money goes Funds services for gay, lesbian, bisexual and transgender people who are uninsured or underinsured
Locations 3651 N Halsted St (773-549-5943); 5404 N Clark St (773-271-9382); 217 Harrison St, Oak Park (708-445-0612, howardbrown.org)
The White Elephant
Accepted donations Designer clothes, housewares, furniture, books, musical instruments, jewelry, china and silver, toys, art and bikes
Where the money goes Children's Memorial Hospital
Locations 2380 N Lincoln Ave (773-883-6184, childrensmemorial.org)
US Again
Accepted donations Gently used clothing and shoes
Where the money goes USAgain is a for-profit organization that takes unwanted textiles and resells them to thrift stores, wholesalers and textiles recyclers. The sales help generate revenue for businesses and non-profits.
Locations The bright green donation bins can be found all over the greater Chicago area; enter your zipcode at usagain.com to find the nearest location.
Avenues to Independence Thrift Shoppe
Accepted donations Men's, women's and children's clothing, housewares, shoes, china, small appliances, books and toys
Where the money goes Avenues to Independence, an org that provides jobs and community living programs to adults in the Chicago area with developmental disabilities such as Down syndrome and cerebral palsy
Locations 7710 W Touhy Ave (773-631-6230, avenuestoindependence.org)
2nd Chance Shop
Accepted donations Vintage jewelry, art, antiques, collectibles, designer clothes and purses, small furniture, crystal, glass, CDs and books
Where the money goes Animal Care League shelter, a nonprofit org that takes in homeless cats and dogs and provides them with food, shelter and medical attention until they're adopted
Locations 808 Harrison St, Oak Park (708-383-9660, animalcareleague.org)
Goodwill
Accepted donations Men's, women's and children's clothing, housewares, electronics, furniture and cars
Where the money goes Programs that offer customized job training, employment placement and services to those with disabilities, lack of education or who face employment challenges
Locations Donation centers and retail stores are around the city and suburbs, goodwill.org