Wine crate wall at Davanti Enoteca
Time Out Chicago shows you how to recreate the wine crate walls on display at Davanti Enoteca.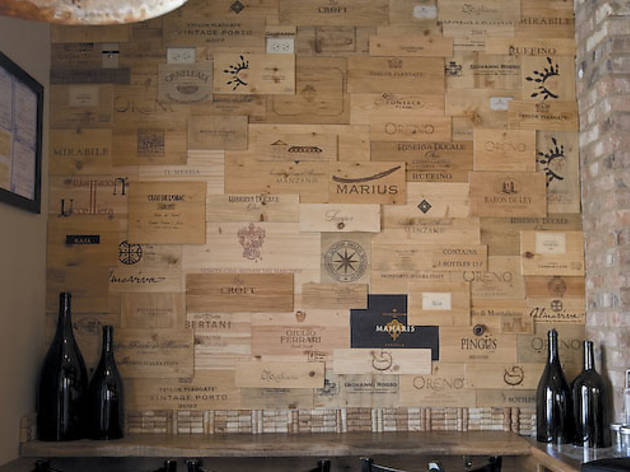 If only packing boxes were as attractive as wooden wine crates, we could all take cues from the folks behind Davanti Enoteca (1359 W Taylor St, 312-226-5550). "The whole idea came about when we were getting deliveries on some of the wines while we were still doing the buildout," says Dan Myer, Director of Purchasing. "The boss had the idea that it'd be cool if we took some of the boxes apart and put them on the wall as a design element." The two walls covered with logo-adorned wine box panels perfectly set the scene in this wine bar/restaurant, where diners can also purchase bottles of vino from the back of the room. How to replicate the look at your home bar: Ask a liquor store like Binny's to save boxes for you. Or hit up Myer's no-longer-secret source, winepine.com, run by a gentleman in upstate New York who sells wine boxes from various sources as well as custom-made crates. Nail the panels into the wall or mount them with glue and you're good to go.