Best gym swimming pool: Holmes Place
The stainless-steel swimming pool at Holmes Place makes swimmers swoon.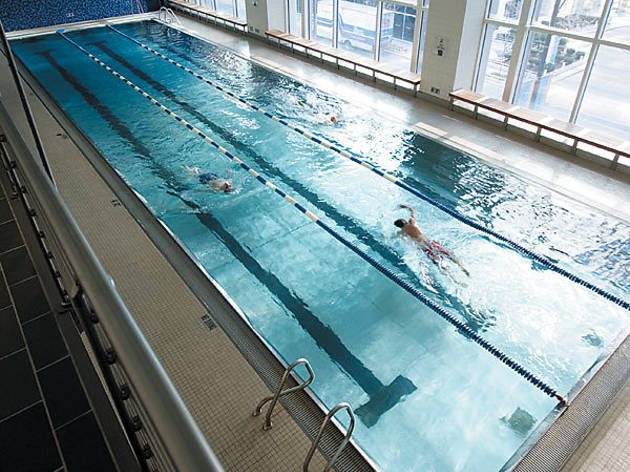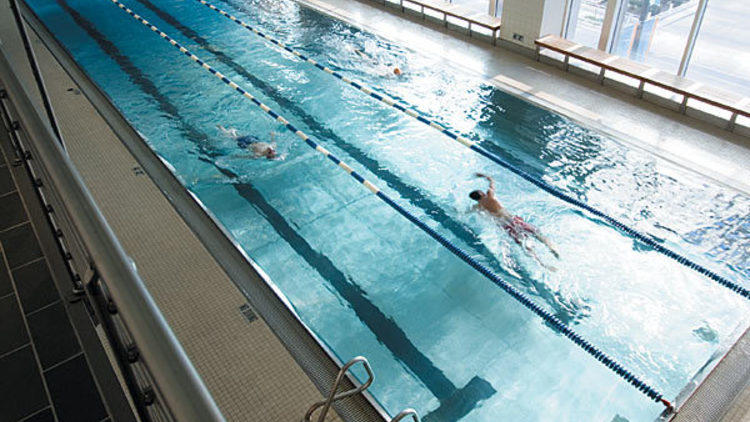 This stainless-steel, infinity-edge beauty could turn even nonswimmers into backstroking fiends. The ozone-filtered water (translation: You don't have to worry about nasty chlorine dying your hair green and sucking the moisture out of your skin) stays at a warm 78–82 degrees. And, at a substantial 25 yards long, the pool doesn't make you do flip turns every five seconds. But best of all, once you're done with your laps, a bubbling hot tub and generously sized steam room and sauna sit just a few feet away.