Chicago's hottest trainer | Q&A
TOC readers pick Emily Hutchins as Chicago's hottest trainer.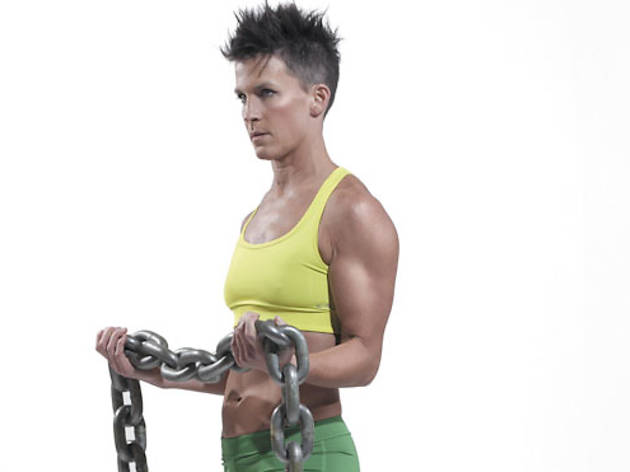 In our recent Fitness Issue (TOC 409/410), we asked you to vote for the city's hottest trainer. The results are in, and the winner is Emily Hutchins from On Your Mark Coaching + Training (1101 W Monroe St, suite A, 312-733-9330).
Congrats on the win!
Thanks! I'm definitely surprised. This is a little out of my comfort zone, but that's okay. I'm really excited about it.
You must have a big following.
I do have a strong following and a loyal group of people that definitely support us at On Your Mark. It's rewarding in itself to have that many people who believe in you. It boils down to not what you look like, but the craft you provide to people.
I don't know, your arms look really good in that picture.
I have to thank my mom and dad for that!
Your fitness tip in the Fitness Issue was about a proper warm-up. What's a typical warm-up for you?
Our warm-ups are functional, so we integrate movement into stretching patterns. You want to allow your muscle groups to turn on and fire, but also get a stretch from them in order to prep them for movement. If you're just statically holding a muscle, that can put a muscle to sleep after too long.
One of your fans said you guys laugh nonstop throughout the workouts. What's so funny?
You know, you get to know people and you become close to clients. …You just make it fun and enjoyable. We talk about all kinds of things; it's not always about fitness. I just interact with people and make them feel comfortable. A workout shouldn't be miserable.