Due for a comeback: ThighMaster
After a random thrift store find, Heather Shouse now has an ambitious plan to use the ThighMaster on a daily basis to whip her inner legs into shape.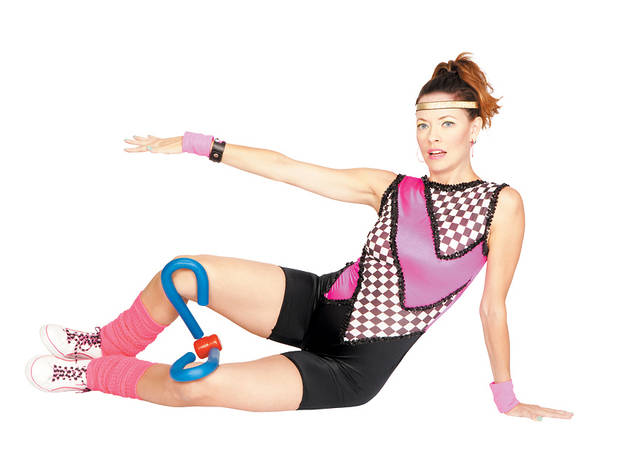 1/3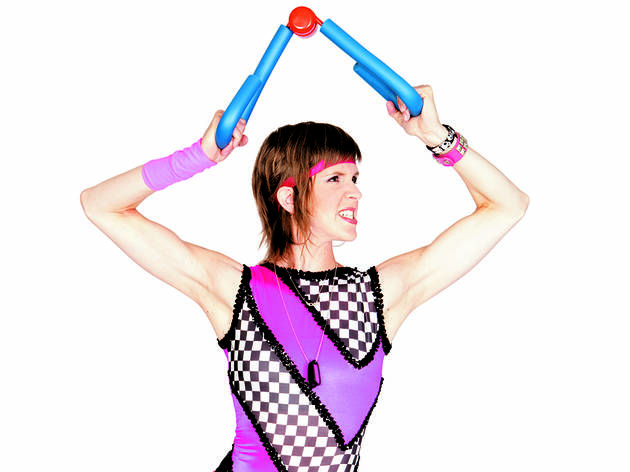 2/3
3/3
"I used to do aerobics until I dropped, then I found ThighMaster™." No truer words have ever been said, Suzanne Somers. But yet, how quickly we forget. When "the hot one" from Three's Company graced our television screens in 1991 with the ad for her aerobics replacement, she riled up hormonal little brothers everywhere with her squeeze-and-release technique from the comfort of her own couch. Flabby-thighed moms raced to their landlines to order the $20 solution, gobbling up the endorsement of "Dr. Herbert L. Gould" (who, it turns out, is not a paid actor but an ophthalmologist in New York; eh, qualified, schmalified). Two weeks later the squishy blue butterfly arrived in the mail, followed by three events, in this order: coming home from school to the sheer embarrassment of my mother lying on the living-room floor spread-eagle, pumping the thing open and closed with reckless abandon; Mom shooting the ThighMaster across the room because it's spring-loaded like a military-grade booby trap; Mom promptly retiring the ThighMaster to the cedar closet, where it sat alongside her gravity boots and a Sweatin' to the Oldies VHS tape, making one final appearance at a moving sale in the mid-'90s where it sold for one full dollar. Recently, I beat that deal when I came across an original ThighMaster at an Aspen thrift store for a quarter. My friend and I bought it as a joke, a prop of sorts for our ridiculously dated rental house, something we pulled out to incorporate into drunken dance moves when the party inevitably came back to our place each night. Well, the joke was on us. We left Aspen with thighs afire, with a newfound respect for Ms. Somers and with an ambitious plan to use the ThighMaster on a daily basis to whip our inner legs into shape. Now, I don't have detailed "Before" photos for comparison, but there's definitely some toning going on. So I'm sticking with the routine for now, and in the meantime I'm scouring garage sales for Suzanne's FaceMaster, even if Dr. Gould wouldn't endorse the thing with a ten-foot pole.