Flywheel Sports opens in the Gold Coast
A New York-based cycling studio opens in Chicago.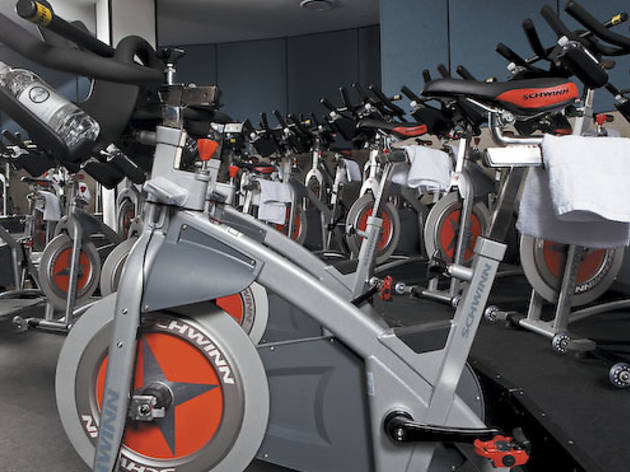 FLYWHEEL SPORTS We're breathless just thinking about the intense classes that lie ahead at this New York–based indoor cycling studio. The 45-bike space comes equipped with customized Schwinn bikes that allow students to track their progress—from calories burned to resistance to revolutions per minute. Race your classmates by following other students' stats on TV monitors at the front of the room (you have the option to hide your stats, too). The cost of a single class is steep—starting at $25 per session and going as low as $20 with a 20-class pack—but includes a free rental of clip-in shoes, unlimited bottled water and towels. Doors officially open to the public August 10, but we're jumping the gun with a special class just for TOC readers Tuesday 2 at 6pm. Enter to win a spot at timeoutchicago.com/flywheel. $160 for unlimited monthly pass. 710 N State St (312-624-8485, flywheelsports.com).