Heads up! We're working hard to be accurate – but these are unusual times, so please always check before heading out.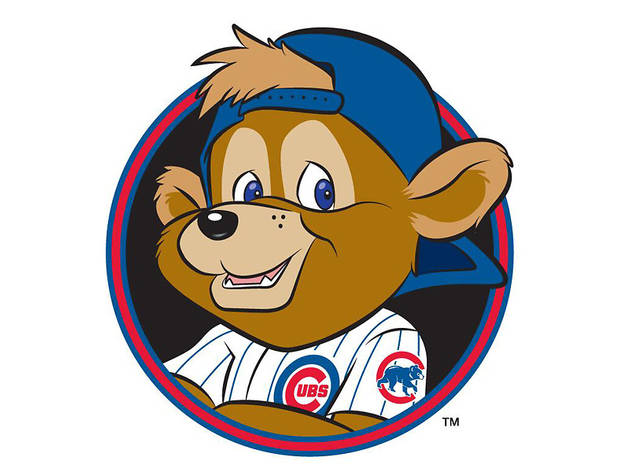 1/10
Clark the CubYou just know the board meeting about which direction his baseball cap should face took no less than five hours.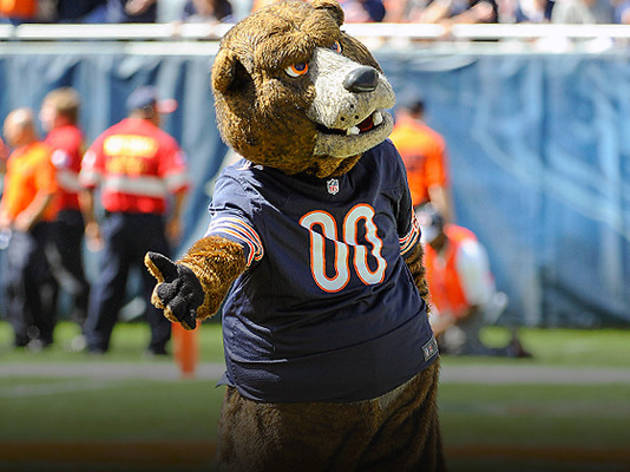 2/10
Staley Da Bear, Chicago BearsBefore we jump all over the Cubs, let's take a moment to remember our city's other ridiculous anthropomorphic sports animals. Here is gap-toothed Staley, hitching a ride to Ogilvie Station, so he can drag his ass back to Fox Lake, even though he tells everyone he lives in "Chicago," while drinking a can of Old Style and loudly arguing how the Bears should dump Cutler and trade everything for Kirk Cousins. Also, don't forget whatever the hell this thing is.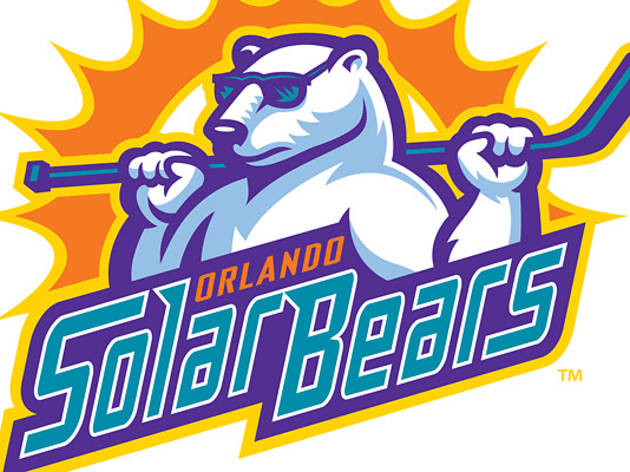 3/10
Shades, Orlando Solar BearsThe greatest real-life example of The Simpsons' Poochie.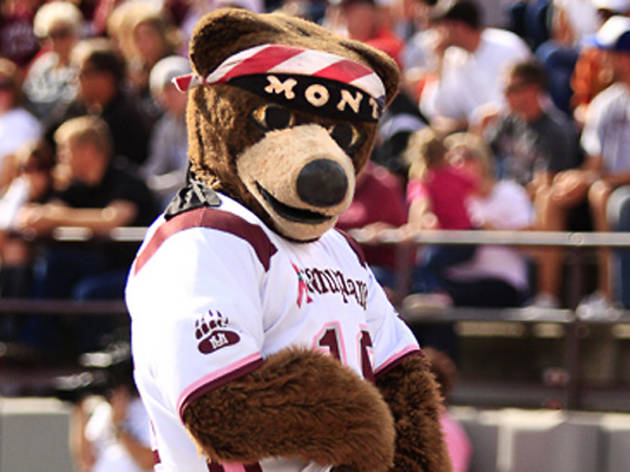 4/10
Monte, University of MontanaWhy do I get the feeling this thing is going to preach to me about the sanctity of marriage?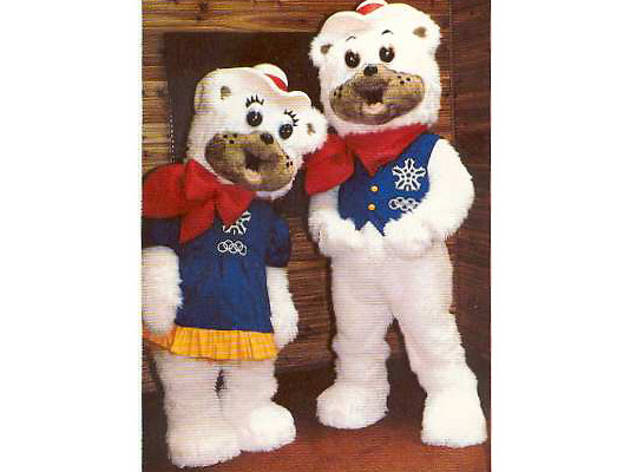 5/10
Hidy and Howdy, Calgary Winter OlympicsWhen your aunt's chintz shelf comes to life in your nightmares.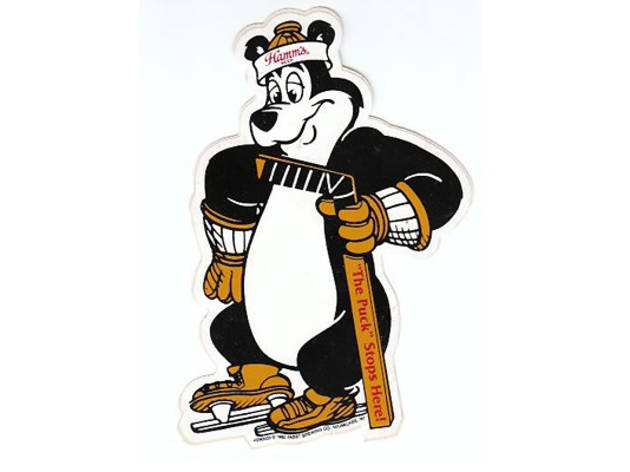 6/10
Hamm's Beer BearThe Cubs drive their fanbase to drinking. But not all that long ago, having a cute inebriated animal to sell alcohol to kids was as common as dying in your 40s from heart disease. We all suspect the guys inside mascot suits are sinking their depression in cheap brewski. Hamm's had the eggs to outwardly base its entire brand around that.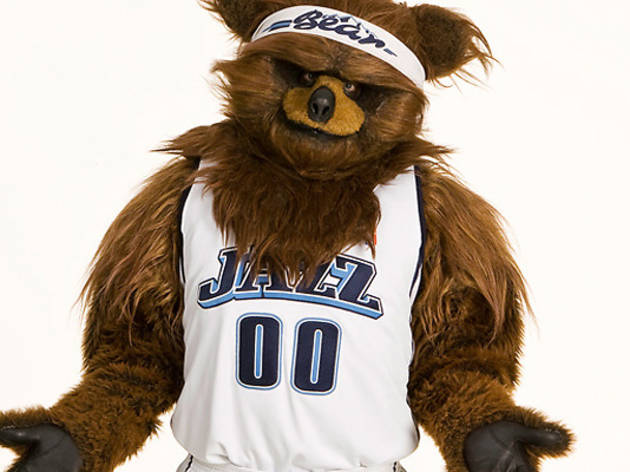 7/10
Utah Jazz BearThing looks like a something out of a foreign Teen Wolf knock-off.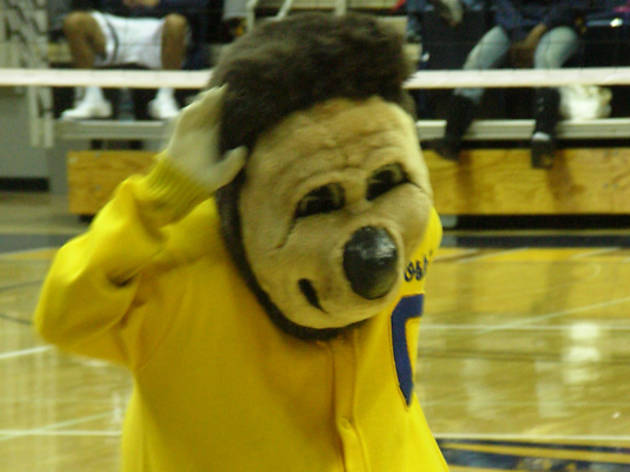 8/10
Oski, University of California, BerkeleyMascots are not supposed to age. This Cal costume looks like a retiree, the lone surviving member of the Rock-afire Explosion. Still, there's a bit of a Bobby Knight vibe to him. It seems like that cardigan is full of Werther's Originals, but one missed D assignment and the thing flips out and throws a chair at a freshman's head.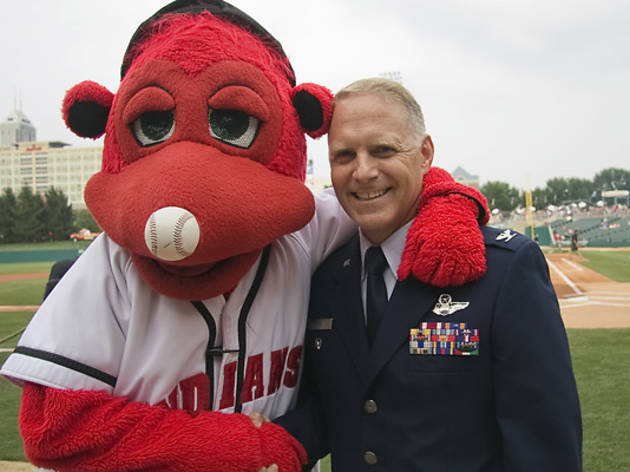 9/10
Rowdie Bear, Indianapolis Indians"Well, fellas, we can't have a cartoon Indian." "Native American, Dale." "Right, Native American, of course." "Have you seen all the shit the Redskins are catching?" "And Cleveland. We don't want to be seen as racist." "Well, not that racist." "But we're still gonna give the thing bloodshot red skin and make him look drunker than a frat boy on a Friday." "Dude, of course. We are called the Indians."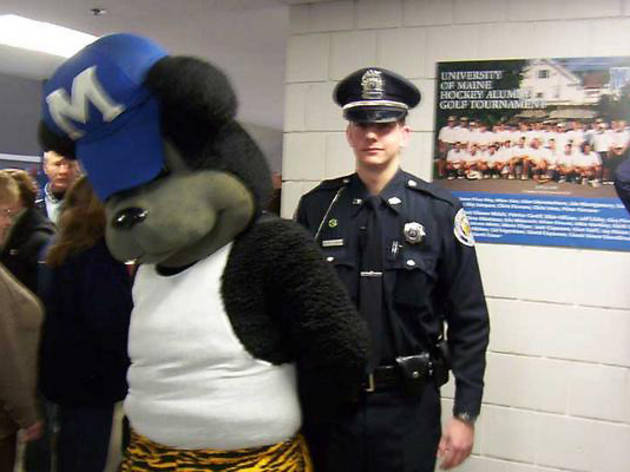 10/10
Bananas the Bear, University of MaineThere's a lot to live up to with the name "Bananas." Making rabbit ears behind the opposing coach. Spilling popcorn on fans in the stands. Getting arrested for indecent exposure in a wife beater. Almost as disturbing as this.
Is Clark the Cub one of the worst bear mascots of all time? (SLIDE SHOW)
Today the Chicago Cubs unveiled their new mascot, Clark. He's pretty stupid. But where does he rank amongst the all-time worst and creepiest bear mascots?2
All press is good press, right? Even if the internet is taking your adorable, kid-friendly new mascot and doing terrible, horrible, hilarious NSFW things to it hours after release?
Such is the fate of Clark the Cub, the official new and unferocious mascot of the most pitiful franchise in baseball history. Our immediate thought: The thing, er, bears an uncanny resemblance to Kit Cloudkicker from the cartoon TaleSpin and Broxi the Bear, mascot of the Rangers Football Club in Scotland. Beyond that, where do we even begin? A "Nuts on Clark" joke? The deep anxiety lurking in his eyes? His dopey Twitter account? The fact that he's not wearing pants and his rubbery bat looks like a giant dildo?
Instead we welcome Clark to the pantheon of creepy ursine mascots. Bears are ferocious animals. They will hunt down a bicycle-riding monkey, on a bicycle, and devour it. And, seemingly, they will be arrested for indecent exposure in Maine. Check out the slide show above.