Overrated/Underrated Chicago: sports
These unsung, unheralded coaches and sports stadiums deserve to supplant their overhyped, overexposed analogues. Sorry, Mike Ditka!
Chicago sports fans have a lot to be excited about. The Blackhawks continue to dominate. Derrick Rose is back with the Bulls. And, hey, Jackie Robinson West! So, why, WHY, are we still hung up on the '85 Bears? Speaking of overhyped, there are plenty other people and places in sports that get way too much exposure while their worthy analogues get overlooked. Let's remedy that.
Disagree? Have your own suggestions? Let us know in the comments below.
RECOMMENDED: Overrated/Underrated Chicago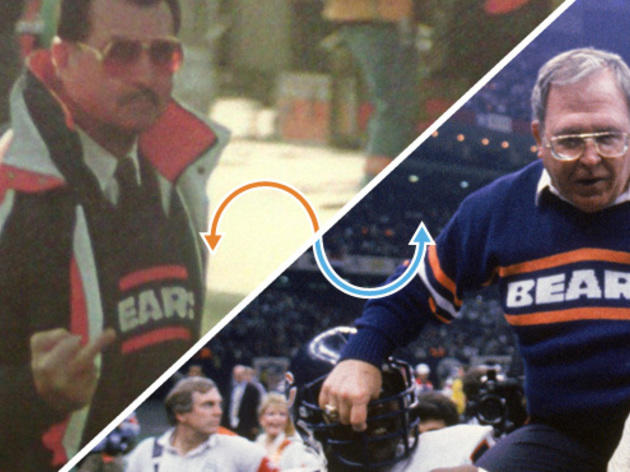 Overrated Mike Ditka
This gum-chomping blowhard in mirrored sunglasses should be thanking SNL daily. If not for the Superfans, would anyone lionize a coach with a 56 percent career winning record?
Underrated Buddy Ryan
When the Bears last won the Super Bowl, when Iron Eagle was still in theaters, the defensive guys carried Buddy Ryan off the Superdome turf on their shoulders. By all reports, the Bears had two head coaches, and they often fought. Ditka wisely washed his hands of half the squad and delegated all defensive duties to Ryan, who invented the stifling 46 defense (still used to this day by his son, Rex).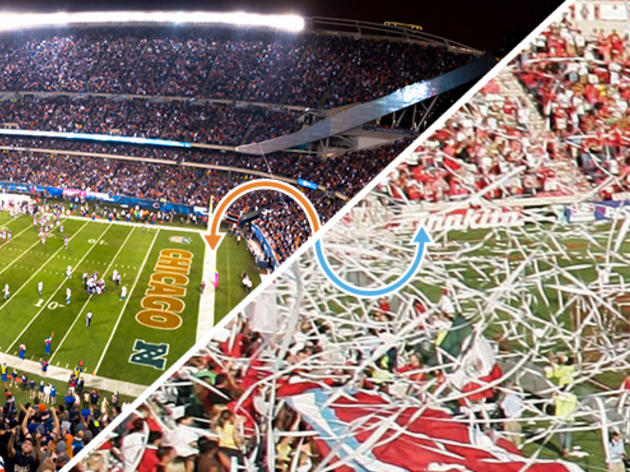 Going to a Bears game / Going to a Fire game
Overrated
Going to a
Bears
game
We could single out the misery that is sitting by Lake Michigan for four hours in the winter (who was the jerk who scheduled us a measly three home games before mid-November?), but this comes down to economics. Tickets this year run $106–$430. In 2013, the Bears were one of just six teams in the league with an average ticket price over a Benjamin. The Bears' Fan Cost Index (the total sum of four tickets, two beers, four sodas, four dogs, a couple programs and parking) totaled $577.42, fourth highest in the league. This to see a team that's posted a winning record eight times in the past 20 seasons.
Underrated
Going to a Fire game
A game in Toyota Park is a comfortable joy. Fans chant and dance in the north end, banners wave, and there's a far less likely chance of our offensive lynchpin being concussed. Plus, it'll only set you back $20–$50. If you still prefer football over
futbol
, snatch a similarly priced ticket to see Northwestern face Wisconsin or Nebraska. They don't call them the Cardiac Cats because the games are boring.
Sports viewing experience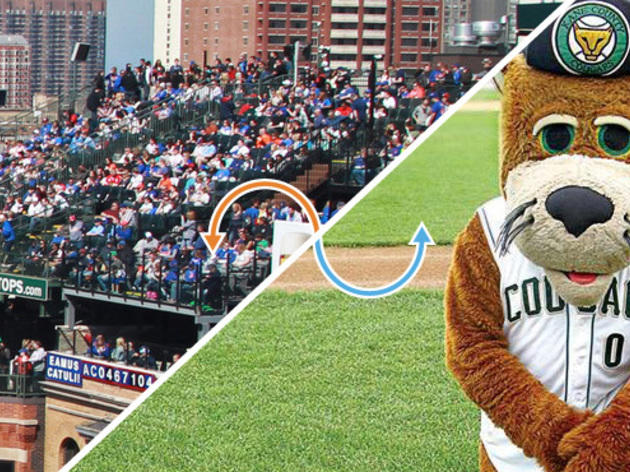 Cubs rooftops / Kane County Cougars game
Overrated
Cubs rooftops
Face it: You're not going to a rooftop to watch the game. You're paying $100 to get loaded, stuff your face with (unlimited) hot dogs and burgers and squint down at the field. The Cubs are probably going to lose and you're just going to regret that third helping of nachos.
Underrated
Going to a Kane County Cougars game
Head out to the 'burbs and watch some future Cubs (the Cougars are a farm team) for less than the price of two beers at Wrigley Field. Use the money you've saved to sample some affordable ballpark cuisine and partake in the extensive beer list.