Puck up
Even if you still have all your teeth, you can sound like a hockey expert at the Winter Classic after brushing up on each team's major players.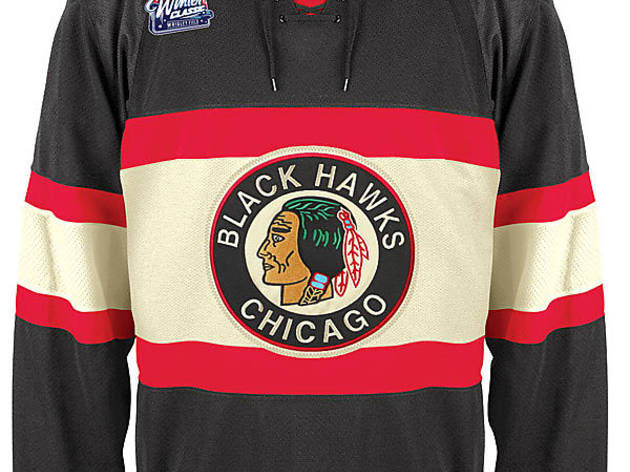 THE FUTURE ALL-STARS
Jonathan Toews, #19
How to say it "JON-a-than Taves"
Why he matters Patrick Kane, 20, is younger by a matter of months and leads the team in points, but Toews is this season's captain. He suffered an early dry spell this campaign—failing to score throughout the first month—but the center is on fire. Two recent multigoal games now have Toews sitting as the No. 3 net-finder on the team.
Dustin Byfuglien, #33
How to say it "DUH-stin BUFF-linn"
Why he matters A defenseman in spirit, the Minnesotan, 23, has been moved to the wing to punish the opposing side with not just checks, but goals.
Jiri Hudler, #26
How to say it "YEAR-ree HUD-ler"
Why he matters The Red Wings' average age is just over 30 (five years more than the Hawks), so the second-year, 24-year-old Czech is the closest thing Detroit has to a newcomer. He's already among the team's top scorers. So far this season, Hudler has already netted more power-play goals than in all of last year.
THE FLASHY GOAL SCORERS
Patrick Kane, #88
How to say it This one's a gimmee.
Why he matters Last season's NHL rookie of the year, Kane zips and spins through defenders with ridiculous ease. The kid from Buffalo is so fresh-faced, his mouthpiece doubles as a teething ring.
Henrik Zetterberg, #40
How to say it As it looks, with a Swedish Chef accent
Why he matters Insanely quick and graceful, "Hank" can make other skaters look amateurish. The only flaw we can find: He can't grow a good beard.
THE GEEZER
Chris Chelios, #24
How to say it "CHRIS CHELL-ee-ohss"
Why he matters Cheli's Chili Bar location on Madison Street might have closed a decade ago when the beloved Hawk bolted for Detroit, but this 46-year-old sure bet for the Hall of Fame will still be the only Red Wing receiving an ovation from the shivering stands.