The 10 coolest Chicago Blackhawks of all time
We tallied the missing teeth, TKOs, hat tricks and, er, hip-hop skills to count down the 'Hawks bad-ass hall of fame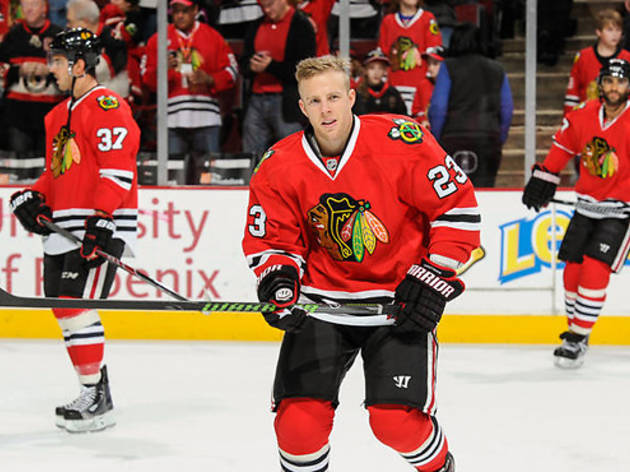 1/10
10. Kris Versteeg We expect some heat for this, our only pick of current Cup winners. Toews has ice in his veins. Sharp has a dashing jawline and hair. There's the way Kaner dekes opponents out of their skates with his mouthpiece casually dangling from the corner of his mouth. But Kris Versteeg, who went away to the Panthers, a real NHL team in a swamp, and came back, locked in this spot in 2010, when he grabbed the mic at the Stanley Cup victory rally and rapped, "Every time I dive in my pool/ It's hard to be humble / When I do the breast stroke through an underground tunnel / And come up on the other side in a jacuzzi." Dude dropped an LMFAO lyric in front of 2 million fans. He has also crooned Fergie and Estelle on camera. Out of all the active Blackhawks, he's the one you want to take to the bar. Especially the karaoke bar.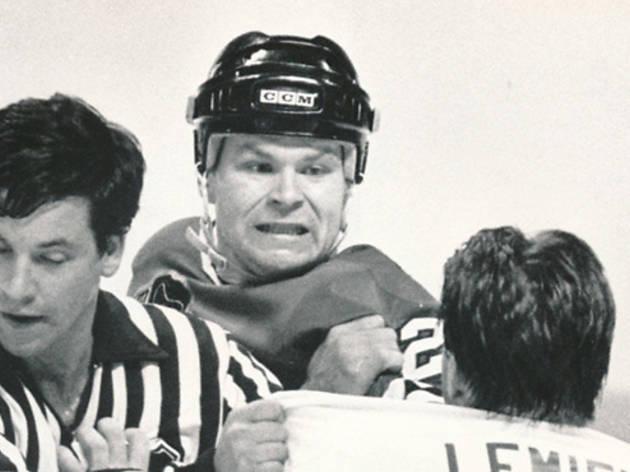 2/10
9. Behn Wilson Continuing on with another No. 23, we come to arguably the greatest fighter in NHL history. Wilson is best known as a Flyer, the dirtiest of teams from the knuckle-dragging Eastern Conference, but he ended his career with the 'Hawks, from 1983–88. Here is the win-loss record of the iconic goon during his twilight span in Chicago: 46 fights, 2 losses. The defenseman was Mike Tyson on ice.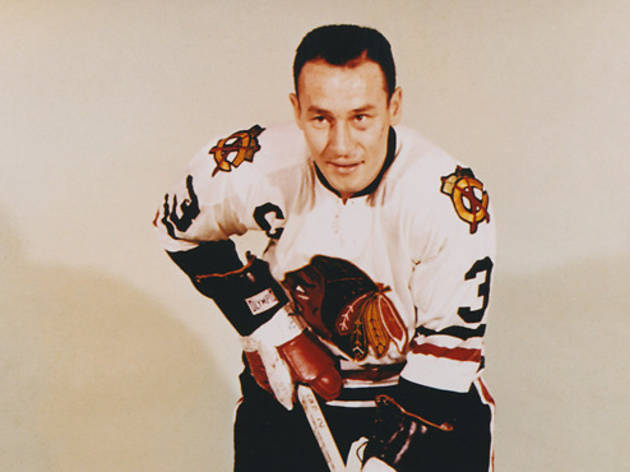 3/10
8. Pierre Pilote The defensive stud of the 1960s, Pilote soldiers through 376 consecutive games, largely paired with "Moose" Vasko, a player who never lost a tooth in a helmetless era. The Canadian hoisted the Cup in '61 and garnered the Norris Trophy thrice, all while wearing a pretty tight crew cut.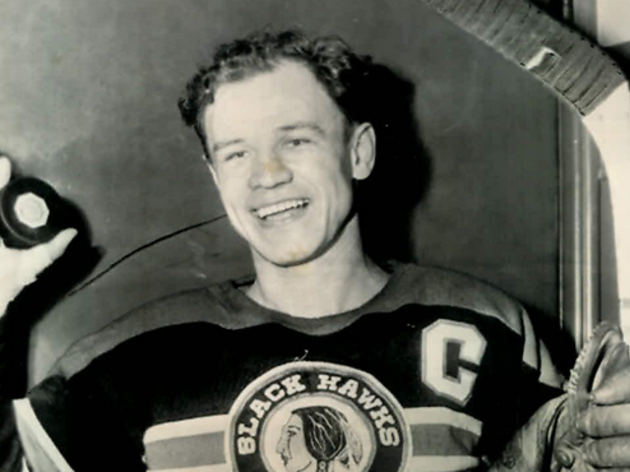 4/10
7. Bill Mosienko Three goals, 21 seconds. That's Mosienko's record for the fastest hat-trick in NHL history. Three freaking goals in 21 seconds. The Ukrainian-Canadian did it against the Rangers in 1952. He got his start in the pros filling in during the Second World War, as he was deemed too small for service. His 70 points as a rookie was a team record that stood for 37 years, until being broken by Denis Savard. Who is not on this list. Leave your vitriol below.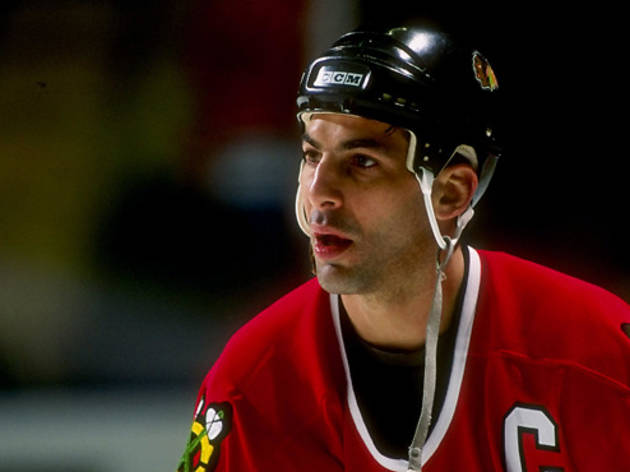 5/10
Photograph: Brian Bahr
6. Chris Chelios The homegrown 'Hawk is 52 years old. He retired four years ago. Do the math. The defenseman operated Cheli's Chili Bar on Madison, just down the street from the arena, during his time with the team. He has a home in Malibu, where he surfs and pals around with neighbors Laird Hamilton, Tony Danza, John Cusack and Ed O'Neil. He could probably still lace up for the Sabres.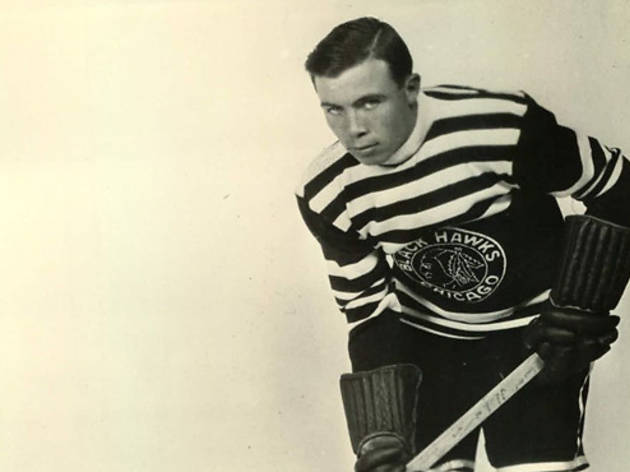 6/10
5. Mush March I mean, c'mon, the guy's name is "Mush." Scored the Stanley Cup winning goal for the Black Hawks in 1934, their first championship. Scored the first-ever goal in Maple Leaf Gardens, the temple of hockey, in 1931. The five-foot-five-inch, 154-pound right winger spent his entire 17-year career with Chicago. If you want to impress your hockey buddies in the United Center, show up in a March jersey. Played alongside Johnny Gottselig, the only known player to kill a penalty by controlling the puck for the full two minutes. He looks like a sinister Little Rascal grown up. Like he should have a slingshot sticking out of his back pocket. Did we mention his name was "Mush"?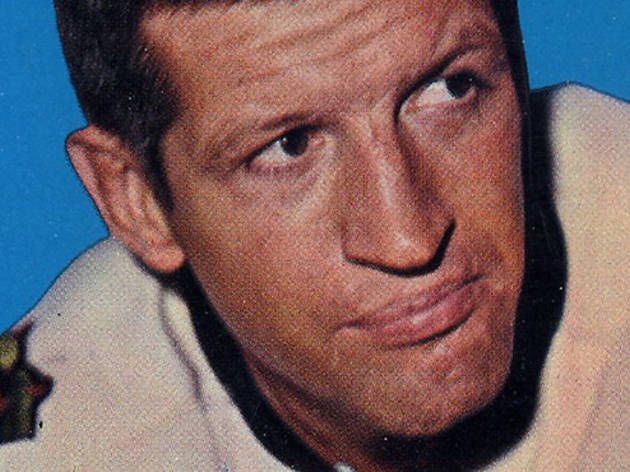 7/10
4. Eric Nesterenko Check out this C.V.: Born in a town called Flin Flon in Manitoba. The son of a chemist fluent in six languages, Nesterenko attended university while playing professionally for the Black Hawks (as they were called then), shuttling from class to practice to class. He attended the opera and, in 1968, anti-war rallies downtown. In the offseason, he would live in the wilderness. After retiring, he was a ski instructor in Vail. He was also a writer, a disk jockey, a stock broker, and operated heavy machinery in the Arctic. He played Rob Lowe's dad in the movie Youngblood. He is basically the real-life Most Interesting Man in the World and you will never, ever be this cool.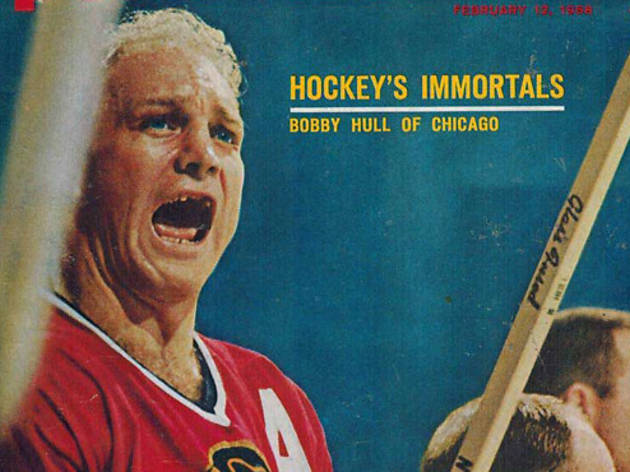 8/10
3. Bobby Hull I'm not sure what needs to be said. Heck, that Sports Illustrated cover above sums it up perfectly.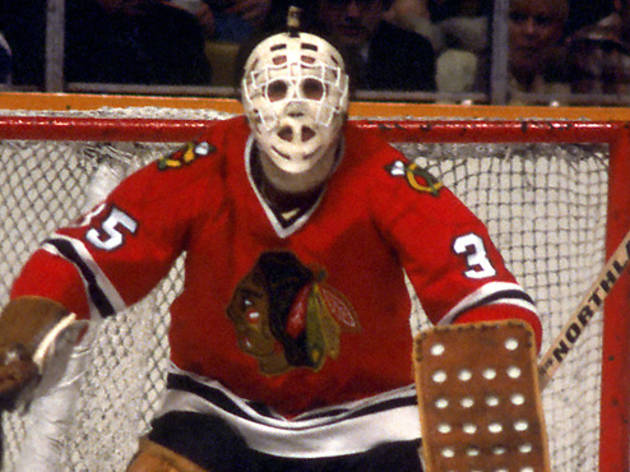 9/10
2. Tony Esposito Look at his face. He looks like a nightmare. There should be a hamburger named after him at Kuma's Corner.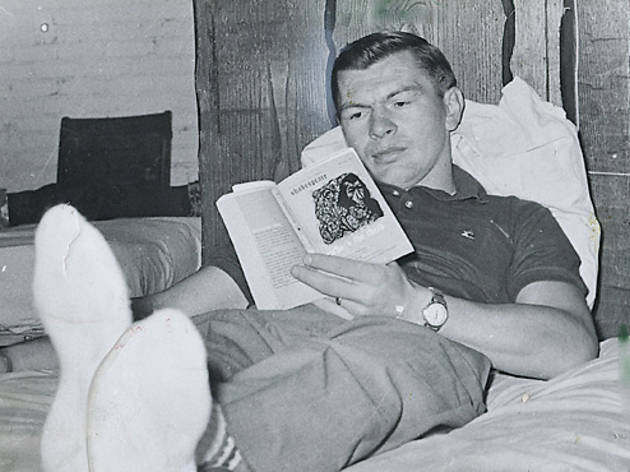 10/10
1. Stan Mikita Just the greatest center of the 1960s—no, of all time—kicking back and reading Richard III. When not reading Shakespears in sharp slacks, Mikita and Hull lit up the league, using their infamous curved-blade sticks to rocket pucks. In Wayne's World, Wayne and Garth hang at Stan Mikita's Donuts. Criminally, this is not a real place.
As Andre 3000 asks in "Hey Ya!": "What's cooler than being cool?" The answer, of course, is "Ice cold!" We believe he was talking about hockey. From the mullets to the missing teeth, hockey players have always been the coolest professional athletes. Some of them, like Tim Horton, even have incredible doughnut franchises named after them. Our roster of the 10 coolest Blackhawks in history leans on the old timers. No wonder, those lucky bastards never had to skate around while Bush's "Machinehead" blared in the arena.
Who did we overlook? Leave your arguments in the comments below.
RECOMMENDED: Our complete guide to the Chicago Blackhawks