Loop lunch | Steal vs. splurge
Which is the better option: Hannah's Bretzel or Which Wich?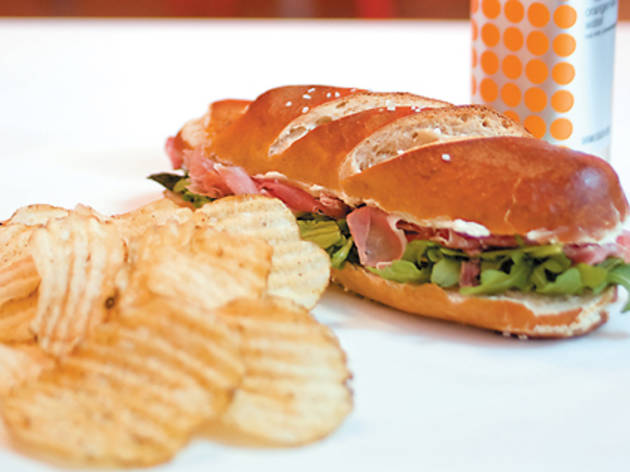 1/2
Photograph: Nicole Radja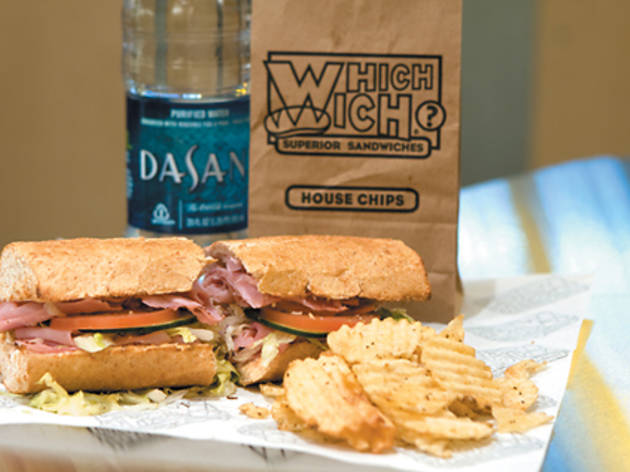 2/2
Photograph: Nicole Radja
SPLURGE Italian Parma ham and goat cheese sandwich, chips and Metromint Water at Hannah's Bretzel (131 S Dearborn St, 312-621-1111), $12.80
STEAL Ham sandwich with Parmesan cheese, chips and bottled water at Which Wich? (108 N State St, 312-658-0030), $8.82
Both of these new Loop counter-service lunch spots feature chic minimalist decor, a laid-back atmosphere, perky employees and, most important, tasty made-to-order sandwiches. But while Hannah's is all about sophisticated organic ingredients—hello, white truffled goat cheese—on its pared-down menu, Which Wich? offers a create-your-own sandwich set-up with a ton of toppings (crispy onion strings, olive salad and tzatziki sauce). When it comes to the bread, Hannah's made-in-house baguette wins hands-down, and we love that each bite contains some of that terrific imported ham, goat cheese, baby arugula and grilled asparagus. As for the housemade chips: Both are crispy and seasoned just right. Verdict? While we can appreciate Hannah's exotic (i.e., pricier, ingredients), the more humble sandwich fixings at Which Wich? don't disappoint.
Money saved with steal: $3.98