Touring the Chicago Pedway
One writer spends the day underground in the Pedway.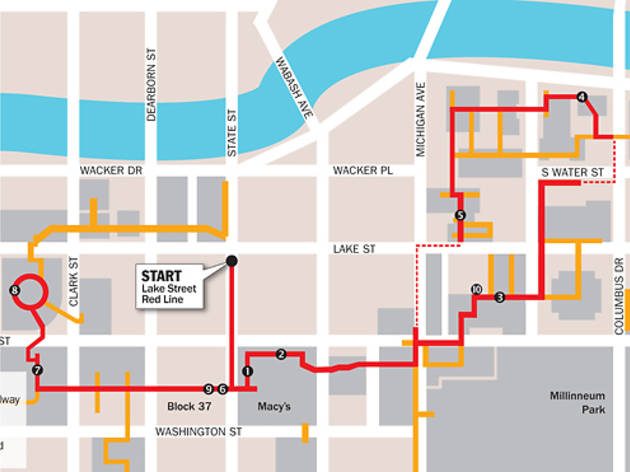 1/4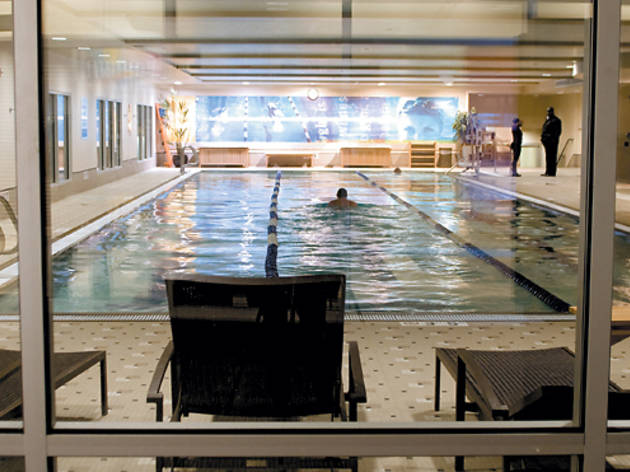 2/4
Photograph: William Moran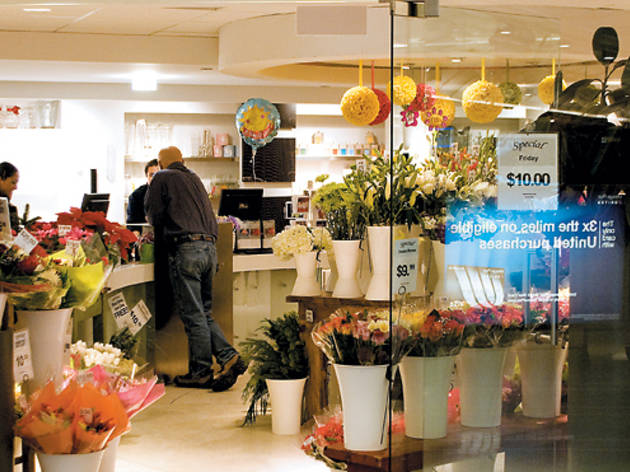 3/4
Photograph: William Moran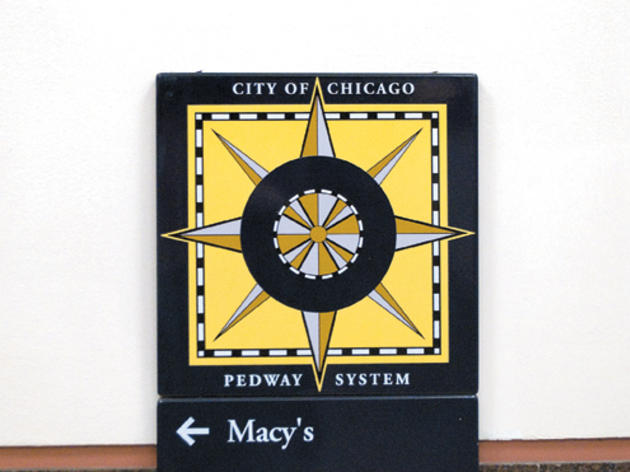 4/4
Photograph: William Moran
One of winter's brilliant saving graces, the Pedway's system of underground tunnels and overhead bridges links more than 50 buildings in downtown Chicago. Which means you can spend the day drinking, eating and shopping without ever donning your coat. Or, you can try, as I did one freezing December day.
My underground journey begins on the Washington side of the Lake Street Red Line stop, where I follow Pedway signs to the Illinois Center and Macy's. I bypass the department store and continue on to 1Intelligentsia's coffee kiosk on the left (open weekdays 7am–noon). I grab a cup, then turn around to gawk. The basement-level pool at 2L.A. Fitness(55 E Randolph St, 312-281-0113), filled with half-naked swimmers, is visible through a wall of windows!
Onward east toward Metra's Millennium Station, I encounter a corridor of purveyors, including Bar Millennium, where I'll grab a cocktail later, and 3City Scents(151 E Randolph St, 312-540-9500), a cheery flower and gift shop. But I have samosas on the mind.
Indian restaurant4Khyber Pass(233 E Wacker Dr, 312-856-1810) is on the northeast branch of the Pedway. I follow my map (download one at cityofchicago.org) and walk underground through the Prudential Center and Aon Building, then curve around Lakeshore Athletic Club and the Park Millennium building (absent on my outdated map), before stepping outside at Columbus Drive and South Water Street (turns out some tunnels aren't connected). One cold (but short) block north, I see a sign for the subterranean restaurant inside Columbus Plaza, and descend for biryani, tandoori chicken and nan at the $10.95 lunch buffet.
Satiated, I take the Pedway west through the Hyatt and after a few turns, I'm lost. Fifteen squandered minutes later, I make my way under 5233 North Michigan Avenue, exit street level at Michigan and Lake, and sprint one block south, where I reenter the Pedway at Michigan and Randolph.
I head west this time, past my original Lake Street station starting point, and follow signs to Block 37 (108 N State St)—another bustling Pedway hub. I get my sweet fix at 6Beard Papa's(108 N State St, No. 50, 312-960-9000). My flaky, vanilla custard–filled cream puff ($2) is good enough to contemplate a future of morbid obesity.
I meander west through the Washington Blue Line station, through the municipal bowels of 7Daley Center, City Hall and the 8Thompson Center. I double back, browse the shops upstairs at Block 37, then return underground for dinner, where the chic Asian-fusion restaurant 9Simply Thalia(108 N State St, 312-750-9098) beckons. I enjoy an enormous Hawaii 5 '0' roll ($13), packed with tuna, salmon and yellowtail, then return east to 10Bar Millennium(151 N Michigan Ave, 312-846-6875) to meet a friend.
Plasma TVs and beer neons illuminate the bunkerlike bar, which is all about delivering value ("jumbo" beers are on special daily). Amid a crowd of rowdy Metra riders awaiting their trains, we toast to my long day underground.