Ah, Wilderness! at Eclipse Theatre Company | Theater review
Eugene O'Neill's sole comedy offers up a happy inverse to the playwright's other surrogate family.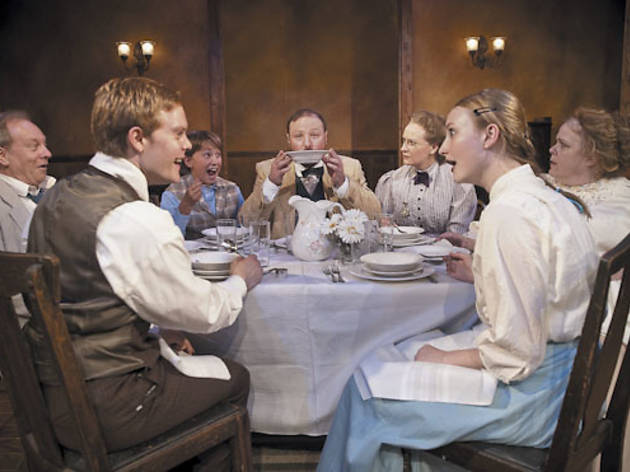 Eugene O'Neill said this 1933 play—his only comedy—depicts "the way I would have liked my boyhood to have been." He allows himself a shamelessly corny, all-American vision, set in a "large small-town in Connecticut" on the Fourth of July in 1906. The action centers on the affectionate Miller family, who are sort of like the Tyrones of O'Neill's Long Day's Journey into Night, only without the morphine addiction, tuberculosis and shattering sense of inexorable tragedy. During the course of Ah, Wilderness!, 16-year-old son Richard has his first encounters with heartbreak, disillusionment and booze, but he gets through it with his pluck and innocence intact. Naturally, Mickey Rooney played him in the movie version.
In Eclipse Theatre Company's production—the second in a season dedicated to O'Neill's work—director Kevin Hagan and a large ensemble cast strive to keep things merry, but the strain shows here and there, especially in big group scenes. This is partly the fault of the script, which bears a heavy load of lame pranks and awkward turn-of-the-century slang. Everybody fares better in scenes with four characters or fewer. Rebecca Prescott finds unexpected depths in the thankless role of spinster aunt Lily, whose long-suffering devotion to a drunk buffoon (Kevin Scott) supplies a melancholy counterpoint to the main plot. As Richard, Alex Weisman turns in a rich comedic performance, conveying adolescent self-seriousness and providing a satiric commentary on it at the same time.