Analog at the Neo-Futurists | Theater review
The Neos' Kurt Chiang transcribed Lord of the Flies by hand, then built an unexpectedly moving show around it.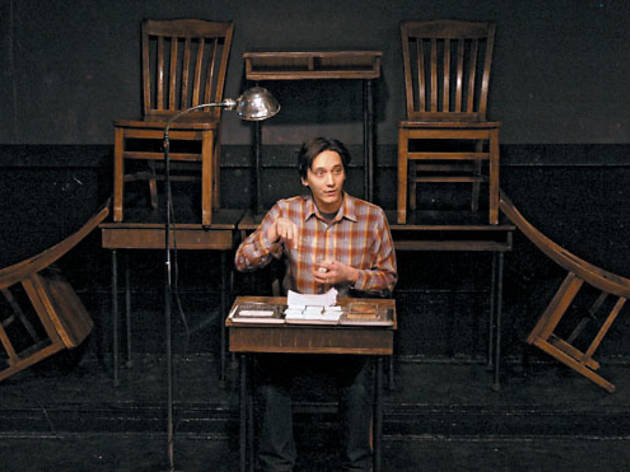 The Neo-Futurists' latest takes us into the mind of ensemble member Kurt Chiang as he relives his experience transcribing by hand the entirety of William Golding's 1954 novel, Lord of the Flies. His attempt to explain why he did this results in a piece as idiosyncratic, perplexing and fascinating as the act of transcription that inspires it. Chiang explores our need to document and share our most vital experiences. He also shows what happens when this need comes up against the frustrating reality of impermanence—of theater, memories and our own lives. But as Chiang suggests, the art is in what the audience takes from it. This odd and poetic work definitely leaves a mark.
Structurally, Analog seems more concerned with exploration than a traditional escalation of conflict, though that shouldn't be confused with a lack of action or story. The piece has its own associative logic, anchored by Chiang's charming narration and a committed ensemble that shares storytelling duties, elaborating his thoughts into theatrical moments ranging from Jessica Anne's chilling rapid-fire recitation of a Golding passage to Tim Reid's earnest narrative. Analog builds a compelling and unpredictable world in its packed yet brisk 75 minutes. What's more impressive: It always strikes at the heart as it challenges the mind, making the show as moving as it is distinctive.