Black Watch at Broadway Armory | Theater review
The National Theatre of Scotland's production shows its hand a bit more on second viewing, but it remains stunningly executed.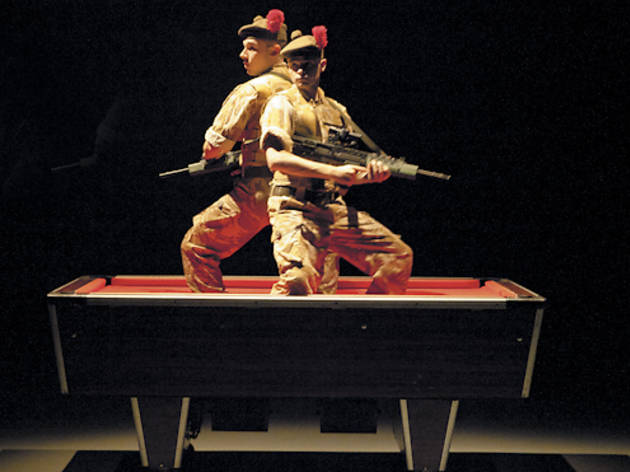 When the National Theatre of Scotland's touring production first took over the Broadway Armory a year and a half ago, [node:14045667 link=I wrote;] that the "thrillingly theatrical take on the famed Scottish regiment expertly blends precision and abstraction." That remains the case, even if a second viewing highlights the points at which Gregory Burke's script and John Tiffany's direction linger too long. Steven Hoggett's intense movement sequences remain gloriously choreographed representations of the violence, longing and uncertainty of soldiers at war, but each scene could shave a minute or two, and you notice Cammy (Ryan Fletcher) and pals getting repetitive in the stories they tell a researcher (Robert Jack). But if their descriptions hinge on clichés, they're oh-so-artfully arranged.