Black Watch at the Broadway Armory | Theater review
The National Theatre of Scotland's thrillingly theatrical take on the famed Scottish regiment expertly blends precision and abstraction.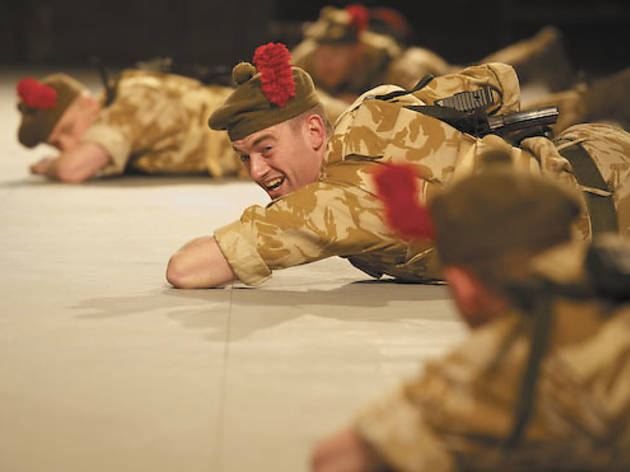 1/5
Photograph: Manuel Harlan
Stuart Martin and company in the National Theatre of Scotland's production of Black Watch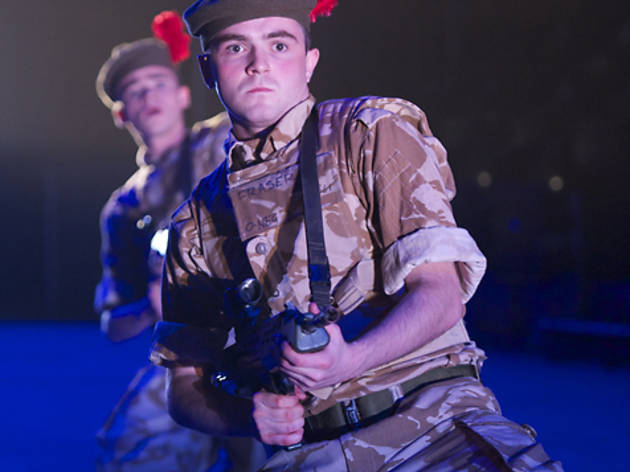 2/5
Photograph: Manuel Harlan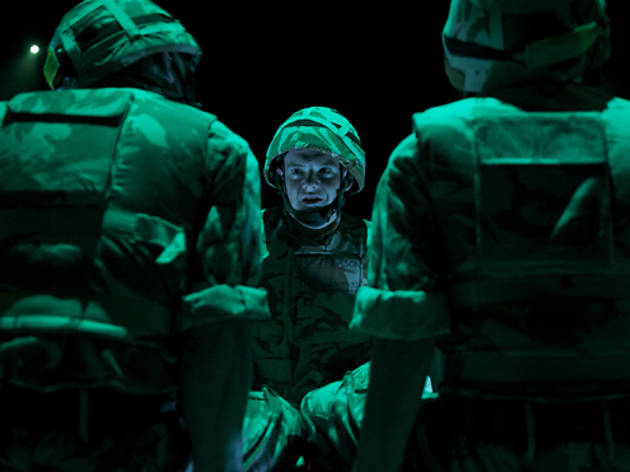 3/5
Photograph: Manuel Harlan
Black Watch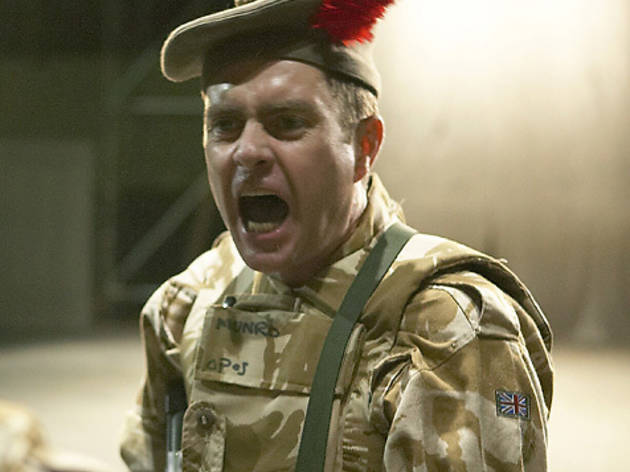 4/5
Photograph: Manuel Harlan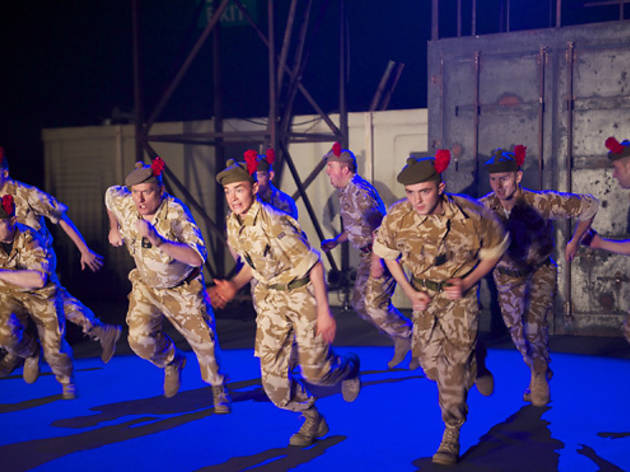 5/5
Photograph: Manuel Harlan
It's the knife, rising and slicing through the felt of the pool table from below, that announces this is to be no staid docudrama. Up to then, Black Watch may have fooled you, with its naturalistic opening scenes, its interviewer character standing in for the playwright, interrogating a group of former soldiers in a pub about What It Was Like In Iraq. But then the pub fades away, the knife tears through and a pair of soldiers in full desert gear erupts from below, the interviewees' memories come to vivid theatrical life.
That's the first of a succession of astonishing moments in the National Theatre of Scotland's rightly acclaimed 2006 production, finally and happily making its Chicago debut thanks to the valuable ministrations of Chicago Shakespeare Theater and the Chicago Park District, which is hosting the show in the resonant confines of the Broadway Armory. Burke's accomplished script moves fluidly through time and space, juxtaposing the Black Watch's tour of duty in Iraq—one of its last, as it was dissolved by the British armed forces in 2006—with the Scottish regiment's 300-year history. In perhaps the most indelible sequence, a red carpet rolls out across the field of battle; central character Cammy (a terrific Jack Lowden) narrates a timeline of Black Watch campaigns as his compatriots hoist him aloft, dressing and redressing him in period uniform elements in a rigorously choreographed series of midair costume changes. The whole show is imbued with this thrilling blend of precision and abstraction, of emotional specificity and theatrical possibility. Its harrowing, dreamlike intensity will stay with you.