Blackademics at MPAACT | Theater review
Idris Goodwin's new work makes scholarly talk of inequalities manifest.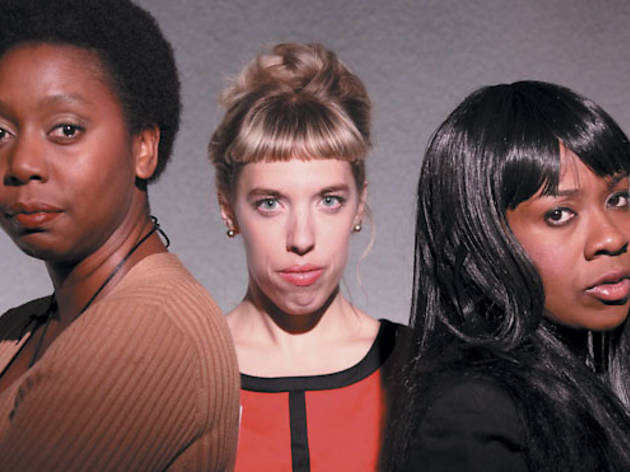 Those shut out of power just want a seat at the table. In Idris Goodwin's clever new Blackademics, the seat and the table are physical things. Ann (Demetria Thomas) invites fellow—though less lauded—African-American scholar Rachelle (LaNisa Renee Frederick) to an experiential restaurant that seats only two. Or doesn't seat: Capricious, bossy hostess Georgia (Kate McCandless), who is white, insists the friends play a game of wits; the prize is comfort and food. The strong actors do their best with lightly sketched characters and a few improbable turns in the "realistic" scenes. But despite quick, engaging dialogue on truly vital questions and a wittily designed soundscape, the play doesn't quite escape its own academic identity as a construct of inequalities (of race, class, appearance and status) made manifest.