Bodies at MPAACT | Theater review
Carla Stillwell's rich new play raises vital questions about family, church and community.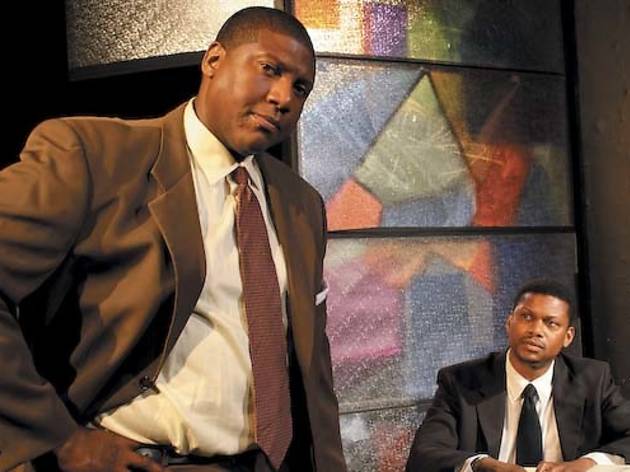 On Lies, Secrets, and Silence has already been taken as a title, but it would be an apt name for this rich, mesmerizing play by MPAACT resident playwright Carla Stillwell. Its themes are universal and momentous: What do we owe our loved ones, our friends, our community? Is everything that happens within the walls of a church necessarily holy?
The church here contains the flock of the Rev. Joseph Black (André Teamer) and his wife, Corena (Ebony Joy), whose warm and symbiotic partnership is under threat. In an effort to ground his peculiar brother, Calvin (William R. Riley), the reverend pairs him with single churchwoman Lane (the appealing Sidney Miller), who also promises to be a mother figure to Calvin's teenage daughter (Caren Blackmore). The result: a profound crisis that metastasizes through family, doctrine and spirit.
As Corena, Joy commands the scene (the reverend's office, dominated by stained-glass panels), and Teamer's resounding voice suggests the existence of another play in his surely overpowering sermons. As the cipher Calvin, Riley lumbers glumly, and Blackmore, while graceful, is miscast. Though some scenes get stuck in static blocking, there are few moments in Bodies without startling urgency. Stillwell's significant new play is worthy of major notice.