breaks & bikes at Pavement Group | Theater review
Like its protagonist, Mallery Avidon's new play speeds along promisingly before meeting an unfortunate ending.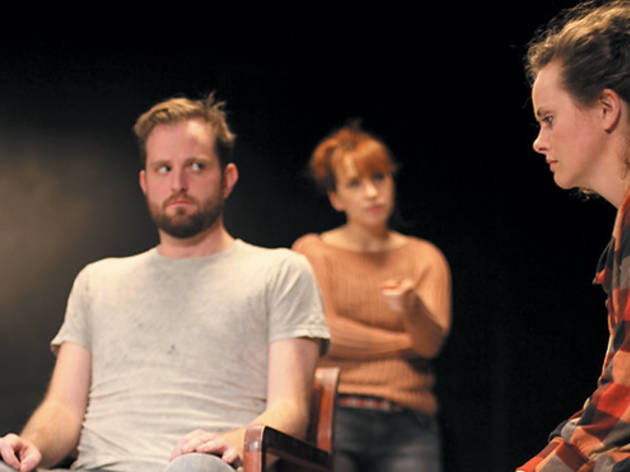 Mallery Avidon's new work is three quarters of a great, engaging play about responsibility, grief, growing up and modern love. The scene opens in a Seattle hospital room. Drew (Joe Wiens), a handsome young musician turned law student, is in a coma after being hit by a car while on his bike. His flighty mother and several friends—most of them ex-girlfriends—gravitate to the room as people do in emergencies, their various connections with Drew bringing them into the same orbit.
Avidon's sketches of human behavior in hospitals are sharply observed. Drew's friends are by turns passive, possessive, dismissive and protective, hashing out their relationships with one another and reassessing the states of their own lives. Kathryn Walsh's cast members are terrifically nuanced and compelling in these scenes, alternately prickly and empathetic as they settle in to the waiting room. Cyd Blakewell transfixes as Devin, Drew's longtime best friend and occasional lover, while Sasha Gioppo's conflicted ex-girlfriend Cass—Drew's emergency contact, despite a bad breakup with him—is spikily enthralling. It's a shame Avidon lets the play get overly sentimental in its last 20 minutes, giving a head-fake about Drew's recovery before revealing the truth and deflating into soupy after-school-special monologues in which the characters say things like, "Your number is still in my phone, but you're dead." If only breaks & bikes hit the brakes earlier.