Broke-ology at eta Creative Arts Foundation | Theater review
Nathan Louis Jackson's 2009 play compellingly depicts a family in emotional and financial stasis.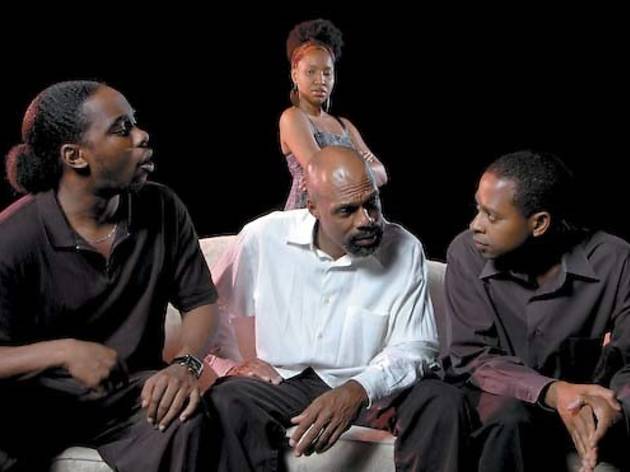 In Nathan Louis Jackson's gripping 2009 play, a Kansas City family is stuck in emotional and financial stasis. Broke-ology centers on two brothers who respond differently to the increasing debilitation of their father, recently diagnosed with MS. Ennis (Randle Michael) is the brother stuck in the 'hood, which inspires his titular "science of being broke": "Fried bologna times sidewalk sales plus minimum wage minus health insurance/adequate education equals: brokenness times being alive. Bam! Broke-ology, baby." With honest humor and insight, Jackson's script offers a devastating look at what it is to have a family—and how complicated it can be to extricate onself. "Stay or go, it doesn't matter," Ennis is told by his more successful sibling, Malcolm (Parrish Morgan). "Either way, someone gets hurt."
With its powerful evocation of black American identity and familial ties, Broke-ology brings to mind coming-of-age stories such as Passing Strange. Runako Jahi directs with a sharp understanding of Jackson's compassionate vision, a realism interspersed with ghostly visions. The ghost here is the boys' deceased mother—the one character and plotline that feels underdeveloped in Jackson's otherwise compelling script. Kenneth Johnson is heartbreaking as a father resisting his children's entreaties while slowly succumbing to illness. As Ennis, Michael has an electric presence, projecting the pain and humor of a man trying to live a life he doesn't always want.