Broken Glass at Redtwist Theatre | Theater review
Arthur Miller's late work, regarding the American reaction to the rise of the Third Reich, receives a blistering revival at Redtwist.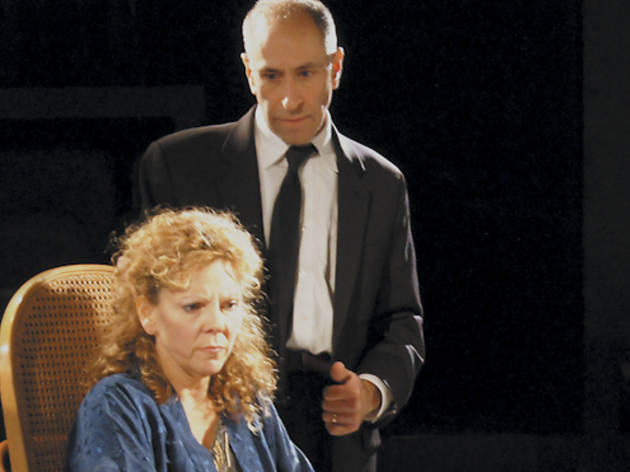 In a Jewish neighborhood in 1938 Brooklyn, Sylvia Gellburg (Jacqueline Grandt), literally paralyzed by the rising Nazi horror, seeks help from the genial, assimilated Dr. Harry Hyman (Michael Colucci). On the page, Arthur Miller's 1994 play is an urgent capsule of sexual, ethnic and political mores (and perhaps an indictment of America's own paralysis in regard to the Jews), but Redtwist's smart and big-hearted production catapults it into life. Neal Grofman is outstanding as Sylvia's husband, Phillip, who sucks up to his WASP boss and hates himself; Grandt meets his wounded outbursts with steely grace. Joe Schermoly's set allows half the audience to see the hazy outlines of the other half across the stage, an apt reminder of humans' abiding duty to our own kind.