Heads up! We're working hard to be accurate – but these are unusual times, so please always check before heading out.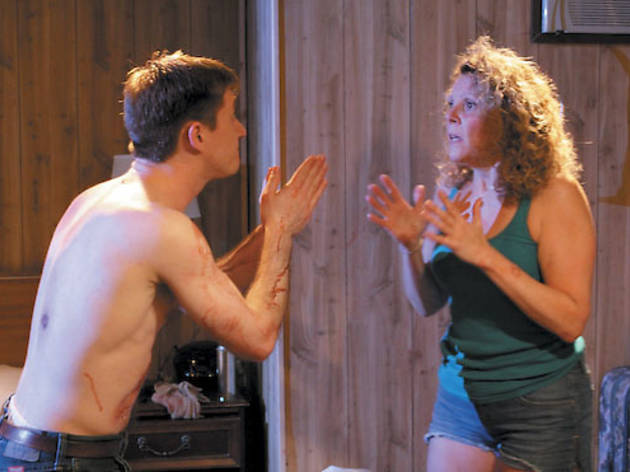 Bug at Redtwist Theatre | Theater review
An intense, meticulously detailed revival of Tracy Letts's creeper is bound to make your skin crawl.
Entering Senior and Magaw's impeccably shabby design for Letts's 1996 creepfest means walking through a door labeled "19" to take your seat in an uncannily convincing replica of a downscale Oklahoma motel. Add in the neon sign partly visible through the doorframe when characters enter and exit, along with sound designer Christopher Kriz's distant arguments and traffic, and the result is one of the most intense theatrical experiences you're likely to have. Plenty of productions promise to transport you imaginatively somewhere else, but very few succeed like this Bug.
The play itself is a frightening, sad meditation about drug abuse masquerading as a paranoid thriller. Gulf War I veteran Peter (Jessop) natters on about biochips and surveillance, and he drops a suggestion that he might be Oklahoma City's infamous John Doe #2, but he and lonely Agnes (Grandt) wouldn't be cooking up these elaborate conspiracy theories if they weren't also cooking fearsome quantities of coke and meth. Grandt and Jessop start off slow—both seem altogether too grounded and sedate for the warlock assassin lifestyle—but they hit the high notes once the second act's Grand Guignol begins in earnest. As she did in the same space last season with The Pillowman, Senior modulates handily between emotional drama and visceral physicality; she might just be our theatrical version of Kathryn Bigelow.