Burning Bluebeard at Theater Wit: Theater review
A remount of the Neo-Futurists' 2011 production reflecting on the Iroquois Theatre tragedy has only been burnished in the interim.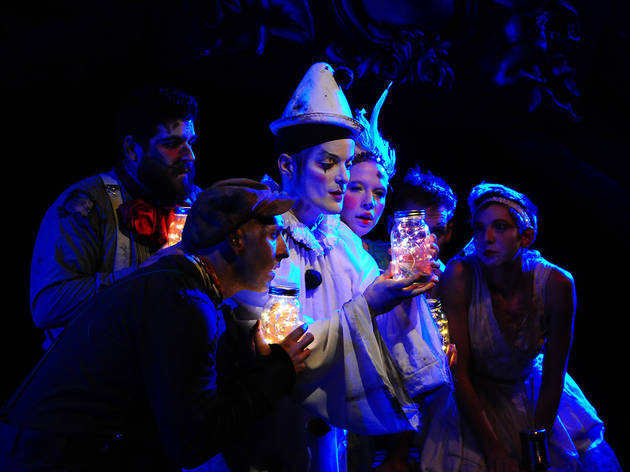 1/4
Photograph: Evan Hanover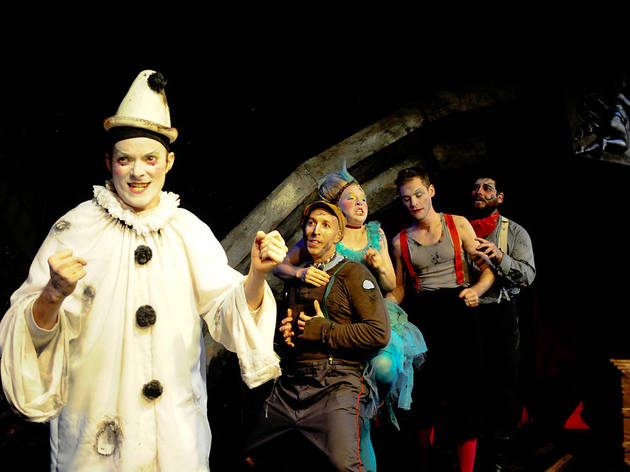 2/4
Photograph: Evan Hanover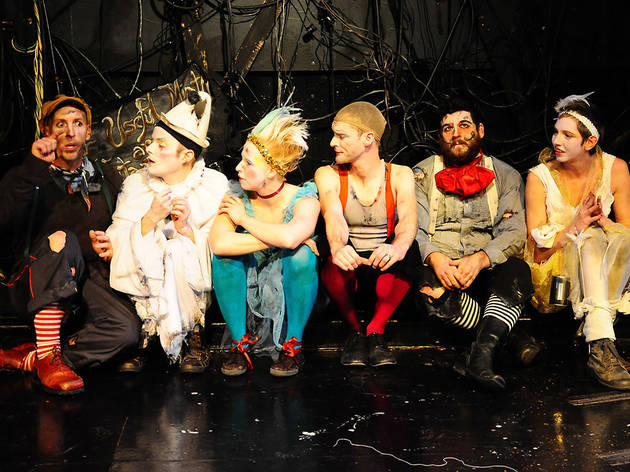 3/4
Photograph: Evan Hanover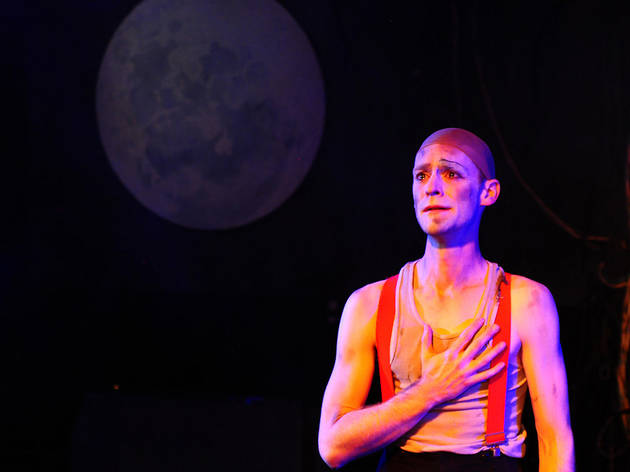 4/4
Photograph: Evan Hanover
Director Halena Kays and the full cast of the Neo-Futurists's 2011 Burning Bluebeard have reteamed as the Ruffians for an independent remount, and this alternately saucy and sober reflection on the 1903 tragedy at the Iroquois Theatre has only been burnished in the interim. Jay Torrence's episodic recounting has a half-dozen cast and crew of the holiday panto Mister Bluebeard seemingly doomed, Groundhog Day–style, to rerun the December 30 matinee at which a freak fire killed 600 audience members, hoping with each new curtain-raising this time they'll reach the happy ending.
The mélange of styles Torrence and Kays employ—ranging from traditional panto-style scenes to movement sequences set to modern pop songs, sincere monologues and Christmas-twee gifting ceremonies with members of the audience—sound on paper like they shouldn't work. Yet Kays and her cast, including Torrence as a guilt-wracked stage manager, Leah Urzendowski Courser as an adventurous aerialist, Anthony Courser as the good-hearted portrayer of the villainous Bluebeard and Ryan Walters as the Chicago-born stage comic Eddie Foy, haunted by his role in the misfortune, skillfully navigate the tension.
The gracefully gangly Molly Plunk, as a mutely benevolent Faerie Queen, and the brilliantly droll Dean Evans as a clown with a taste for chaos serve as a kind of onstage yin and yang. Yet it's Kays's hand that guides the sleigh, so to speak: setting up our expectations with a bombastically cheeky opening number, for instance, only to subvert them entirely by the heartrending climax. And the new stage at Theater Wit allows Kays and crew to achieve a technical polish—and at least one truly joyous coup de theatre—that the Neo-Futurarium didn't permit. Bluebeard honors a theater's catastrophe by celebrating theatrical possibility.