Butley at Hubris Productions | Theater review
Hubris revives Simon Gray's darkly comic portrait of a boozy professor.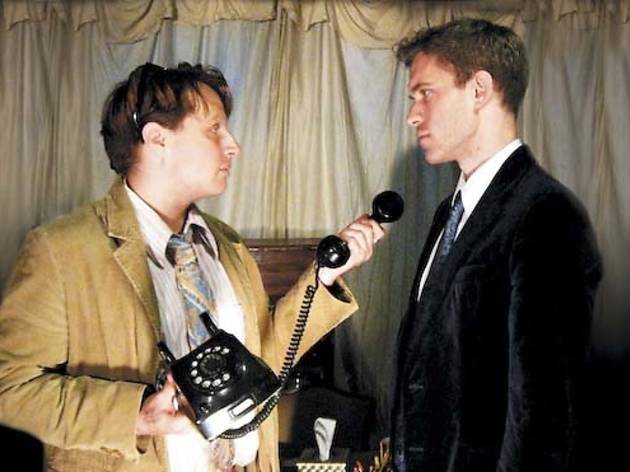 What is it about academia that drives British professors to the bottle (in theater, at least)? Of all the romanticized character archetypes, the boozy, genius, middle-aged humanities tutor has been as recurring as it is confounding. One would think a white-collar gig reciting history's greatest literature, seated in one of the world's architectural and cultural meccas, would be more a luxury than a burden. Is it artistic disillusionment? Is it the premature satisfied resignation that comes with cushy tenure? Maybe it's all that T.S. Eliot.
Whatever it is, British playwright Simon Gray's titular Butley has it bad. Quick with a joke and slow with a hint, Gray's antihero loses his wife, male lover and handle on reality over the course of this 1971 dark comedy. Part of Hubris Productions' "Season of Envy," director Michael Graham's capable production explores the frustrations of aging and the practical limitations of a bluesy c'est la vie attitude. Butley's greatest delights come from Eric Zuber as the officemate and handsome, maturing object of the titular professor's affection, conveying a subtle pity and sentiment known to anyone who's shared a space with a former lover. Less layered is Hubris artistic director Jacob Christopher Green's turn as Butley, whose lack of physical or romantic chemistry with his castmates makes him more of a one-note grating annoyance than a wilted hero.